Wednesday, September 22, 2004
As a half-Norwegian who grew up on a Native American reservation, Bryna Lawrence isn't exactly the target audience for "Ninja Scroll," an animated Japanese tale of a swordsman who fights eight demonic henchmen in his quest to stop an evil autocrat.
But Bryna is part of the reason that Japanese animation, or anime, has been steadily gaining a dedicated American audience.
"When I find a friend of mine who hasn't seen 'Ninja Scroll,' bam, I say, 'Here you go, go watch this, you must see it,'" says Lawrence, a server at Zen Zero and on-and-off student at Haskell Indian Nations University. "People don't want to jump out there because they don't know what to rent. Once they see some stuff they totally start liking it."
Bryna is the type of anime enthusiast that The Spencer Museum of Art hopes to attract to its screenings of "Princess Mononoke" and "Sprited Away," two full-length anime films that the museum will show in conjunction with its "Pop Goes Godzilla" exhibit on Japanese Culture and Globalization.
While it would have been unusual 20 years ago to see full-length Japanese anime films on the big screen, the aforementioned films have muscled their way into the American mainstream thanks to support from Disney-related studios and re-dubbed prints featuring the voices of popular American actors and actresses.
With their ornate animations and allegorical storylines, "Princess Mononoke" and "Spirited Away" have helped make anime more accessible to American audiences and helped break down stereotypes that the genre is usually violent and sexually risque.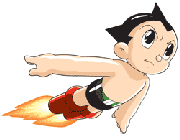 "There's no one good representation because it's so diverse," said Michiko Ito, a Japanese Studies librarian at The University of Kansas. "It seems American distributors tend to import anime for young adults rather than violence-and-sex-free anime which parents and children can watch together ... In my opinion, the broadcasting of Pokemon really expanded the anime viewers."
The crossover success of anime comes as no surprise to Mark Hurst, a KU student who spent a portion of his youth in Japan during the so-called "Gundam" generation of anime films.
"Through the late '80s and early '90s everything was about giant robots," said Hurst, who buys most of his anime films on the internet. "All of us little boys had tons and tons of toys of giant robots and we thought they were super, super cool."
Perhaps the biggest hurdle anime faces in building international markets is translating Japanese morays and folklore into something that makes sense to foreign cultures.
Such is the complaint of Brian Harris, owner of used video game and movie retailer Game Guy.
"I like the art of it but a lot of the stories are so convoluted and nonlinear," said Harris, who carries a couple-dozen used anime DVD titles in his store. "They're talking about some kind of weird Japanese folklore that everyone there is familiar with, and then they bring it over here and we're supposed to know that these little guys are good luck or tears in your eyes mean you're happy."
A number of local video stores make it easy to get a taste of what anime has to offer. Hastings carries about 50 titles to rent and 70 titles to buy, and Liberty Hall carries more than 100 titles for rent.
Liberty Hall video store manager Doug Redding said he once carried as many as 250 titles but lost half the collection to theft.
"Certain titles just have a knack for getting stolen," said Redding, adding that anime films were particularly difficult to replace. "It's hard to keep multiple-part series intact."
Redding said he had to be discerning in which anime titles he stocked since much of the racier stuff, including the adult-oriented hentai, veered towards pornography.
"It's got to be something better or worse than pornography," he said. "I don't want to deal with porn. Porn's boring, it's gross, we'd have to use a whole lot more hand sanitizer in here - no thank you."
According to Bryna Lawrence, however, the key to understanding anime is keeping an open mind. Though she may not agree with some of the racier sex scenes in films like "Ninja Scroll," she tries to look past them and focus on the larger meaning.
"Probably what I enjoy about them is some of the cultural aspects ... the principles that are instilled in them and the morals," Lawrence said. "Respect and honor - those weigh a lot in the movies."