Tuesday, September 28, 2004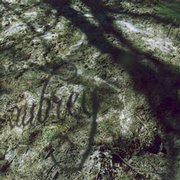 Ah, fresh blood. It's the nectar of life; the cream pie of the heart; the jungle juice of the soul.
Aubrey is just the kick in the pants that Lawrence needs to sustain its reputation for breeding great local music. Seemingly out of nowhere, these five fresh Free State High School grads minted a surprisingly stellar six-song EP and began rocking the types of University-sponsored gigs that all the old jaded scenesters pretend they never played ("Tunes at Noon," "Burge Union Battle of the Bands").
What's so remarkable about Aubrey is not their instrumental abilities (pretty good but still developing) nor their uniqueness (heavily indebted to The Beatles, Coldplay, etc.), but rather their ability to craft sophisticated pop songs with ornate arrangements and harmonies that would have bands twice their age twitching with jealous fits (19 is the average age here).
Album Mp3s

Aubrey EP
The band that Aubrey most reminds of, in fact, is one that they won't even admit to listening to - Beulah. "Turbulence" sounds like a "Coast is Never Clear" outtake with its bouncy melody and soaring string section. "Out of Line" and "Those Who Can't Wait" delve into electro-pop with shiny-happy-people melodies and judicious casiotone keyboard appropriation.
"Don't Hold Your Breathe" is the contender for the Coldplay songwriting award. That's not necessarily a bad thing, though, as Aubrey pulls it off with some sturdy cello parts and lovely guitar interplay. "Love Is Bulletproof" is a confident closer, mixing drum programming with live drums in the spirit of Portishead or The Cardigans.
The best part of listening to Aubrey's debut EP, however, is wondering what's to come. With a little experience and development under their belt, they'll be putting out great tunes for years to come. But first comes The Bottleneck...