Whether it involves mammoth meteors hitting the earth or underwater animated tales, Hollywood studios often come up with the same ideas at the same time.
This year's coincidental project involves writer Truman Capote. Two large-scale productions are under way that focus on Capote's research in small-town Kansas for his signature work, "In Cold Blood."
First up is "Capote," a United Artists production that began filming in October. It stars Philip Seymour Hoffman ("Almost Famous") as the titular character and Catherine Keener ("Being John Malkovich") as friend Harper Lee. The story follows Capote as he attempts to charm the Kansas locals and digest the truth behind the murders.
The movie is being shot in Canada.
The rival picture, "Every Word is True," began production in February. British actor Toby Jones takes the leading role, with Sandra Bullock as Lee.
It's being shot in Texas and New Mexico.
This does beg the question: Why aren't these movies being made in Kansas?
"No incentives -- that's the short answer," says Kansas Film Commissioner Peter Jasso.
"I actually scouted with (the 'Every Word is True' team) down in Garden City about a year ago. Even at that time, they kind of used it more as a research trip. I talked to them off to the side, and they said the bottom line is it's just not financially possible for something that big, because of the lack of incentives."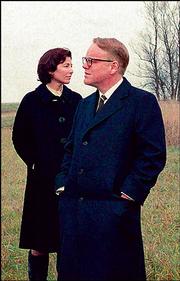 Although Jasso and the commission work to offer studios perks such as free land and discounts on supplies, that's simply not enough compared to what other states provide. For instance, New Mexico Gov. Bill Richardson has spearheaded efforts that give studios a fully refundable credit of 15 percent of eligible production costs against the filmmaker's New Mexico income tax.
"What New Mexico does is actively invest -- kind of similar to what Canada does -- in productions," Jasso explains. "The government actually puts up to $7.5 million into the production. ... When you're up against that, whatever we can save them on a local level -- free office space, a certain percentage off a hotel room -- it's hard to get that to add up to $7.5 million."
That kind of state-based support won't be happening anytime soon in Kansas. Despite similar ideas being proposed this legislative session, none ended up going through, Jasso says.
One would assume cinematic projects that have 8-figure budgets would strive to nail all the details. In the case of a plot line involving "In Cold Blood," it's hard to believe filmmakers wouldn't try to shoot on location in the western Kansas towns where the events occurred.
"One of the big obstacles for a place like Garden City from the point of view of (the 'Every Word is True' crew) is it's far from the airport and things like that. From their point of view it's like, 'If we're NOT going to film it right where it happened, then we can in theory film it anywhere.'"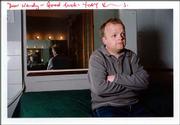 While Jasso, a Lawrence resident, admits Kansas has seen little feature film activity since 1998, he points to a number of other out-of-state projects being produced here. These generally involve nonfiction television endeavors for channels such as TLC, the History Channel, Food Network, BBC and PBS.
What the Kansas Film Commission hopes to accomplish -- in the absence of incentives -- is to instead help foster the local scene.
"That's what Texas did with Austin," Jasso says. "They're such a hotbed of activity because they have a great film school. They have a couple of filmmakers who came out of there (e.g. Robert Rodriguez, Richard Linklater) who made it big and then stayed there. They didn't come up through the incentive route. They came up from fostering their own indigenous film industry.
"While we're not abandoning marketing to outside productions. We're trying to equalize it a little more by focusing on local filmmakers like Kevin Willmott ('CSA') and the Baldersons ('Firecracker')."
It's possible one of these talented locals will eventually have enough clout to recruit larger productions to film in their home state. Until then, the prospect of seeing "In Cold Blood" made in Kansas isn't very hot.
More like this story on Lawrence.com