One of the most difficult subjects to capture on-screen is the life of a composer, and yet filmmakers have been doing it for years - even as far back as the silent era.
"How do you dramatize the life of a person who spends a good part of his time sitting at a piano or a desk?" asks John Tibbetts, Kansas University associate professor of theater and film. "The process of creation itself, how do you visualize that? That's one of the big fascinations I'm trying to deal with in this book."
Tibbetts' new work, "Composers in the Movies" (Yale, $45), is the first book to exclusively explore this genre, analyzing dozens of film biographies of artists ranging from Wolfgang Amadeus Mozart to Stephen Foster and Cole Porter to Duke Ellington.
While Hollywood biopics have been demeaned over the years because they "exist mainly to tell an entertaining lie," Tibbetts doesn't necessarily consider that aspect a drawback.
"As opposed to a documentary, a film about a composer has as its first priority to be entertaining and dramatic," he says. "And any time you're entertaining and dramatic then you're flirting with 'the lie.' I think it's a noble lie, but it's a lie nonetheless."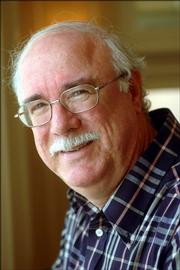 Tibbetts first became enamored with the subject at an early age while growing up in Leavenworth. He recalls seeing a late-night telecast of "A Song to Remember" (1945) about the Polish composer Frederic Chopin. In the book he writes: "Its vivid hues, heightened drama and exciting musical presentation were unforgettable. That splash of Technicolor blood on the white piano keys during Chopin's (Cornel Wilde) fateful concert tour ... was particularly startling."
Although he's been thinking about writing the tome for decades, he actively started working on it four years ago when he pitched the idea to Yale University Press.
"I contacted people at Yale, thinking, 'I might as well start at the top. Then after they refuse me, I'll work on down,'" he says. "To my amazement, they accepted it."
Lauren Shapiro, associate editor at Yale University Press, says, "This is a subject of growing interest not only to moviegoers and film scholars but also to a growing number of musicologists looking for new ways of connecting to a younger generation of students. ... It's the kind of manuscript one can easily get lost in because it covers such a wide range of interesting and unique material."
Getting dusty
As part of his research, the professor trekked to England to wade through the materials at the British Film Institute, primarily for sections about prolific British directors Ken Russell and Tony Palmer.
Book signing
With: John Tibbetts, author of "Composers in the Movies When: 2 p.m. Saturday Where: Borders, 9108 Metcalf, Overland Park Tickets: free More info: (913) 642-3642
"It's so easy to be lazy in the age of the Internet, but there is actually primary research you can do - on your hands and knees in a file cabinet, going through dusty scrapbooks," he says.
"I'm sorting through catalogs and files that contain original letters by Russell to and from his subjects - not copies. Researching gets you closer to your subjects and gets you out of the classroom, which is very important for any educator."
Among his personal favorite films that the book covers is Russell's "Song of Summer" (1968) about composer Frederick Delius.
"The creative process is given a thorough investigation, considering (Delius) was blind and paralyzed and had to work out a method of music notation with his secretary," he says.
The most renowned of the composer biopics, the Oscar-winning "Amadeus," earns considerable attention as well as providing the image for the front cover. (Simon Callow, who originated the title role on the London stage, writes the book's forward.)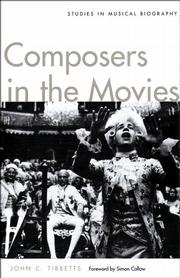 "'Amadeus' should be an easy film to dissect, but the film version differed so markedly from the stage version," he says. "So I had to go back to the play. It's such a radical departure from one to the other but each had its own merit."
But sifting through dozens of composer-themed pictures meant enduring some rather shoddy entries, also.
Tibbetts lists "The Magic Bow" (1946) with Stewart Granger as Nicolo Paganini as a low point, as he does "Song of Scheherazade" (1947).
"It's about (Nikolai) Rimsky-Korsakov, based on some of his memoirs when he used to be a sailor in the Russian navy," he explains. "You've got Yvonne De Carlo doing Spanish dances, and songs coming out of nowhere. The composer has a bullwhip fight with another sailor. It's ridiculous."
Responsible fun
The author will conduct a book signing on Saturday at Border's in Overland Park. He hopes to stage a similar one in Lawrence. Meanwhile, "Composers in the Movies" is already available at the Lawrence Border's and the KU Bookstore.
Tibbetts reveals that the unique quality of the book has already generated a buzz. He's receiving daily e-mails from people in places like Scandinavia and Eastern Europe who are interested in the project.
"It's not intended to be an academic exercise," he says. "I wanted it to be fun. Responsible, but fun. I would hope it's for anybody interested in movies, anybody interested in music and anybody interested in the whole subject of history on film."