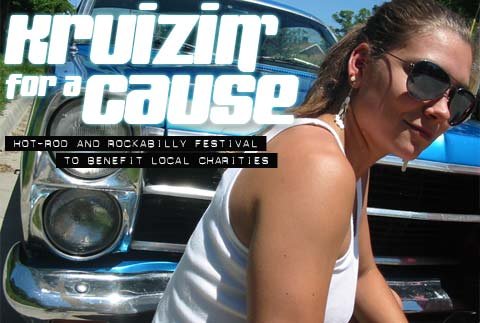 Big Daddy Cadillac is about to live up to his name.
The owner of the downtown tattoo parlor - real name Stacy Daugherty - is roping in 200 of the nation's finest hot rods for this weekend's "Kruizin' the Heartland" car show and rockabilly fest. The main event takes place Saturday at the Pow Wow Grounds of Haskell Indian Nations University, where the car show will be flanked by a live music stage and BBQ vendors.
Described as Daugherty as a "rockabilly weekender," the debut event seeks to draw an all-ages crowd that reaches beyond the local "greaser" scene.
"I want this to be a huge yearly thing," Daugherty says. "I'd like to see a thousand people roll through as spectators. I don't think that's out of line at all."
Cars will roll in from as far away as Wyoming and North Carolina thanks to full-page solicitations in national hot rod magazines, and top-tier rockabilly acts like The Mezcal Brothers (Lincoln, Neb.) who will also make the trip. Organizers are pitching the show as a pre-1965 hot rod extravaganza that largely excludes '70s muscle cars and the new wave of aftermarket "tuners."
"This is the only show in this part of the country that's like this," Daugherty says. "These are the guys who are actually driving their cars and turning wrenches ... as opposed to what we call 'The Greybeards,' who have their $90,000 hot rod that they just wrote a check for."
Past Event
Saturday, May 28, 2005, 10 a.m. to 6 p.m.
Haskell Indian Nations University, 155 Indian Ave., Lawrence
All ages / $10
The event will be sponsored by the Mo-Kan Pharaohs Car Club, a chapter of the national Pharoahs organization that dates back to WWII. Daugherty founded the Midwest chapter last summer and hopes to use events like "Kruizin'" to raise money for local charities (all proceeds from the event will go to The Social Service League, The Ballard Community Center and HINU day care).
"We're trying to get the club name out there to the point that people will come to our events knowing, 'Hey, these guys put on a good show,'" Daugherty says.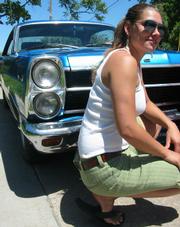 "We're having a very PG version of a burlesque show between sets ... Mom and the kids will love it."
A pre-party at The Replay is also scheduled...more info on that event here