Tamara Heim has been waiting for sixth months to see the film adaptation of her brother Scott's novel, "Mysterious Skin."
The film, which follows two Kansas teens' attempts to overcome the abuse they suffered as children, debuted on the coasts and overseas as early as April. This weekend, "Mysterious Skin" makes the long journey back to the land where it takes place.
"I feel like I'm just about the last person on earth to see it," says Tamara Heim, who works at Kief's Downtown Music and plays in the Lawrence band Shebangs.
"It was actually pretty emotional. Of course it's fictional, but there is some autobiographical stuff about places we grew up and friends we had. They did a great job of evoking the atmosphere of small towns in the Midwest, and there are some things that really hit home."
Scott Heim - a Kansas native who received both a bachelor's and master's degree from Kansas University - began writing the stories that would become "Mysterious Skin" as an MFA student in creative writing at Columbia University.
"I was fascinated by how the people who go under hypnosis for supposed UFO abduction say similar things to the people who undergo counseling for psychological trauma," Heim says.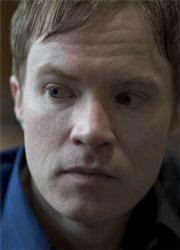 In the near-decade between the novel's publication and the release of the film last spring, Heim completed a second novel, freelanced for a textbook company and sold items on eBay to make ends meet. He moved to Boston in 2003 after 11 years in New York.
Several directors had approached Heim about a film adaptation of "Mysterious Skin," but it wasn't until director Gregg Araki took an interest that the project became a reality.
Two boys from Kansas
"The summer I was eight years old, five hours disappeared from my life. Five hours, lost, gone without a trace ..."
So begins "Mysterious Skin," the story of two boys from central Kansas who were molested by their baseball coach in the summer of 1981.
Hard-edged Neil (Joseph Gordon-Levitt) becomes a gay hustler who eventually moves to New York City. Shy, bespectacled Brian (Brady Corbet) has no memory of the experience except that he knows five hours disappeared from his life. Because of his sighting of a UFO that same summer, he begins to attribute the gap in his memory to an alien abduction.
The film offers an unflinching portrayal of Coach's abuse of Neil and Brian, and several scenes might prompt viewers to cover their eyes. But "Mysterious Skin" is also an enjoyable and even uplifting experience. The film's candid narration employs the honest and poetic prose of the novel. No matter what is being described, the characters' voices acquire a familiar tone that injects the film with a level of humor as well as introspection.
The cast brings these characters and their relationships to life convincingly, even tenderly. The scenes of hanging out and driving around to burn off small-town restlessness will likely resonate with Kansas viewers, and the gritty depiction of New York City reflect the wonder an 18-year-old from Kansas is likely to experience there.
If Gordon-Levitt's accent sounds like he's a Kansas native, it's because he was - if only on a week-long, honorary basis. In the summer of 2004, Gordon-Levitt and Scott Heim rented a car and drove around Heim's hometowns of Hutchinson and Little River, as well as stopping in Lawrence for a few days to stay with Tamara.
"He really loved being here," Tamara says of Gordon-Levitt. "He didn't look at it as this kooky place to look down on. We went to bars, parties, the Fourth of July fireworks on the river. He was just one of the townies. You didn't feel like he was researching us. To me that's one of the most impressive parts of the movie. He really nailed the accent, and I didn't feel like it made us look like hicks."
Movie
Mysterious Skin
***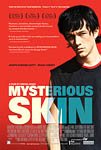 Gregg Araki's adaptation of Kansas University grad Scott Heim's novel involves childhood sexual abuse and its lifelong aftershocks. With a crisp, clean photographic style and elements of gently mocking comedy, the film manages to deal with its raw, awful subject matter in ways that are both challenging and illuminating.
Perhaps the film's greatest asset is director Araki's efforts, which many critics have called his finest to date. The writer/director of "License to Kill" and "The Doom Generation" decided to adapt Mysterious Skin to the big screen because he found the novel powerful and moving.
"It was disturbing but also fascinating, the way it opened the door on events and relationships that happen all the time, but are never talked about," Araki wrote in a statement on the film's official Web site, mysterioiusskinthemovie.com. Araki says he had attempted to create the aesthetic equivalent to the poetic quality of the novel, which he believed was essentially about childhood.
"When you remember things that happened to you as a kid, there's a sort of haziness to it," he writes. "That's why the beginning of the film is more fragmented and impressionistic. Then as the story unfolds and the characters grow older, the scenes gradually become longer and more concrete."
Writer's roots
Though Heim wrote "Mysterious Skin" as his master's thesis for Columbia University, where he received his MFA in 1993, it was in the classroom of KU professor Carolyn Doty that he got his start as a serious writer. Doty, who taught at KU since 1986 and led the Squaw Valley Writers Conference for 20 years, died in 2003.
"Carolyn was a really good friend of mine, and set me on the course to be a writer," Heim says. "I knew it's what I wanted to do but she was the first person to push me to do it. She was so good at finding people's strengths, and it was great to have someone who'd actually been there as a writer helping you out."
In 1994, Heim had the chance to catch up with another famed writer of Lawrence. When Heim's agent sent William S. Burroughs a copy, the beat legend enjoyed it enough to invite Heim over for a chat.
"He read it and really liked it," Heim says. "We talked mostly about government conspiracy theories and UFOs. He was attached to that aspect of the novel."
Heim says the most rewarding thing about being involved with the film was getting to know the cast and drawing inspiration from all the people involved in bringing the novel to the big screen.
"There's something mentally, spiritually changing about it," he says. "It gives a boost in your creativity to see that something you created has moved enough people to make a film, that all these other people are involved in something you created."
The boost has mostly benefited Heim's efforts on his third novel, "We Disappear." Heim says the story is about a drug-addicted man and his dying mother who become so obsessed with missing people that they eventually kidnap someone. Heim plans to have the novel completed and revised by spring of 2006. HarperCollins, which published "Mysterious Skin" in 1995 and "In Awe" in 1997, has also signed on to publish "We Disappear."
In the meantime, the publicity campaign for "Mysterious Skin" continues. This week, Heim is flying to Paris to promote the film's release on DVD, which will be released in the U.S. on Oct. 25.
"I'm more nervous than anything else," he says. "I'm going to be on nationwide TV. I think the movie did pretty well there, so something about the book or its subject matter is getting a lot of attention. I've done mostly magazine and newspaper stuff in the states, but television is something that you don't usually crack."
No matter how widespread "Mysterious Skin" and its author's name have become, Scott Heim credits his days in Kansas as providing him with the drive to work hard and succeed as a writer.
"Lawrence shaped me, but the main thing there was Carolyn," he says. "All the sort of material that I need, the stuff that shapes me and makes me unique, comes from growing up as a younger kid in central Kansas."