Photo Gallery
Re-do: Ivery Goldstein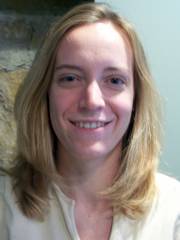 Colorist/Stylist/Esthetician: Ashley Butell
Education: Ashley, a graduate of Lawrence Beauty Academy, was exposed to the profession at an early age by her mother, esthetician and owner of Rejuvene salon. She became the resident hair expert among her friends in high school. Eventually, Ashley turned her talent into a career. "I tried a lot of things before I decided it was what I wanted to do. But I always thought it was a cool job - you're never the bearer of bad news, and people always come to see you at work." After a six-month stint at JC Penney and 2.5 years at Rejuvene, Ashley settled in at the Fix, which she chose because of the feel of the salon. "It's trendy, but also very reasonably priced compared to a lot of places. And the employees here are all friends, so the atmosphere is really nice and laid back."
Model: Ivery Goldstein
Age: 25
Hometown: Emporia
Occupation: Research Attorney for the Kansas Court of Appeals
The Color
Ivery, a recent graduate from KU Law, was looking for a new, more professional look for her budding career. Ashley's first step involved bringing her style in line with the season. "We're going to give her a richer color all over. Since fall is on the way, it's a great opportunity for people to try a new look. Ivery's hair at the moment is lightened from the sun, and we're going to keep that golden-blonde, but intersperse it with darker tones and blend them throughout. And the warmer golds and coppers will be really good for her skin tone. It'll be sassy, but more professional."
The Cut
"It won't be too drastic. We're going to take about two inches off the bottom and then add more layers to frame her face and to give her more body. It'll give her more of a style without a lot of extra maintenance."
Hair at the Moment
"Long bangs and layers are still in. Right now it seems like anything goes, from straight to big curls, so people should really do what they want to with their hair." And change, Ashley said, can be a positive, uplifting thing - something she's reminded of daily by a quote taped to her mirror: "If you can't change your surroundings, change your hair color." Ashley says: "I live by that quote."
The Face
Ashley used neutral colors around the eye and a nude gloss to achieve a more natural look for Ivery. "I like to use press powder and bronzer, because it gives skin that flawless look. It's great for people who don't wear makeup all the time, and it's not too heavy or cakey like foundation."
What makes the Fix unique?
"We're the only ones who carry Alfaparf's entire line, and one of the few who do Brazilian waxing. Plus we're the rockingest salon in Lawrence!" Ashley is currently taking new clients, and anyone who mention this article will receive 25% off any service at the Fix.
Products used in this Re-Do
L'Oreal Professional demi-permanent color
Alfaparf Splendori shampoo and conditioner: "It extends the life of your color. And all new color clients get a complimentary bottle of each, in either volumizing or hydrating."
Alfaparf Smoothing Cream
Alfaparf Seduction Pure Veil Thermal Protectant Spray
Nolita Sheer Texture: "This is my favorite product. It can be used on short or long hair to add texture, and it can also add body to finer hair."
Glominerals pressed base (medium natural), bronzer (sunkiss), shadow (fawn, honey, opal, and sandstone), eye pencil (brown), and volumizing mascara (brown)