More than just a sonic experience, Namelessnumberheadman shows reveal the sometimes frantic but always carefully calculated movements of the band's members- Jason Lewis, Chuck Whittington and Andrew Sallee. Deftly maneuvering on stage amid cables and stacks of keyboards and other instruments, they continually rotate, swapping positions many times throughout the show. The rich, textured results reveal an interest in experimentation as sidekick to subtle, honest pop music.
Three years after the release of the critically acclaimed Your Voice Repeating (which earned the coveted rave review from Pitchfork Media), the band is back with another captivating venture, Wires Reply, out April 24 via KC release show (sorry, Lawrence-no show here).
Sitting down with lawrence.com outside a busy Brookside coffeehouse in Kansas City, Jason Lewis and Chuck Whittington delve into their recording process, the results of that Pitchfork 8.7 and one of the members' upcoming move East.
Past Event
Saturday, April 28, 2007, 10 p.m.
Brick, 1727 McGee, Kansas City, MO
21+ / $5
lawrence.com: Tell us about the new album:
Chuck Whittington: It's been in the works for a really long time.
Jason Lewis: I compare it to the Guns n' Roses gap.
Chuck: Chinese Democracy-that's what we should have called it.
Jason: It took three years. Over three years?
Chuck: Something like that:but it's been done for a year, so just trying to find some way to put it out.
Is that what caused the gap?
Jason: We really wanted to give it a proper release in some sort of way and do it differently than we've done before. I think we've managed to do that for sure, but for a lot of reasons it took a while.
Album Mp3s

Wires Reply
Like what?
Chuck: A lot of people love the word 'no' and they love to say it [laughs]. We sent it to a lot of labels and a lot of people were saying "it's good, but we can't put it out" for whatever reason. "We don't have room for it, we just signed a bunch of bands," whatever, so it just didn't work out until St. Ives.
Jason: It's quite a process, trying to find a label.
Do you think being in Kansas City has an affect on that at all?
Chuck: No, I don't think so. I think there's enough bands from the Kansas City/Lawrence area that are getting picked up here that people aren't pushing you out the door because you're from Kansas City.
Jason: I don't know if it would have made a difference if we were in New York and these label people could come to one of our shows, or the fact that we're not out on the road all of the time. I think the trick about getting on a label is getting your CD to the top of the pile that's on the person's desk. We got people to listen to it, but there's listening to it and then there are all the other things that fall into place to make it something that the label's going to be able to do. So it took a long time but we're happy with what we've got.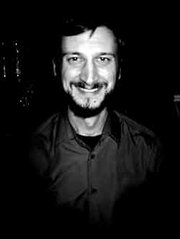 Chuck: The St. Ives deal is sort of more arty records, and we don't entirely fit that, but we'd talked about doing something a little different. The different thing they do is [release] 300 LPs and all the sleeves are hand-decorated by the band or someone they asked to decorate for them.
Jason: If only we'd known someone who would decorate it for us. Some young, plucky art student, but no, we did it ourselves.
So how's it different than Your Voice Repeating?
Chuck: It's definitely more song-oriented. I was making the web page for the album the other day and I realized that none of the songs are instrumental. They all have lyrics of some sort.
Was it deliberate?
Chuck: I think it just happened like that. The deliberate part of it was-we wanted the expansive sound of what we had done before but with less clutter and less instruments so we wanted to be deliberate about the [types of] sounds we put in.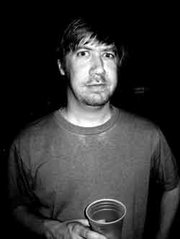 Jason: It feels like the logical progression because of us getting more used to our recording setup and that this is our third full-length.
How do you record? How long does it normally take to work on one song?
Chuck: It can take a long time. Some songs sort of fall together, but usually it takes a couple of months. We're not working on it every night, a couple of times a week to get the elements together.
Jason: That's the luxury of home recording-you're not really paying for it. So it's a benefit to us being able to sit on it for a week, two weeks, however long, and not be on a rigorous recording schedule.
Speaking of the last album-the praise was pretty incredible from the press. You hit the Holy Grail with Pitchfork and the 8.7, which can be pretty tough. What effect did it have on sales or response from people?
Chuck: The record sold out, so that's great. I think there are some people that will listen to us more. When we were searching for labels it was the easy thing to put on the top of the press kit. I think that is one of the things that could push us higher in the pile for people to listen.
Jason: There was certainly a lot of interest there. I think certain bands in certain situations could really capitalize on that and take the wave of momentum. We weren't necessarily in a position to do that-I don't feel too bad about that. I think we got our name out there enough through that to do something like [Wires Reply] where it's digital/vinyl to start and we can create a buzz and let it do what it needs to do without a big label push. I think it's opened a lot of doors. Maybe not Arcade Fire doors, but obviously it's been a good thing.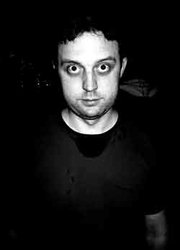 You don't really seem to play out terribly often-is it family stuff of work?
Chuck: Let me pull out my list of excuses.
Jason: It just seems like it's always been something. This last year, 2006, was by far the smallest amount of shows. The year before we were trying to do 2-3 a month.
Do you see being able to change the show situation? Do you see being able to play out live a little more often?
Chuck: It's about to get more confusing.
Jason: I'm moving to Boston. For good reason-I'm getting married and my future wife is a graduate student out there. So as far as that goes, the logistics may get more complicated than when we're in the same city.
Chuck: We're going to try and get Jason back to do shows as often as possible. Andrew and I have talked about doing shows a completely different way:we're going to get a cardboard cutout of Princess Leia.
Jason: You need to get it to lean over and play wrong notes once in a while.