Thursday, December 20, 2007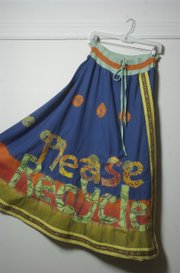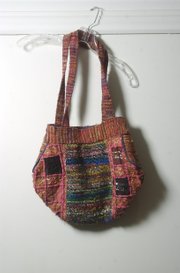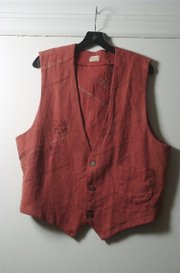 Whether you hear it being called eco couture, eco fashion, agricouture, ground-up fashion or just plain earth-friendly clothing, the hot trend is threads that tread lightly.
They might be recycled, grown from organic plants or even materials you'd never dreamed would be comfortable clothing alternatives, but the world of fashion and the world of the gardener are joining hands to prove that sustainability is more than just smart. It also is chic.
At the 2007 New York Fashion Week, 28 fashion designers with household names like Oscar de la Renta, Diane von Furstenberg and Halston, and up-and-comers like Derek Lam and Heatherette, dazzled the runway with eco-friendly fashions in partnership with Earthpledge.org. The designers pulled out full lines from sportswear to evening gowns using materials like organic cotton and wool, hempsilk, corn and bamboo fibers. There was even recycled polyester. Models flaunted haute couture dresses made of bamboo or corn with sequins made from recycled soda cans, all in the name of being "green."
Local eco couture designer Loni Hosking, owner of Ecoboutiquo, explains why fashion following the pulse of our landscape is a natural progression.
"Green is in. People are seeking 'green' as a way of life," she says. "Trends are always the heartbeat behind fashion. The trend is to appear like you care for the environment and to appear in step with the trend. It is a good thing because in the process of seeking this trend, the planet is getting viewed from a fresh and new perspective - one that is long overdue."
According to Earthpledge.org, 25 percent of agricultural pesticides are used on cotton. This can cause water pollution, illnesses to farm workers and harm to plants and animals that inhabit the same space, according to Web site. Those aren't really concerns we think about when buying a sweater for Uncle Joe on our Christmas list, but maybe they should be.
"We are waking up from a long, wasteful sleep, and Americans have to be the trend setters for the planet," Hoskings said. "It is our way of life that is affecting the earth, the weather, the waste. People do care about what is happening, and they are seeking ways to feel better about the choices they make. We, the shopkeepers, need to make that easier for the consumers to make a purchase that is good for the planet."
Ecoboutiquo is one such earth-conscious shop; it was born from Hosking's desire to eliminate waste by using resources more wisely - plus her appetite to have a really "cool" job. She was concerned with the excessive waste, global textile saturation and sweat shop clothing conditions.
"Something regarded as trash or unusable I magically transform into art," she said. "I began by thrift store shopping, at first which was motivated by economics to start with, then the ability to score something completely out-of-the-ordinary and unexpected. The thrift stores have really become my art supply shop."
The alternative fabric sources are a fascinating aspect of eco shopping. Take bamboo, for instance. It is an extremely fast-growing plant, as durable as any fiber you'll find and when translated into fashion, quite comfortable. Hemp has been on the radar for a while for many of the same reasons; it grows quickly, is highly resilient and strong, it is good for the soil, and renewable.
Maybe in the end the reasons to care are as simple as why every time I lug my trash to the recycling center, no matter what time of day, there is always a plethora of concerned Lawrence residents hoping that jar of pasta sauce will live to see another day. By reducing, reusing, rewearing, recycling, conserving and caring, we are not just another consumer that throws out that ridiculous Santa sweater along with the cans and bottles consumed on any given day. Instead we think, "Who can use this next?"
Eco fashion might take a little effort to find, but it is slowly entering the mainstream. With earth-friendly threads, we don't have to sacrifice style for a clear conscience.
- Jennifer Oldridge, a Kansas University graduate, is an avid gardener who previously operated a landscaping business.