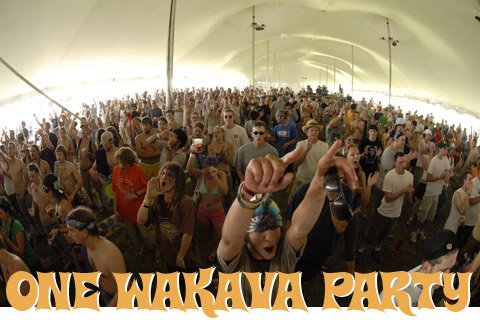 Originally published June 7, 2007 at 10:45 p.m., updated June 10, 2007 at 1:27 a.m.
They're back. The festivarians have again taken over Lawrence-the north side of Clinton Lake, anyway. Whether or not you're into the bill of largely jam-style music, or the outdoor festival atmosphere, or the convergence of new wave hippies traveling the country in SUVs, or anything else about festival culture-Wakarusa has become a magnet for a singular subculture, a sundry folk from all over the country. With the bulk of the people rarely venturing into our host town, it's likely many Lawrencians will barely notice one of the country's largest festivals is going on here, right now.
Our photographers and reporters have ventured yonder to capture a slice of Wakarusa life. Ongoing updates from the festival will be posted here, and after the festival we'll unveil a slideshow featuring interviews with festivarians by Gavon Laessig, who's donned his naturalist hat to experience Wakarusa as it is. Stay tuned...
If you're headed out to the festival, you can access the complete schedule via cellular telephony at mobile.lawrence.com...set txt msg reminders and more. Also handily referenceable, the schedule formatted for iPod.
Thursday
Friday
Saturday
Sunday
Previous coverage
Wakarusa coverage
¢ Podcast: Live from Shakedown Street
¢ The more you know-Legal experts offer advice for Wakarusa attendees
¢ Video: Wakarusa 2006, part 1
¢ Video: Wakarusa 2006, part 2
Previous year's video also available here
¢ Photos: Wakarusa 2006, part 1
¢ Photos: Wakarusa 2006, part 3
¢ Photos: Wakarusa 2006, part 3
Previous year's photos also available here