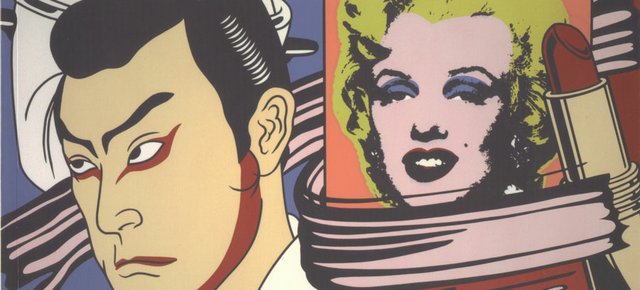 Photo Gallery
The Prints of Roger Shimomura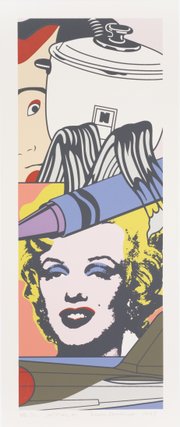 On view
What: "The Prints of Roger Shimomura"When: Today through July 29Where: White Gallery, Spencer Museum of Art, 1301 Jayhawk Blvd.
¢ An opening reception, with a book release and signing for "The Prints of Roger Shimomura: A Catalogue Raisonne, 1968-2005," will be at 5:30 p.m. Thursday.
When Emily Stamey shows Roger Shimomura's early prints to people who know the artist for his paintings, she always gets the same reaction.
"They say, 'Oh my gosh. He was doing that 20 years before I thought he was doing that," says Stamey, a doctoral student in art history at Kansas University.
Shimomura, who retired in 2004 after 35 years as a KU art professor, has devoted a great deal of his artistic career to confronting racial stereotypes of Japanese Americans. He's done so in a signature style that combines the aesthetics of Japanese woodblock prints and the bright, flat hues of American comic strips.
But, Stamey points out, the social commentary that now colors Shimomura's work didn't become so pronounced until the late 1980s and early 1990s.
So it's been intriguing for Stamey to study the artist's complete body of prints - starting in 1968 when he was a graduate student at Syracuse University - and discover an early use of symbols still found in Shimomura's work today: silhouettes, brick walls, military planes, references to Andy Warhol.
Her research has been possible because, in 1999, Shimomura donated the master set of his prints to the Spencer Museum of Art. Stamey's decision a few years later to focus on Shimomura for her dissertation coincided with an idea by Stephen Goddard - the museum's curator of prints and drawings - that a catalog should be created to document the collection.
Stamey accepted the challenge - meticulously documenting more than 136 works on paper - and the fruits of her labor will be revealed this month with the release of "The Prints of Roger Shimomura: A Catalogue Raisonne, 1968-2005," made possible by the Marilyn J. Stokstad Publications Fund. A companion exhibition opens today at the museum.
Despite having been the subject of many museum shows, Shimomura says it's especially meaningful to be featured by the museum at the university where he spent so many years teaching.
"It's confirming to me," he says, "especially since institutions of higher learning have extremely short memories regarding their retired faculty."
Finding 'fresh direction'
Shimomura gained his fame primarily as a painter, but performance, installation, photography - even ceramics once - have been part of his palette.
Printmaking has been a regular companion, too. In some ways, Shimomura's prints have served as a kind of art journal - a "sketchbook" where he can try out new ideas.
"I have consistently turned to printmaking when I needed a fresh direction or a recharge of my creative batteries," he says in the catalog.
The medium first grabbed him during graduate school, primarily due to the influence of pop art - and Warhol in particular.
"I became interested in screenprinting because I found it interesting that one might employ a commercial process toward a fine arts end," Shimomura says. "Ultimately, this led directly to printing images on canvas."
When Shimomura came to KU and discovered acrylic paint, he broke from printmaking for a few years. But eventually he reached a point where he wanted to see smaller versions of his paintings, in multiples, so he returned to printing.
"It wasn't till I started to work with Mike Sims (Lawrence Lithography Workshop) that I began to appreciate the inherent beauty of printmaking as an art in itself, and I began to make prints that were closely parallel to the paintings," Shimomura says. "It was then that I realized that printmaking was capable of standing on its own merits."
Culture shock
In all formats, Shimomura draws from personal experience and a sense of place. A sansei, or third-generation Japanese American born in 1939, Shimomura and his family were forced from their Seattle home to an internment camp after the Japanese attack on Pearl Harbor during World War II.
He served for two years as an officer in the U.S. Army. He then worked for a short time as a commercial designer before enrolling in the School of Art at the University of Washington. In 1967, he started at Syracuse, and began his KU teaching job after graduating two years later.
"Jolts of culture shock characterize the next stage of Shimomura's printmaking," Stamey writes in the catalogue.
The artist was initially struck by the banality of the Midwest, and he and fellow new faculty member Michael Ott teamed up for a 1971 Spencer exhibition of silkscreens that poked fun at the trivial "facts" of their new environment: the KU Jayhawk, a cookie-cutter tract house, an ear of corn.
Eventually, Shimomura warmed up to Lawrence, though, where he continues to live and work.
Lasting legacy
Over time, Shimomura has returned in his art to the experiences of himself and other Japanese Americans during WWII and after. He still paints voraciously in his home studio, and hires master printers to print his work.
He says he donated his prints to the Spencer, in part, because they could become lost within the context of a larger Asian-American art community on the West coast.
"Since there is a chance that there might be some interest in my prints after I am gone, to have them at a site (KU) that I have been associated with all my career seemed appropriate," Shimomura says. "The folks at the Spencer are exceptional in their professionalism, scholarship and grace, so I can't think of better caretakers of the prints."
As for Stamey, her time with Shimomura doesn't end with the publication of the catalogue and the opening of the exhibition. She still has a dissertation to write. But she's not discouraged.
"I can look at Shimomura's work all day long and not get tired of it," she says. "That's critical when you're dedicating yourself to a project that's going to take you two, three or four years."