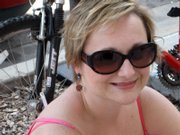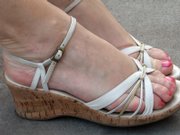 Elizabeth Crandon,
eye doc at Crandon and Crandon Optometry.
Save:
"I pack a lunch every day for work, rather than going out to eat. Well, probably three out of five workdays."
Yield per month:
$80-100 in saved lunch money.
Splurge:
"Shoes. I buy new shoes about every month, wherever I find them."
Cost:
$50 per month on shoes, not necessarily one pair. "Sometimes I'd rather have quantity than quality."