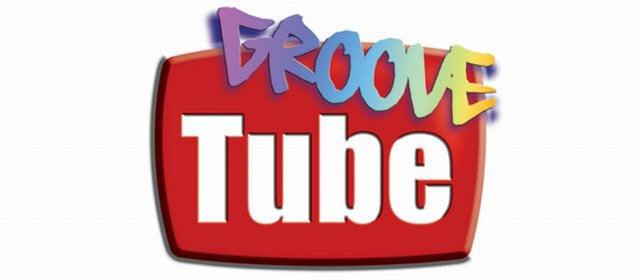 Photo Gallery
YouTube videos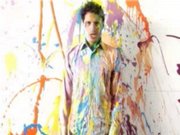 Despite being only 2 years old, the video-sharing site YouTube is one of the most frequented spots on the Web. It was named "Invention of the Year" in 2006 by Time Magazine, then was promptly bought out by Google for $1.65 billion in stock.
I use it to look at stupid stuff.
And old stuff, and cool stuff, and funny stuff.
But mostly, I've found that YouTube is the greatest source available for instantly locating the highlights, lowlights and most bizarre musical junctures in recorded history. That's largely because anybody can post anything - thus the "you" in YouTube - which often results in amateur moments of sheer audacity.
Here are some of the most memorable musical postings I've come across so far:
Mute Math's 'Typical'
MTV has long since abandoned videos, so one of the best places to find both new and classic ones is YouTube.
The site offers the easiest access to the most intriguing video of this decade: Mute Math's "Typical" (available at www.youtube.com/watch?v=zNlZ4QFt7FU). The simple premise of this project was to tape the video backward. Or, rather, for the band to perform the song backward, record it, then project the footage in reverse. Adding to the challenge was the shoot being executed in a single, unedited take.
Singer Paul Meany says during the "making of" video (www.youtube.com/watch?v=5DMLPyibslI) that his quartet decided to embark on "the most difficult venture we could go on for our first music video." He's not kidding, as the footage illustrates the considerable trial and error that went into the process. Think about the learning curve the poor drummer had to endure to sync authentically.
If the punchy song sounds vaguely familiar to non-Mute Math fans, it's because beefy contestant Chris Sligh covered it this season on "American Idol."
'Chocolate Rain'
You would be hard-pressed to find a more insidious song than "Chocolate Rain" by unknown teen (?) musician Tay Zonday. His five-minute epic (www.youtube.com/watch?v=EwTZ2xpQwpA) is certainly catchy ... in the same way influenza is catchy. This is due to the fact the song is merely a verse in which the hook "chocolate rain" is uttered followed by a bar of lyrics ... repeated to apparent infinity. I have no idea what the other words of the tune are because the chocolate rain part becomes quickly burnt into the brain like a cerebral tattoo.
Adding to the oddness is Mr. Zonday himself, who looks like Urkel but sounds like Lou Rawls.
'The Midnight Special'
YouTube is chock full of fondly remembered performances captured from "The Midnight Special," a late-night TV show that ran from 1972-1983. Want to see a band in its prime playing live and mixed really well? Look no further.
For instance, check out AC/DC's über-rockin' version of "Sin City" from 1978: youtube.com/watch?v=RI6m2gN4DuM.
While it's hard to believe that guitarist Angus Young didn't suffer major skeletal damage from the contortions he put his then-23-year-old body through, what also resonates is singer Bon Scott. The Scottish/Australian frontman is the definition of surly trashiness - a gum-chewing, tattooed, mulleted, way-too-tight-pants-wearing marvel. Too bad he died two years later following a night of toxic drunkenness prior to the band's "Back in Black" heyday.
Once groups get ultra-famous, it's always eye-opening to see them back when they were young and hungry.
On the freakier side of this equation is Focus, the Dutch art-rock act featured in this clip: youtube.com/watch?v=g4ouPGGLI6Q.
"Midnight Special" host Gladys Night enthuses during the introduction, "Musically, they are one of the most together and exciting groups going." What she doesn't say is that Focus' selection, "Hocus Pocus," is quite possibly the strangest single to ever hit the top 10 in America. (Yes, that's even including "Bohemian Rhapsody.") Where else can one see a tune with a chorus that is primarily yodeling? Oh, that's not counting the flute solo, whistle solo or unearthly shrieks of singer Thijs Van Leer.
Harvey Sid Fisher
Need a song to match your astrological sign? Then Harvey Sid Fisher is your man. The "Hollywood actor, model and golf enthusiast" delivers 12 synth-heavy ditties that celebrate the inner Leo and outer Virgo. Donned in a tuxedo and accompanied by dancing ladies a little past their prime, Fisher croons in a tenor thinner than Kate Moss. Actually, Tay Zonday's voice would seem more befitting coming out of Fisher's body.
Here's a little sample called "Pisces": www.youtube.com/watch?v=LLXkl_3Tltg.
'Apache'
The 1960 instrumental "Apache" by The Shadows is given an unseemly remix in this 1977 effort by Danish musician Tommy Seebach (www.youtube.com/watch?v=PgI0DiYXFts). The accompanying video is the ultimate example of disco-era awfulness: the clothes, the hair, the moves, the swarthiness. Is that Disco Stu from "The Simpsons" manning that high-rise keyboard? No, it's Seebach, who was 28 years old at the time but doesn't look a day under 40. Eventually, when three Euro hotties decked in Hollywood "Indian" gear emerge from a teepee and gyrate to the music, it results in the perfect storm of lurid cheesiness and political incorrectness.
'Mini Mall Rap'
Rapping will make any topic sound more hip, right? Not exactly. Case in point this infamous advertisement for Flea Market Montgomery (www.youtube.com/watch?v=Y4BFqHKsVsw). Singer/proprietor Sammy Stephens keeps imploring viewers of this commercial that his Alabama-based store "is just like / is just like / a mini mall." Sure, if it's one of those malls that only sells furniture. The funky clip has gotten so popular that it was even parodied last month on "Saturday Night Live."
'Final Countdown' cover
We had a little contest recently to find the worst cover song posted by a band on YouTube, and here is the victor: www.youtube.com/watch?v=FjeMDvCdrtc. It's hard to find anything quirky or amusing about this unnamed act's outdoor performance, which looks like it was recorded by the bassist's grandma at a Garden City fair. It is quite simply the most pathetic cover version ever - in this case, an attempt at replicating Europe's overblown anthem "The Final Countdown."
What's the worst part? The drummer and keyboardist playing in different time signatures? The guitar solo that sounds like a mosquito hovering around your head. No, the answer is the lead singer, who manages to be three-to-four steps flat during the ENTIRE SONG. He literally never hits a right note.
Where is Tay Zonday when you need him?
More like this story on Lawrence.com