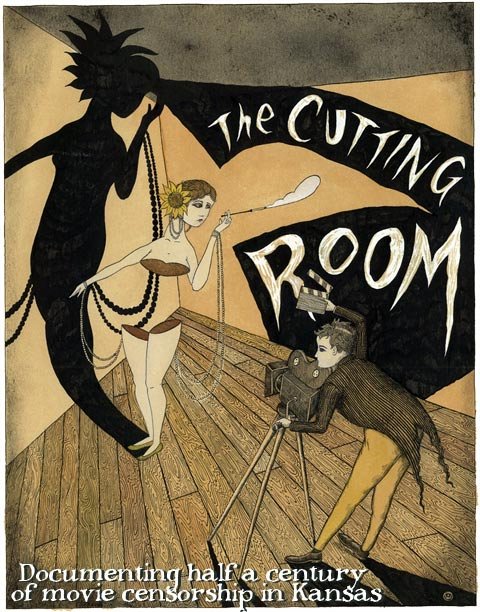 Scene:
Early 20th century. The rise of industry has transformed much of the agricultural United States into a land of grimy factories ruled by corporate Goliaths.
People are opening their eyes to the injustice and fighting under the nebulous movement called progressivism.
Teddy Roosevelt is breaking up trusts, muckrakers are exposing horrific working conditions, women's groups are fighting for equality and prohibition.
And then, there is the rise of film...
Here in Lawrence (pop. 10,862), one of the first moviehouses to open west of the Mississippi River- the Patee Theater, 828 Massachusetts Street.
People can spend a few cents to plop down and watch silent shorts with such motifs as guns, gambling, drinking, crime and loose women.
The progressives will not stand for such smut. Especially in Kansas.
In 1915, Kansas becomes one of just seven states to enact a film censorship board.
As the years pass and progressive fervor crumbles, the board somehow manages to survive, outliving the six other state censorship boards. For more than 50 years, until it finally dissolves in 1966, Kansans didn't view the same movies as the rest of the country.
(The Patee would eventually meet its demise, leaving an empty alleyway entrance that would be painted over in 1993 with a mural entitled "Guardian of the Arts.")
Past Event
Thursday, November 1, 2007, 7:50 p.m. to 9:50 p.m.
Hall Center for the Humanities, 900 Sunnyside Avenue, KU campus, Lawrence
All ages / Free
Why Kansas?
At the time, Kansas was a national leader of progressive causes. While many of the reforms were positive, some proved to be overaggressive.
"Included in that whole panoply of reforms," says Virgil Dean, a Kansas historian from Lawrence, "is everything from expanded voting rights to direct election of senators and a number of political reforms and child labor laws - but also prohibition and also eugenics and also movie censorship.
"These kinds of things get started during a time where Kansas is really a leader in progressive reform. But some of these things spin off into what we would call today-and probably even then-a conservative nature that then becomes repressive."
Gerald Butters has spent 20 years studying Kansas film censorship. Dean of General Education/Assistant Dean of hte College of Arts and Sciences at Aurora University in Illinois, he is one of the few people to pay any attention to the forgotten chapter in the state's history.
When the best-selling book, "What's the Matter with Kansas? How Conservatives Won the Heart of America," was published three years ago, bringing national attention to the land of wheat and conservative Republicans, Butters says he saw a parallel between himself and the author, Thomas Frank.
Like Frank, he grew up Kansas City and went to KU. But where Frank portrayed the people of Kansas as "a bunch of cranks," he says, he saw something else.
"In the media that's based out of New York, Kansans often get painted with this idea that they're all crazy radicals," he says. "These are not the people that I know."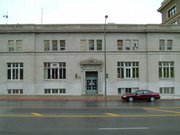 He sees a connection between the people who supported movie censorship in the early and middle 20th century and the people today who support contentious social issues like teaching intelligent design in public schools. Where outsiders may see lunatics, Butters sees out-of-fashion remnants of Kansas' progressive history.
He recently published a book, "Banned in Kansas: Motion Picture Censorship, 1915-1966," a 320-page examination of the issues surrounding the state's movie censorship board.
One of the main questions that intrigued him to look into the phenomenon was "why Kansas?" When none of the surrounding states-Missouri, Oklahoma, Colorado, Nebraska-carried the cross of film censorship, why did Kansas feel compelled to?
He opens the book with an early 20th century quote from historian Carl Becker: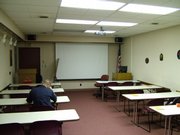 "The Kansas spirit is the American spirit double distilled. It is a new grafted product of American individualism, American idealism, American intolerance. Kansas is America in a microcosm."
Oh, my virgin eyes!
The majority of films censored by the Kansas State Board of Review of Motion Pictures, Butters reports, were not altogether banned from showing in the state, but rather allowed to show with offensive material cut out.
Thus, much of the board's actions went unnoticed. The Kansas moviegoer typically wouldn't realize that the version of Frankenstein shown in the state was greatly modified, including deletions of a close-up of the monster's body being uncovered and the Dr. Frankenstein line, "Now I know what it feels like to be God."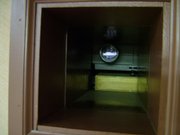 The censorship board was generally composed of women with political connections. Placement on the board was a reward for loyal service to whichever party the governor belonged to.
Guarding Kansans from the depravity of the silver screen seemed a natural role for these wives and mothers who were often involved in church and social clubs, Butters says.
Although the standards of the board swayed with time, the most common offenses centered on sexuality and crime. Movies that showed drinking (at least in the early days of the board), gambling, or sexual promiscuity were typically censored.
That said, the most controversial decision the board made was to ban D.W. Griffith's 1915 film, "The Birth of a Nation," the country's first wildly popular feature-length movie.
Depicting post-Civil War South with the Ku Klux Klan as heroes and blacks as lusty, bloodthirsty mongrels, the film stoked flames everywhere it went.
It was banned in Kansas for nearly a decade until Governor Jonathan Davis (with Klansmen outnumbering African Americans in the state) came out in favor and the board allowed it.
Although the board was supported widely by the powers that be at its inception (including influential newspapermen such as William Allen White of The Emporia Gazette), by the mid-1950s it was starting to fall out of fashion, and a series of court decisions started to weaken its powers.
The board hung on for another decade before the Kansas Supreme Court stripped it of its powers and Governor William Avery disbanded it in 1966.
Scene of the crime
On a rainy morning I pulled up to the Kansas City, Kan., fire department headquarters.
In his book, Butters mentions that he visited this building to see the room where the board operated for more than 40 years of its existence. I came for the same reason.
After waiting in the lobby for 20 minutes, I was ushered upstairs to see Deputy Chief Robert Rocha. He didn't know about the board, but he brought me to the basement room where he guessed the screening took place. (Butters later told me this was, in fact, the right room).
It was a sterile room with rows of tables where firemen take various tests and watch training videos. Out-of-use projectors sat in the back wall.
For more than half of the 20th century, the citizens of Kansas were at the whim of a small group of old ladies who'd spend hours in this room each day shaking their fingers at scenes of violence and booze and adultery, compiling reports on what scenes to censor and what films to ban.
Things aren't wildly different today. Wal-Mart, the world's biggest CD retailer, censors offensive material in the CDs it sells. The FCC censors what we hear on the radio and see on TV, using much of the same criteria that the Kansas board looked at. (Want a bizarre look into that way of thinking? Check out capalert.com)
Still, it's strange to think that such classics as Scarface (the original), Frankenstein and La Dolce Vita were banned or tamed on the whims of a certain moral compass that occupied this room.
Eliminations Made in Frankenstein (Universal)
Reprinted from "Banned in Kansas: Motion Picture Censorship, 1915-1966" by Gerald R. Butters, Jr.
8 Reels, Star: Colin Clive
Reel 1: Shorten scene in graveyard when Frankenstein and aid are digging up body. This eliminates scene of them hoisting casket from grave and Frankenstein's words: "Here he comes." And following views of casket, of Frankenstein patting side of casket, inside grave, of them lifting casket and dialogue as follows:
Frankenstein: "He is just resting, waiting for a new life co come."
"Here we are-"
Reel 2: Shorten view of body swathed and covered lying on table in laboratory.
Cut 2-Shorten conversation in which it is revealed where parts of body were obtained-from gallows, grave etc. This leaves only spot where Frankenstein shows head to Fritz and speak of "the brain you stole."
Cut 3-Eliminated close-up of scar on wrist showing where hand is sewed on.
Reel 3: (1) Eliminate close-up of body being uncovered.
(2) Eliminate close-up of uncovered body.
(3) Eliminate words by Frankenstein telling Doctor and other two guests how he made body with his own hands and where he got the parts.
(4) Eliminate words by Frankenstein: "Now I know what it feels like to be God." ("In the name of God.")
Reel 4: Eliminate close-up of creature seated, after his first glimpse of light from sky light. This is spot where camera pans from scars on neck to scars on wrists giving close-up views of both.
(2) Eliminate views of Fritz striking creature with whip and shorten views of Fritz deviling it with torch. This leaves Fritz striking only the floor in front of creature and takes out sports where he jabs at creature with torch.
(3) Eliminate close-up of injection of hypodermic into monster.
(4) Eliminate struggle between creature and Doctor.
(5) Eliminate close-up of creature's face as it falls.
(6) Eliminate horrible sounds made by creature.
Reel 5: (1) Shorten view of partially nude creature being prepared by Doctor for dissection. This leaves Doctor moving from far side of operating table around head and to instrument table; and Doctor bending over creature to listen to its heart.
(2) Eliminate entire scene of Doctor's murder.
Reel 6: (1) Eliminate close-up of creature's face.
(2) "
(3) "
(4) Shorten scenes of father carrying drowned child in his arms through streets. (This leaves one shot of him in distant bright light moving through crowd and one scene of him in shadows as he comes through arch. Also shots of him in front of Frankenstein home with crowd of soldiers.)
Reel 7: Eliminate close-up of creature in hills.
(2) Shorten struggle between monster and Frankenstein.
(3) Shorten view of creature dragging Frankenstein up wind mill stairs.
Reel 8: (1) Eliminate close-up of face of creature snarling at Frankenstein.
(2) Shorten struggle between creature and Frankenstein on roof of mill.
(3) Shorten scenes of creature trying to escape flames on roof of mill and his sounds of fear.
(4) Eliminate scene of creature lying on floor of mill pinned down amid flames by falling beam.