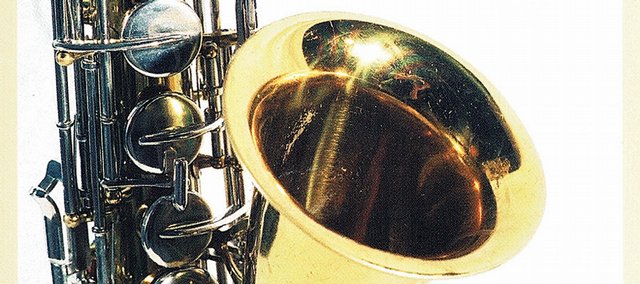 Wednesday, September 5, 2007
Audio clip
Kevin Rabas poetry
Audio clips
Matthew Porubsky poetry
Read previous stories about poets Kevin Rabas and Matthew Porubsky
Two Kansas University graduates return to Lawrence today to share their poetry.
Kevin Rabas and Matthew Porubsky will give a reading at 7 p.m. at the Lawrence Public Library, 707 Vt. Both have books published by Lawrence-based Coal City Review. Porubsky's "Voyeur Poems" was released in May 2006; "Bird's Horn & Other Poems," by Rabas, came out last month.
Many of the poems in Rabas' collection are about jazz and the musicians who play it (he has worked intermittently as a jazz drummer himself).
"Bird, of course, was the nickname of Charlie Parker, the great jazz saxophonist, who was a genius and virtuoso, and who went through his first great period of development as a musician in K.C.," Rabas says. "The title poem is about how fellow musicians would loan Bird their saxes - often because Bird had sold his own horn or taken it to the pawn shop to support his habit.
"The poem meditates on what it would be like to hold, and play, the same horn Parker had just played."
Rabas, who teaches English and creative writing at Emporia State University, says much of his jazz verse springs from personal experiences on the bandstand. But there are other poems in the book that are not about music.
"They are about love, about friendship, about teachers and students, and about family," he says. "However, these poems are filtered through the same conscienciousness as the jazz poems, so there is a sense of cohesion, and a sense of progression, as we follow the narrator through a part of his life."
Porubsky, a Topeka railroad conductor, excels at writing about sensual experience - as in moments that engage the senses. His "Voyeur" poems wind flirtatiously through interactions in bathtubs and bars, over telephone lines and under fireworks displays, near cemeteries and railroad tracks. His collection won the 2006 Kansas Authors Club Nelson Poetry Book Award.
"Matt and I are dynamic, passionate readers, so I think folks will enjoy a good, lively night of poetry," Rabas says of tonight's event. "We write about everyday people, and so it is easy to relate and connect to the subjects of our poems."