Thursday, December 25, 2008
Podcast episode
2008: The Year in Lawrence Music. Not bad. Not bad at all.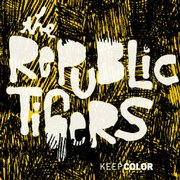 1. Republic Tigers, Keep Color
I just keep finding new things to like about this record. From the airy balladry of "The Nerve" to the thundering chugs of "Golden Sand," Keep Color is worthy of all the accolades that have come to the Tigers. If you don't believe me, just listen to it again—and again and again and again. Listen to our podcast preview of the album.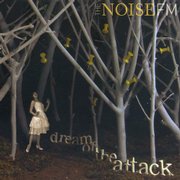 2. The Noise FM, Dream of the Attack
I had high hopes for this record after catching the Noise FM's recent shows, and it exceeded all of them. Mixtape Soundlabs helped the Lawrence trio cook up an album rife with cool guitar tones to complement Alex Ward's flighty riffs, and it jumps out of the speakers like a funny car at a Volkswagen bug rally. Standout tracks include "Circles" and "Simple Simon," although the whole album retains its potency for nine indefatigable songs. Listen to our our podcast preview of the album.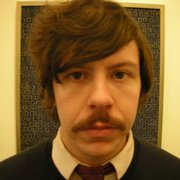 3. Andrew Morgan, (self-titled)
Andrew Morgan's follow-up to his four-years-in-the-making Misadventures in Radiology opus is just as ambitious yet much more fun. Maybe it's the infusion of more rock drums and electric guitars, or maybe it's the preponderance of summery melodies and bombastic string arrangements. Either way, Andrew Morgan is the best local album of 2008 to have only been officially released in Japan. Listen to our our podcast preview of the album.

4. Koufax, Strugglers
Frontman Rob Suchan lives in Ohio or Prague or maybe Fiji now, but the band that helped him craft Koufax's fourth album is blue-blooded Jayhawk gold (Nate Harold, John Anderson, Dustin Kinsey and Ryan Lallier). Anyone who witnessed the group's CD release show in Kansas City knows how brilliant this ensemble could have been if only they were actually a band for more than a minute. Either way, Strugglers features some of Koufax's most off-the-wall material to date with duel saxophone squalls and an undercurrent of politic-pop funkiness.

5. Hospital Ships, Oh, Ramona
It's hard to imagine any Minus Story fan being disappointed by this album, Jordan Geiger's debut album as Hospital Ships. An intensely personal album with a folk-pop bent, Oh, Ramona charms up solo acoustic numbers with trumpets, pump organs, rickety old pianos and all kinds of neat-o recording tricks. Let this one simmer in the musical Crock-Pot for awhile—it's worth the investment. Listen to our our podcast preview of the album.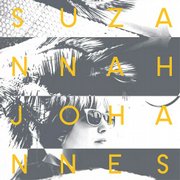 6. Suzannah Johannes, (self-titled)
The only complaint one could possibly offer about Suzannah Johannes's debut is that it's only four songs long. Other than that, it's a perfect encapsulation of her blossoming talents as a songwriter and singer. With nimble backing from members of Ghosty, Johannes sings like an old soul who has just discovered her voice. By far the prettiest local release of the year. Listen to our our podcast preview of the album.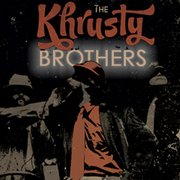 7. The Khrusty Brothers, (self-titled)
This KC ensemble led by Waterdeep's Don Chaffer emerged from the shadows in 2008 with a beguiling theme album based on a fictional story of a bizarro family band. Chaffer hopes to eventually turn the album into a Broadway musical, but if this album is all that materializes it will be plenty sufficient. At times matching Sufjan Steven's over-sized ambitions (though occasionally sounding like Fun Lovin' Criminals), The Khrusty Brothers is a watershed opus from one of this area's most underrated songwriters.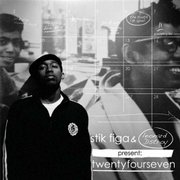 8. Stik Figa, TwentyFourSeven
This release marked Stik Figa's transition from a highly regarded freestyler to a recording artist who packs heated beats and rhymes. Though Stik felt compelled to jest Don't think that I'm conscious / It's more like Richard Pryor rap, he proved himself to be more than a joker on prideful tunes about his Topeka hood and his new-found fatherhood. Toss in some A-list production from Leonard Dstroy of Deep Thinkers and you've got the best local hip-hop release since SoundsGood's "Biscuits and Gravy." Listen to our our podcast preview of the album.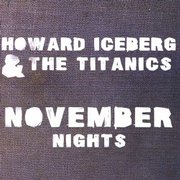 9. Howard Iceberg & the Titanics, November Nights
With an idiosyncratic voice that reminds of Bob Dylan and a hardscrabble pen that's nearly as eloquent as Townes Vans Zandt's, Howard Iceberg is a hidden treasure—only he's less hidden now on account of releasing this album. After keeping hundreds of songs under lock-and-key (he'll make you a mix CD if you ask him nicely), Mr. Eisberg finally released 13 of them as a benefit album for his friend Abigail Henderson of The Gaslights, who is fighting breast cancer. Support both causes by picking up a copy of "November Nights" online or at Prospero's Books.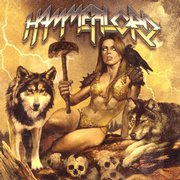 10. Hammerlord (self-titled)
If metal has let you down since its glory days in 1983, welcome it back onto your couch in the form of Hammerlord. We should have seen this coming when Stevie Cruz started spinning vintage Iron Maiden records on the patio of the Replay Lounge, but Hammerlord turned out to be a very different beast than his former project The Esoteric. Guitarist Ty Scott emerged from some shack in the middle of the woods to pair his hellish chops with drummer Adam Mitchell and make a thrash metal album that could singlehandedly stave off the Second Coming. Or, more likely, induce some massively sore necks. Listen to our our podcast preview of the album.

Very Honorable Mentions
Matt Pryor, Confidence Man
Drakkar Sauna, Wars and Tornados: Drakkar Sauna Faithfully Sing Songs of the Louvin Brothers
Ssion, Fool's Gold
Truckstop Honeymoon, Great Big Family
Ad Astra Per Astra, Love Garden 7-inches
Deadman Flats, Antlers
Abracadabras, Be Still, Be Cool
The Roseline, Lust for Luster
Max Justus, Five Leaping Leopards
Split Lip Rayfield, I'll Be Around
Making Movies, Tierra Firme Vol. 1
Spence, Still in School / Disco and Spence
Boo and Boo Too, No Tempo
John McKenna, Stone Cold Summer
Lonnie Fisher and the Funeral, The Story of Ramona
The Armory, The New Depression
Transmittens, Transmittens
The Dactyls, A Widow Knows / Space From Earth
Titan: It's All Pop! (Titan Records two-disc anthology)
Lights & Siren, Our Hands Make Waves
Be/Non, A Mountain of Yeses
Black Christmas, By Way of Decay
iNnatesounds compilation
New Franklin Panthers, Hot Dogs Are Cool, In III Movements
Olympic Size, You'll Miss Me When I'm Gone
It's Over, That Girl
The Wilders, Someone's Got to Pay
Expassionates, Landscapes
With so much out there, we've inevitably overlooked somebody, and if so, we'd appreciate you posting in the comments below.