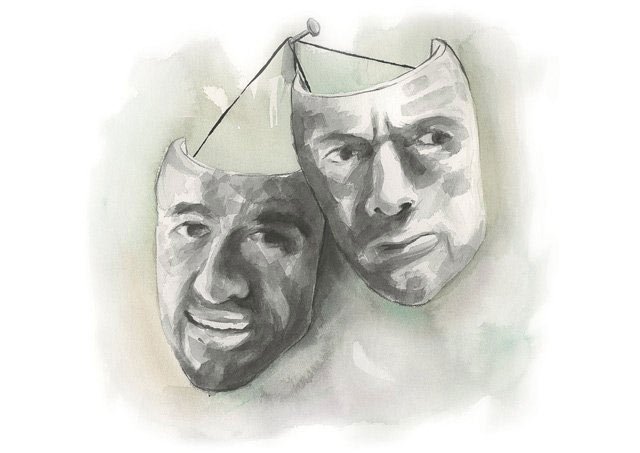 Monday, February 11, 2008
What's cooking this weekend, reader? One idea: a play. Yes, a play! Why? Because it is free. And besides, you have not been to a play in a very long time, have you?
It's written and directed by a KU senior named Adam R. Burnett, who, despite his age, is already a pretty experienced playwright, and an interesting fellow to boot.
Burnett got the idea for the play while he was in London two summers ago. He'd written lots of plays before, ever since he was 7 years old, when he wrote one called "The Snow Monster Adventure," and after seeing a famous painting called "The Nightmare," he got it in his head to write another one.
"The Snow Monster Adventure" is about a group of kids who have a day off school and go out to play in the snow. They get sucked up by a cyclone that takes them to a parallel universe, where they have to defeat a snow monster. His mom sends him a copy every Christmas.
"The Nightmare" is a creepy painting that British artist Henry Fuseli painted in 1781. It depicts a sleeping woman in a white nightgown, with a horse leering in the background and an incubus perched atop her stomach. An incubus is a demon that rapes women in their sleep.
Soon after Burnett saw the Fuseli painting, he saw a film in another museum. It was a German Expressionist film about a man who watches a woman get hit by a car. The man is so shaken by the incident that he descends into madness. He starts eating bugs, running around like a maniac, even killing people.
(On this same trip to Europe, he stayed in a hostel and two cute German girls and a guy had a threesome in the bunk bed below him. He wrote a separate play inspired by the trip.)
Anyway, Burnett saw this painting, and he saw this film, and thought, what if someone was so affected by a painting, by this painting, that it drove him to the extremes of his existence? What if a man became obsessed with "The Nightmare"?
So, over the next year, he got obsessed with "The Nightmare," and with Fuseli. He called it research. He talks about Fuseli like they're buddies. "I just grew to love him so much," he says. "Just such a funny, funny guy."
Meanwhile, he was busy with other things. He started his own theater company in Lawrence, Buran Theatre Company, with the mission of bringing his plays to audiences for free, getting grants to fund things.
They put on a play at the Lawrence Arts Center called "The Sensualist," about a wayward musician trying to rekindle his creativity while dealing with old and new lovers. It was so packed that they had to turn people away each night.
The "Nightmare" play was still only an idea. Then La MaMa Experimental Theatre Club invited him to spend a week in a 700-year-old monastery in Italy.
La MaMa started as a small, independent theater company in Manhattan's Lower East Side in 1961, and helped launch the careers of famous playwrights like Sam Shepard and Lanford Wilson and actors like Robert De Niro and Richard Dreyfuss.
Because they liked Burnett so much, he was invited to the monastery with 14 other playwrights. He was the only college student invited, and the only one who hadn't had a play produced on Broadway, or Off Broadway, or Off-Off-Broadway.
All the playwrights worked together for a few hours in the morning, talking about their craft, performing their work, doing exercises that playwrights do. And in the afternoon he wrote and wrote and wrote, in this rural monastery 10 miles outside the ancient city of Spoleto, in the region of Umbria, overlooking the vineyards and all that.
"I've never been that honed in to what I'm doing, that in four days it just all came out," he says. "And I've done very little touching to it since."
What came out was a play about an assistant professor who has written a best-selling book about Fuseli. He's satisfied with his job, his wife, etc., until an older professor reveals that he's a plagiarist. And then-this is where the German Expressionist film comes in-he starts to become obsessed by "The Nightmare":
Burnett talks breathlessly when he talks about the play, which he named "Nightmares: An Artful Demonstration of the Sublime."
"The play really questions the notion of the sublime and the idea of being pushed to the extremities," he says. "What happens when you're pushed to your extremities as a man? And can man be possessed by the design of a work of art? Can that design then influence the design of man?"
Sublime, from our friends at Merriam-Webster: "tending to inspire awe usually because of elevated quality (as of beauty, nobility, or grandeur) or transcendent excellence."
His friend Val Smith says it's the best thing of his she's ever read. She liked it so much, she asked if she could help out. She's the assistant director. "I read the script," she says, "and I said to Adam, 'I have to be a part of this.'"
Justin Knudsen, who's a founding member of the theater company and is narrating the play, says all this stuff about Fuseli and obsession and the sublime was a wild thing for the actors to wrap their heads around at first.
"We're dealing with a lot of things that can be, I hesitate to use the word 'uncomfortable,'" he says, "but things that in a live performance are oftentimes a little more affecting than if you see them on the screen or in print."
To catch up on Burnett's other business, the same summer he went to Italy, he produced the travelogue based on his trip to Europe, "A Greater Release," at Oldfather Studios. They had to turn people away again.
In the fall, a theater company in New York held a one-night staged reading of "The Sensualist," and a number of companies have since told him they want to produce the play. And KU's University Theatre produced his play "The Death of Romance" a couple months ago. It sold out.
This could be one of the last opportunities to see the Buran Theatre Company in Lawrence. Burnett is applying for graduate schools in other, bigger places like New York and Chicago, and he graduates in May. He plans to bring his theater company with him.
Don't worry, reader, this play is in a larger theater than the past productions, the main theater at the Lawrence Arts Center, so Burnett says you should be able to find a seat.
In parting, some heady words:
"I think it would be very difficult for anyone to leave this play without having a very, very strong reaction to what they've just seen," Burnett says. "Even if it's a state of shock, or paralysis."