Christa Baughman, massage therapist, Moz maiden
How do you save money?
"I clip a lot of coupons out of the Sunday circulars and also get them through the internet. I'm on the Borders e-mail list and they send me a coupon every Thursday, spot on. Always shop off of the clearance rack. You have to have patience and pick through things, even if it takes you half an hour or forty five minutes. I don't care where it is, but if you're smart, you'll go to the back of the store. If it's not there at the time, it'll be there in a week. Nothing that you want is ever at the front of the store. I went to Designer Shoe Warehouse in Overland Park and got a pair of $100 shoes for 90% off on the clearance rack. I think I cried a little. It felt like I was doing something I shouldn't be doing. It felt dirty."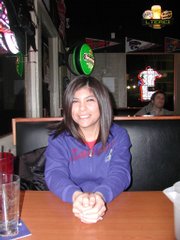 How do you splurge money?
"I'll follow musical acts that are on tour occasionally. If you make friends around the country, especially people within driving distance, that works big time. Staying with friends is a big money saver. When I stayed with friends in Minnesota, they cooked me dinner. If the artist does a mid-western tour, that really helps. Gas is expensive, but it beats getting on a plane and having to deal with all that crap. Concert tickets? Nothing is ever sold out. People are always giving away seats. You shouldn't have to pay for a ticket if you really don't want to. There's always free tickets--just ask around. There are people hanging out in front of a venue with extra tickets they can't use. You just never know."
More like this story on Lawrence.com