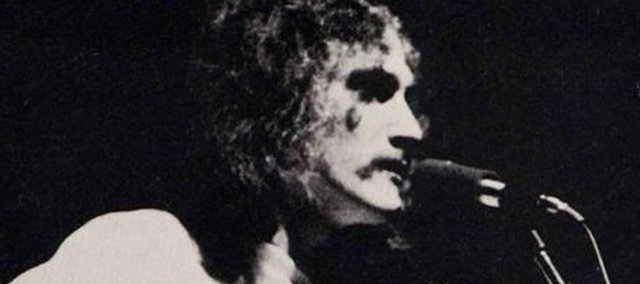 Photo Gallery
Kansas Music Hall of Fame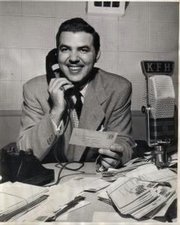 Audio clips
Kansas Music Hall of Fame
Past Event
Saturday, March 22, 2008, 7 p.m.
Liberty Hall Cinema, 644 Massachussets Street, Lawrence
All ages / $35
Bill Lee remembers the first time he ever saw live music played in Lawrence.
During the mid-1960s, the freshman student at Kansas University stepped into a club and crossed paths with Ann Brewer and the Flames.
"Ann was dancing on a table at The Village Green at the corner of 23rd and Naismith streets," Lee recalls. "She was this little gal with a beehive doing James Brown songs. I was in love."
More than 40 years later, Lee will be reuniting with his musical "love" at the 2008 Kansas Music Hall of Fame ceremony. Lee is president and founder of the organization, which has selected Brewer and the Flames (of Baldwin City) as an inductee into its fourth class of honored musicians.
"I thought last year was a wide spectrum, but this year is definitely an interesting mix. We've got two singer-songwriters, a couple of horn bands, a jazz guitarist, a pop group and more," Lee says.
In addition to Brewer and the Flames, 2008 honorees include:
¢ The Classmen (Kansas City)
¢ Big Al Downing (Coffeyville)
¢ The Fabulous Four (Kansas City)
¢ Friar Tuck and the Monks (Dodge City/Emporia)
¢ Garry Mac and the Mac Truque (Kansas City)
¢ Pat Metheny (Kansas City)
¢ Chet Nichols (Lawrence)
¢ Beth Scalet (Ottawa)
¢ The Soul Express (Hays)
¢ Directors Award: Lou and Betty Blasco (Kansas City)
¢ Bob Hapgood Award: Bill Post (Geuda Springs)
The induction ceremony will take place Saturday at Liberty Hall, 644 Mass.
Dancing on the tables is optional - and not necessarily improbable. Singer Ann Brewer, since renamed Ann Crosta, now makes her living as a dancer and choreographer in California.
"Ann Brewer and the Flames started in the basement next to Liberty Hall in 1962. It was called The Catacombs, and we played every Friday and Saturday night," Crosta says.
"We were unique in that there were no other female singers doing rock and roll at that time, and also we played really good dance music."
The group toured throughout the Midwest during the Beatlemania era. But a chance meeting with Jimmy O'Neill, host of the primetime musical variety show "Shindig!," lured the band to a steady gig at Las Vegas' Thunderbird Hotel. From there, the ensemble shuffled its lineup and moved to Los Angeles, with Crosta continuing to front the act until 1973.
"Unfortunately I suffered an injury to my vocal cords (related to a mugging) that ultimately ended my professional singing career. However, 24 years ago, I met Tom Potts, who was a disc jockey and dance instructor, and I've been teaching dance classes with him," says Crosta, who has worked professionally with Bill Medley of The Righteous Brothers.
"I feel truly blessed that I've been given the opportunity to stay in the music business that I love so much. Music has been and will always be my life."
Nichols' bag
Crosta is not the only connection Lee has to the talent being honored by the Kansas Music Hall of Fame.
Inductee Chet Nichols used to live upstairs from Lee in a house at 1016 Ohio when the pair attended KU.
"Chet was the heartthrob of Murphy Hall during that era when he was a student. He'd hang around with his 12-string guitar, and the girls would all swoon over him. So there was this parade of women up the stairs," Lee remembers.
Guitarist Nichols grew more nationally well-known through his association with other Good Karma Productions artists The Ozark Mountain Daredevils, Brewer & Shipley and Danny Cox.
"I was an oddity because I was a solo singer-songwriter," Nichols says. "So many of the acts at that time were horn bands ... but there were also some interesting experimental bands and a number of great cover bands. I was dedicated to creating and performing what was in my soul, which were very unique songs, unique melodies and unique guitar tunings ... and fortunately, the people in Lawrence really embraced my music."
Nichols eventually moved to Los Angeles and put out a solo disc on Karma Sutra Records. This led to tours with artists such as The Jefferson Airplane, John Denver and Linda Ronstadt.
Though Karma Sutra folded in 1976, Nichols remained dedicated to music, later expanding his repertoire to include acting and writing.
"I started working as a live-action, animation and special-effects producer. I commuted between L.A. and Chicago for years. I have also written several novels, a couple books of poetry, worked as an actor in commercials, feature films, TV shows and the stage - which I really love. I am also producing a lot of healing and meditative instrumental work," he says.
"As long as I am alive, I will be creating."
Mac attack
Relocating from Kansas to California is a link shared by many of the 2008 inductees.
For Garry Mac, leader and guitarist of Garry Mac and the Mac Truque, being based in the K.C. area didn't prove to be an initial hindrance.
"When I first started (in the late 1950s), it was time when you could make a recording and get it on the radio. A lot of local groups did," Mac says.
His high-energy R&B; band became popular enough to court the interest of Capitol Records, who released a single called "Along Came Love" in 1967. This led to marquee gigs opening for fellow Capitol act The Beach Boys.
The group began spending more of its professional time in Los Angeles, eventually recording an album live at the Ambassador Hotel within the same year Robert Kennedy was assassinated there. Mac's full-length debut came out in 1969.
"The band was very successful. We traveled a lot. We had a lot of good times on the road," Mac says. "But we should have been writing more songs instead of just doing covers."
Ultimately, Capitol dropped the band in 1971.
"We were in Hawaii when we got the word they had released us. It was kind of bittersweet," he says.
Mac spent many years thereafter as a booking agent in Kansas City. And he continues to perform live with his latest act The Atlantic Express.
As for being honored by the hall, the 64-year-old bandleader admits, "It makes me feel old."
Concrete hall
Although the Kansas Music Hall of Fame is still lacking a location that will serve as its permanent venue, Lee believes that shouldn't hinder the mission of the organization.
"We're not even worried about it. The topic comes up from time to time. We wouldn't have a lot to put in it - our memorabilia collection was lost in the (Boardwalk Apartments fire) - so what's the rush? It took Iowa 10 years to get their hall."
Lee says it's even less of a concern for the hall to try and find enough deserving artists from Kansas to honor.
"I was figuring out a list one day of people we haven't inducted yet. I decided to just limit the list to people who I could identify that have recorded for a national label. There were over 100. Now that goes back 75 years. But that shouldn't matter," Lee explains.
"People like Count Basie is an obvious marquee name that deserves to be in the hall of fame. Charlie Parker, too. I'm in no particular hurry to induct them because I'd rather induct people who are still alive and can perform for us. I'd rather get them in while they're still alive than wait until they're gone."