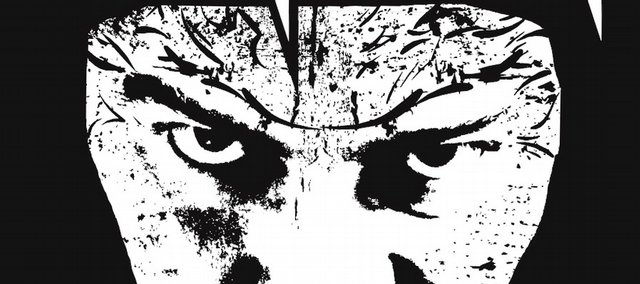 The US Air Guitar Championships boast "25 cities, 1 winner, 0 guitars." Unfortunately, Eric Melin was not that "1 winner" at Friday's finals in Washington, D.C.
Melin, a Lawrence resident who'd previously triumphed at a June regional showcase in Kansas City, performed his air guitar routine in front of a sold-out venue attended by more than 1,200 people. A trio of judges (who included former world champion Hot Lixx Hulahan) gave "Mean Melin" scores of 5.2, 5.4 and 5.6 — considered relatively low in the tournament.
"It's just weird to put this up against something that can be judged arbitrarily," Melin says.
A video of the performance shows the crowd booing collectively at the scoring. Even more bad news for Melin happened when he ended his routine to Megadeth's "Wake Up Dead." Feigning death by falling limp, Melin banged his head hard on the stage.
He says, "I was pretty dazed. I thought I had a ruptured eardrum, so I went to the emergency room."
Melin was given the OK to fly home, and now he is back in Lawrence already thinking up a routine for next year's event. As for the eventual winner, William Ocean of New York, Melin says, "Ocean was little more theatrical and a little less air guitar. I thought Sanjar the Destroyer should have won."