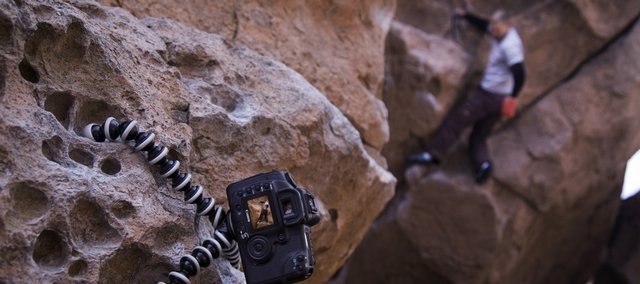 When I was a kid, Macy's, Montgomery Ward and Sears mailed out huge holiday gift catalogs. My sister and I would crease pages to direct our parents to what we desired. Now I get similar catalogs from photography retailers, and although I have no expectations that my parents, or even my wife, will take note of the highlighted items, I can't help but create a wish list of some of the cool gadgets and tools. Here's a selection of stocking stuffers that catch my eye.
Portable projector
Nikon has the world's first digital camera with a built-in, ultra-small projector. The Coolpix S1000pj can project your photos and movie clips on any flat surface at up to 40" in size. Photograph family and friends during the day and then gather around the camera for the picture show in the evening, anytime, anywhere.
Portable storage
On trips and vacations it's not always possible to travel with a computer so you have to keep photographs on your memory cards. A great option are the portable devices that act like a hard drive and image viewer. The Epson P-4000, is an 80GB storage drive and viewer/player for audio, video and photos. It has built-in slots for CompactFlash and Secure Digital memory cards. The Archos 5 Internet Tablet is available with 160GB or 500GB of storage and can access the Internet, play music and videos, has built-in GPS and connects to your camera to download and store your photo files.
Tripod
I'm a big fan of portable tripods. Some of the coolest tripods are the Gorillapods by Joby. They come in four sizes and are unique for their flexible, wrappable legs, which lets you attach them to virtually any surface.
Photo publications
I'm not a big fan of most photography magazines. First, there's very little editorial content and second, they seem to believe that barely dressed women are the only subject worthy of a photographer's time. If you are interested in good works of photography and intelligent writing about the art and craft of photography, check out a subscription to LensWork. It's a beautiful, black-and-white publication that comes out six times a year. You can find out more at www.lenswork.com.
More like this story on Lawrence.com