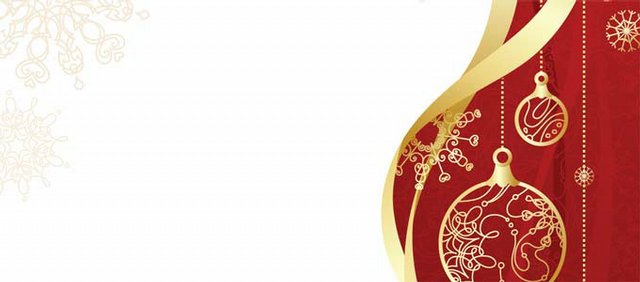 Friday, December 18, 2009
Perhaps it's the crisp winter air. Maybe it's the anticipation of Christmas or the deluge of holiday spirit.
Whatever the reason, it's clear that readers can't get enough of the annual Holiday Haiku contest.
We received a record amount of submissions this year at the Journal-World - quite an achievement considering no glittery prizes were offered other than a chance to be published in print or online.
Some haikus came from parents and their children; some from classes of elementary and junior high school students. One was hand-written by a street musician and then forwarded by a friend who had a computer. Some were earnest looks at the holy origins of Christmas; others were snarky observations on the capitalistic bent of the season.
But thousands of words were contributed that explored the simple-yet-intricate style of the haiku: an unrhymed Japanese poetry form that features three lines containing five, seven and five syllables.
Here are some of the standout selections:
Dreamy, peaceful, fun,
Frosty flakes freefall from clouds,
A gorgeous first snow.
- Mika Schrader
In red feathered robe
The cardinal brings a gift
Nature's ornament
- Joann Wiley
Twitters, texts, and tweets
Offer new ways of wishing
Us Merry Christmas.
- Susan Engle
I think of Grandma
On this snowy Christmas day
She smells like cookies.
- Blake Qualls
Christmas stocking noise ...
Hamster in the toe, eating -
Brother quite guilty!
- A. Reed
Time, after a time
accelerates years to months
and a whole life to one death
- Daniel Washburn
Holiday music
Played once throughout the year
Comes to seek each ear
- Allie Straub
Waiting for Santa
Excitement growing each day
The countdown is on!
- Michelle Parmley
South for the winter,
The birds have gone, disappeared,
Holidays are near.
- Madeline Griem
Frostbite on face
Snow is fluttering to the ground
Spring will come around
- Leanne Fowles
That star in the East -
It once foretold a prophet.
Now, mostly profits.
- Jane Tedder
Ice storm at sunrise
Crooked branches scintillate
Shimmering sunlight
- Scott Sharp
A snowflake's a gem,
Always glimmering so bright,
No two are alike!
- Landon Prideaux
Fat guy stalking me,
That guy comin' down the tree,
Give me back my cookie!
- Caleb Holland
I was still captured
By frosted native prairie
Twinkling with moonlight
- Teresa Odell
Snow is falling down.
It glistens in the night sky
like a million stars.
- Caylin Buckley
December winds blow
Heating bills escalating
Three months until spring
- Marge Etzig
Povitica bread
A chunk of sweet swirls of love
Like the holidays.
- Judy Grant
Water can't be found
Colored lights provide no heat
Kitty! Return home!
- Charles K. Hoag
Despondent looks come
From my puppy when wearing
Felt reindeer antlers
- Althea Schnacke
It's snowball fight time.
Snowballs are flung around me.
I throw snowballs back.
- Brandon Campbell
Christmas Eve is near.
Shopping needs to be finished.
Oh so much to do.
- Elida Flores
Snowy flurries fall
Magic hanging in the air
Sugar plum-filled dreams
- Kyra Haas
I love hot cocoa.
The warmness tingles my toes.
Yum! It tastes so good!
- Ashtyn Rottinghaus
Today, the first snow
White, flurry, dancing snowflakes
Melting on the ground
- Christina Im
Tanitsu no
Seppen ha oto nashi
De ochiru yo
("A single snowflake falls silently")
- Jonathan Clark
Smiling through tears bright
So great to be home again -
Merry Christmas, Folks!
- Annie Reed
New dirt and old snow
In Oak Hill Cemetery -
Bright plastic flowers
- Brian Daldorph
Snow is cold as ice.
White as an angel's wings, soft.
Swirling in the breeze.
- Nicola Santangelo
Friends and family
Stored in long-term memory
Opened at Christmas!
- Helen V. Starrett
A nice snowy day,
All covered with small footsteps
All from a baby fox.
- Montserrat Lopez
Slippery, icy
Shimmering on the cold ground.
White and beautiful.
- Ella Kim
Lake frozen tonight.
Blades sharpened, come skate with me.
Warm fire, moon aglow.
- Donald Moss
Batteries missing ...
Packaging didn't warn us ...
Silent Christmas morn
- A. Reed
Now, please remember
Those you've lost along the way,
Since last December.
- David Darnell Williamson


MORE READER ENTRIES
Christmas Eve has come
Santa Claus is near
Happiness and cheer.
— Clayton Pfeifer
Tonight is silent
All is calm and all is bright
And dreaming in peace
— Clayton Pfeifer
The sweet silver Bells
For now that Christmas is here
Have a nice Christmas
— Clayton Pfeifer
Bells ringing throughout
A sleigh upon the rooftop
Santa comes to town.
— Allie Straub
Turn your music down
Let the children sing and shout
That's the Christmas cheer
— Hunter Shawley and Robyn Flummerfelt
Here comes Santa Claus
Bringing presents to the town
Right down Santa's lane
— Kasey Garzillo
Holiday Spirit
On this joyous occasion
Peace on earth to all
— Betty Norwood
Stockings by the fire
Presents underneath the tree
It is Christmas eve
— Lindsey Pratte
Cookies and candy
Right to the waist fly, silent —
"Morning after" comes
— A. Reed
New dog for Christmas ...
So where's the pooper scooper?
Where's the new "wet vac"?!
— A. Reed
A yuletide prayer
God, free my heart from anger
So I may see truth
— John Cutler
Softening dark days,
Decorated green tree wakes
Hope of future light.
— G. Richardson
Snowmen are frosty!
We can build them in the snow!
Snowmen are funny!
— Alexcis Estelle
Soft snow upon hills
And the snowman comes to play
Santa comes to town
— Raiyan Haq
Reindeer on the roof
Santa climbs down the chimney
Presents are waiting
— Payton Gannaway
Thrashing down the stairs!
On a snowy Christmas morning.
Shrieks of happiness!
— Noah Gold
Snowboarding down hills,
A thrill of intensity
Whippy! What a blast!
— Landon Prideaux
Jack Frost haunts us now
Jack FROST IS MAKING A Frost
Jack is making snow
— Kaitie Jones
Santa is the best
Santa has a big Tummy
Santa threw something
— Justin Holloway
Christmas Eve is now
Santa comes down the chimney
Eats all the cookies
— Ella Sullivan
Snowflakes in the air
The joy of winter feels good
Everywhere is cold
— Denver Jones
Ring, ring, Ding. Aling
I can hear the bells ringing
From the great north pole
— Chandler Drewel
You can play in snow
Its fun to play in the snow
Snow is freezing ice
— Adam Guerich
We look at the tree
Full of pretty lights that blink
While it snows outside
— Morgan Lubaczewski
Children in their beds
Snowflakes dancing in the air
Sleigh bells on the roof
— Madeline Nachtigal
White layers of snow
Covering most everything
Wraps tree head to toe
— Reese Randall
Winter is supreme
The snow is falling quickly
Nice to be inside
— Jake Stegall
I hear bells chiming
Crystal-white snowflakes dancing
It must be Christmas
— Teri Huslig
Rushing down the hill.
Looking out for trees and boulders
Sledding is so fun.
— Kyle Taylor
It's so cold outside
Time to get out winter coats.
Brrrrr ... winter is here!
— Kyle Taylor
Sledding is so fun
Riding down really big hills
Flying through the air.
— Camdyn Coons
The colorful tree
Has under it gifts galore!
Santa was here.
— Shelbie Corwine
The angels have come
To say to the little shepherd boy
That Jesus was born.
— Shelbie Corwine
In the fireplace
The burning logs were keeping
The cozy house warm.
— Shelbie Corwine
Christmastime is fun.
Hanging out with family
Enjoying good times.
— Gage Leckner
Sledding is awesome.
Sliding down enormous hills
Bam! We hit a bump.
— Gage Leckner
Gingerbread baking
while carolers sing their songs.
It's time for Christmas.
— Lilia Bubeck
It is getting cold.
Wind is howling through the trees.
Snow is falling down.
— Caylin Buckley
The snowflakes are here.
They are twirling like dancers.
Wintertime is near.
— Elida Flores
Thanks to Christmas whims,
Many figures are less trim.
Don't forget the gym!
— Peter Tormala
Think of those in need,
Jesus was opposed to greed,
"... you do unto me."
— Peter Tormala
In giving good gifts,
Exercise great care and thrift;
Give a frugal lift.
— Peter Tormala
The holiday lights,
Red, blue, yellow, green and white
Beautify the night.
— Peter Tormala
Christmas holidays
Happy Hanaka et al
Wholly holy days
— Timothy Donohue
May God's love abide,
With the people who know him,
"To run the good race."
— David Darnell Williamson
Love's lucidity,
Is the hallmark of being
"Crystalliferous!"
— David Darnell Williamson
Footsteps in light snow
Joyous star runs before us
Who will tend our flocks?
— Charles K. Hoag
Church bells distant sound
Sleds send laughter gliding down
See that guy in red?
— Charles K. Hoag
When decorating
The tree, "Charlie Brown Christmas"
Is the best CD
— Althea Schnacke
Santa only comes
When you are asleep so don't
Install "The Clapper"
— Althea Schnacke
My cat stares at the
Christmas tree looking for an
Ornament to eat
— Althea Schnacke
Just remember that
A white Christmas can also
Mean a foggy day
— Althea Schnacke

Today, the first snow
White, flurry, dancing snowflakes
Melting on the ground
— Christina Im
Cold snowman standing
Frosty snowy and frigid
Moving all around
— Christina Im
Christmas time is here
Family happy singing
Family is here
— Christina Im
Dancing and prancing
People singing all around
Beautiful Christmas
— Christina Im
A star in the East,
Wise men, shepherds, and angels —
The Christ child is born!
— Jane Tedder
Colorful snowflakes
Snowflakes peacefully falling
Whispering right now
— Christina Im

Twinkle starry night
Crisp, cool air sparkles with light
Fill my heart with peace
— Michelle Parmley
Shopping list in hand
Searching for the perfect gift
One more week to go
— Michelle Parmley
Twirling and twisting,
Snowflakes dancing around us,
Little magic flakes.
— Ciara Farmer
Coming from above
Dancing snow flakes everywhere
Yay no school today!
— Sydney Sirimongkhon-Dyck
You see a white flake
Floating down to planet Earth.
Now winter is here.
— Taylor Wilmarth
In the wintry woods
An evergreen hides in snow.
That's the one I want.
— Kyleigh Marsh
The town is lit up
Like a sparkly wonderland.
It looks so pretty.
— Ashtyn Rottinghaus
Snowflakes glide softly
Covering Earth like a blanket
God's white spectacle.
— Joyce Lawyer
I sit by the fire
My blanket wrapped around me
I'm warm and cozy.
— Lilia Bubeck
Snow covers the cars.
Roads are blocked out by the snow.
Hooray! A snow day!
— Cheyanne Vertin
Snowflakes drift softly,
Dancing bright in candle glow -
God's splendor, shining!
— Annie Reed
Bethlehem's far past
Brought forth Christ's Light, still shining;
His wondrous love reigns!
— Annie Reed
Walking across ice,
Winter soars in clouds of breath,
Merrily freezing.
— Annie Reed
Mugs of hot cocoa,
Firelight flickering brightly,
Memories gather.
— Annie Reed
Ice skate rip smoothly
All along the pond's expanse —
Crisp cold speed unleashed!
— Annie Reed
With stealth she crept forth —
A gift she left in secret —
Anonymous love.
— Annie Reed
Flames flicker through gloom.
Loki lies curled upon hearth.
Hark! Silence on earth.
— Lucy Price
Running with my dog
On ice. feet and husky's paws
Slip and skid and slide
— Brian Daldorph
Bird bird bird bird bird
Wirewirewirewirewirewirewire
KawKawKawKawKaw
— Brian Daldorph
Cold blustery wind
Swinging to and fro, to-fro
On the empty swing
— Brian Daldorph
Half-drunk this cold night
I take my dog for a walk
To the moon and back
— Brian Daldorph
Shivering, whipping
You are wonderful and cold.
Flying through the Earth.
— Sam Six
Snow is freezing,
Just like ice, very cold snow.
So fun to play in.
— Taylor Royal
When I went outside,
The white snowflakes were falling.
It was a cold day.
— Timothy Vongphachanh
A cold snowy day,
I sit by the fireplace.
Beautiful winter.
— Mary Carr
Snowflakes in the night,
Fall softly through the darkness.
The winter has come.
— Dorian Vance
Snowflakes in winter
Falling lightly to the ground.
All different shapes.
— Elisa Trujillo
Everything is white.
The trees, the ground, everything.
I didn't hear a sound.
— Mitko Karayozov
Winter land is here.
Snow is sparkling all day.
Pretty winter land.
— Nika Cha
Snow falling gently
Snowmen dancing around
Warm by the fireplace.
— Kami Morris
The snowflake sinks then,
Melts in the snow of blankets.
It is wonderful.
— Justin Truong
Winter is now here.
Now it's time to have great fun.
Winter comes and goes.
— Brady Talkington
Snow, snowy snowflakes
Falling gently to the ground
On an icy day.
— Gabi Paez
It's always snowing,
Like stormy snow in the winds.
Snow is like diamonds.
— Armando Gaeta
The clock struck midnight,
The snow is really puffy.
The crystal snowflakes.
— Julia Wiest
Winter wonderland
Winter wonderland is here.
Winter is very cold.
— Lwin Mateo-Lopez
Winter days are here.
Snow dancing all around me.
Snowflakes are sparkling.
— Jalene Perez
Slowly snow will fall,
Peacefully to the green grass.
White snow falls gently.
— Ryan Eldrigdge
The snow is so soft.
I will build a snowman now.
I will use buttons.
— Billy Phiavilayvong
Playing in the snow
We're having a snowball fight
We go in the house.
— Domontay Jones
Sledding on steep slopes
Sliding on your sled downhill
Laughing, giggling kids.
— Toshita Barve
Snowflakes in the sky
It's a winter wonderland
It is beautiful
— Menna Ibrahim
Snowflakes are pretty
Dancing little frozen ice
Falling from the sky
— Angela Oliver
I can't bear to stare
Lights tingling everywhere
Everyone is there.
— Isabel Hardy
Candy canes are sweet
Candy canes are white and red
Candy canes are hard.
— Maya Herrera
A thump on the roof
Santa is on the house now
He is coming down.
— Preston Allen-Hernandez
Snow is beautiful
It is whiter than snow white
Makes the world pretty.
— Joachim Case
Jingle, jingle bells
Look outside it is snowing
Jingle all the way.
—Arthur Nammychai
Very pretty sight
Twinkling and glistening at night
Diamonds in the sky.
—Jessica McClanahan
Ho ho ho ho ho
Santa is on the rooftop
Looking for cookies.
— E'Lease Stafford
Pack snow into place
Scuplt the terrace with great ease
Have a snowball fight.
— Zach Comstock
Chocolate chip yum yum
Sugar cookie sprinkles
Snicker doodles yum.
— Maia Tilly
Minty red and white
Sweet and sometimes sour candy
And always yummy.
— Brisa Andrade
Carols heard on high
Then the holy, silent night
Pause for reflection
— Karen Healy
Ring in a New Year
The start of a new decade
Where has the time gone.
— Marge Etzig
The mail comes with cards
Greetings from those far and near
Sending best wishes
— Marge Etzig
Glitter, tinsel, lights
Hypnotize the young child. "Mom,
How many more days?"
— Susan Engle
Snow as bright as jewels
Glistening in the sunlight
Very beautiful
— Jaja Wang
Ebeneezer Scrooge
A gravestone with your name
Celebrate the Light!
— Ray Finch
A song was once sung
"Peace on earth goodwill to men"
Let's sing it again
— Myrliss Hershey
Santa visit me
A poor child in tatters pled
Who will hear the plea?
— Myrliss Hershey
A lonely heart's club
Seeking Christmas cheer this year
Welcomes happy folk
— Myrliss Hershey
Crusted with Icing,
Gumdrops, Peppermint Patties
A Snappy Delight
— Meixi Wang
Hurry scurry time
Mom invaluable now
Preparing the chow
— Ginny Kubota
The star shown so bright
Many say it was the night
That Heaven touched earth.
— Charlotte Burke
My favorite season,
glittering lights and presents,
Christmas is the best
— Sarah Showalter
Run, slam down our sleds!
Younglings, winters long ago.
Try it now ... no, no!
— Donald Moss

SUBMIT YOUR HAIKUS IN THE COMMENT SPACE BELOW!