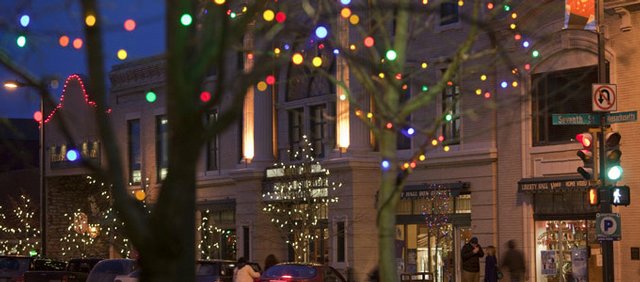 Sunday, December 20, 2009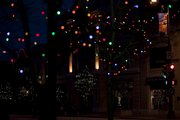 Christmas light displays attract a lot of attention and are a popular subject for photographers. Whether you're headed to the Plaza in Kansas City or just around your neighborhood, here are some tips on capturing the colorful displays.
Despite what you might think, the best time to photograph ornamental lights is not after dark. The ideal time is around twilight when there is a nice balance between natural light and the colorful illumination of the bulbs. A photograph taken past that point will reveal only the light bulbs and the outline of the object from which the lights hang. Photographing lights before total dark provides more detail and context to the scene and can be just as colorful. The only disadvantage to pursuing light displays in this manner is that your window of opportunity for gathering images will be much shorter. Here's a preparation list to help get you started:
Determine the approximate time for sunset and then plan on being at your display of choice near that time.
Put your camera on a tripod or a steady support and frame up your subject. A low angle, to include sky in the background, will show off lights better.
Turn off your flash.
Most Christmas lights are tungsten balanced, so change your white balance setting to "tungsten." If you don't have that option, don't fret - auto white balance will work fine.
I prefer using ISOs no higher than 400. For finer resolution photos try 200 ISO.
As the sky blue of twilight begins to darken take some test shots. You can use automatic exposure or try manual settings and bracket your shots. Exposures may range from 1/30th a second to a full second at apertures between f4.0 and f5.6. Experiment and then review your shots until you determine what you like.
Wear a coat and gloves. Because your mom says so.