Thursday, December 24, 2009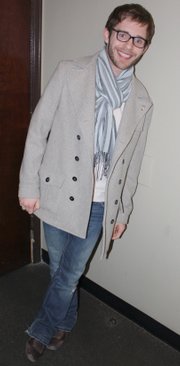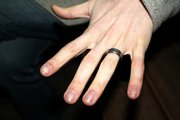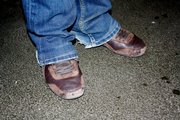 Ryan Campbell
Age: 23.
Sign: Scorpio.
Time in Lawrence: 4.5 years.
Occupation: Student in Art History and Communications. I'm going to grad school at St. John's at Annapolis to become a Western Civ professor.
What were you doing when scouted: Studying for finals and drinking a lambic at the Pig.
How would you describe your style: Slutty prep.
Who are your fashion influences: James Dean, my wife Sarah and Alexander McQueen.
What are your favorite fashion trends: I have finally joined the plaid craze. Also, men in boots and big plastic glasses.
What are your least favorite fashion trends: Ugg boots. Ugg is short for ugly. Also, sweatpants in public. Same goes for slippers. Mullets are sometimes okay, but for the most part should be forgotten.
What would you like to see more of in Lawrence: Local businesses. I live across the street from Noodles & Company, and it makes me nervous. After Blue Heron, the Palace and Round Corner closed down, I'm worried for local businesses in downtown Lawrence.
What would you like to see less of in Lawrence: Suburban growth. I generally avoid West Lawrence. It's too similar to my Johnson County upbringing for my taste. Also, the new hotel on campus is hideous.
Favorite Places in Lawrence: Checkers. I went there in the middle of the night once and saw a woman shopping with no pants. It was great. Also, the Dusty Bookshelf, the Lawrence Public Library, the Pig and La Prima Tazza.
Who cuts your hair: Sarah Casto at Trio. She's an incredible stylist, and I've sent many friends to go see her.
People say I look like: Dennis from "It's Always Sunny in Philadelphia."
Tell us a secret: I had Barbies when I was a kid.
What is your favorite thing about Christmas time: We have a longstanding tradition in my family of hiding presents on Christmas Eve. My father writes cryptic poems about where our gifts are hidden.
Coat: H&M;, purchased three years ago for $165.
Sweater: Guess, purchased four years ago for $50.
Scarf: Purchased from a street merchant in Italy eighteen months ago for 5 euros.
Jeans: The Buckle, purchased one year ago for $70.
Glasses: Calvin Klein, purchased at Crandon & Crandon last June.
Shoes: Diesel, purchased at Shoe Mania in NYC two months ago for $105.
Wedding ring: Purchased at Third Planet two years ago for $10.
Tattoo: Joe's, two years ago for $50.
More like this story on Lawrence.com