Originally published January 9, 2009 at 4:09 p.m., updated January 9, 2009 at 4:09 p.m.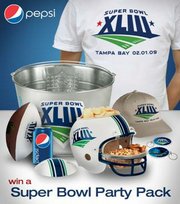 As the video games editor on Lawrence.com, I get a variety of emails from PR reps from various game companies. What I usually don't get is emails from Pepsi reps offering giveaways for our readers. Not sure what the Super Bowl/video game connection is, but I've never been opposed to giving away some free goodies.
The winner will receive:
• 1 football
• 1 beverage pail
• 1 snack helmet
• 2 key chains
• 2 hats
• 2 t-shirts
• 5 Pepsi 24 pack coupons
• 5 Frito Lay coupons
In an effort to tie this into videogames somewhat, I'll give the prize away to a reader that can correctly name this classic NES football game: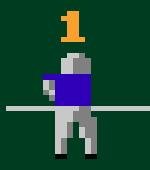 Email your answer to gamertrivia@gmail.com, and I'll pick a winner from the correct entries on Monday.
MONDAY UPDATE:
We have a winner, and it's Lawrence's own Chris Hoffman. He had the correct answer (John Elway's Quarterback), but also regaled us with a story of a drunken bout involving Super Mario Kart. Your Super Bowl Prize Pack is on the way.