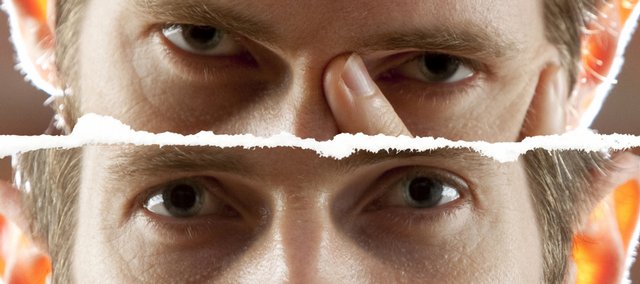 Past Event
Saturday, July 11, 2009, 6 p.m. to 9 p.m.
Wonder Fair: Art Gallery & How!, 803 Mass. St., Lawrence
All ages / Free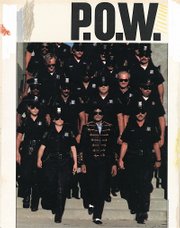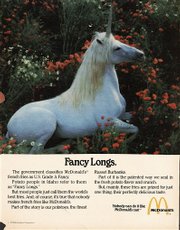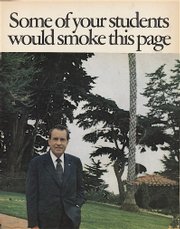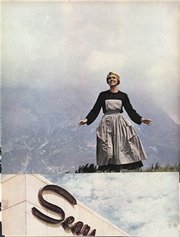 Zach Hangauer has developed a reputation in Lawrence as an artist with deep ties to the music scene.
His work is frequently showcased in the concert fliers that adorn the walls and windows of downtown. He is the owner of Range Life Records, a label dedicated to releasing music by Lawrence performers. And his three other Hangauer brothers form the nucleus of the popular Lawrence act Fourth of July as well as perform in a half-dozen other working bands among them.
So it's no wonder that Hangauer employs a certain musical approach to his latest art project.
"There's all this raw material around us, which I take and rearrange," Hangauer says of his collage efforts.
"I feel like I'm theoretically tying that in to remixing records in the hip-hop sense — like where you're going back and taking old records from the '60s and '70s, then building new songs out of them."
Hangauer will display these sonic-styled talents in "Zaguar Collages," a solo show that opens Saturday at Wonder Fair.
His source material is largely pulled from magazines that span the late 1950s through the mid-'80s, such as Life, Look, Playboy and Saturday Evening Post. Hangauer uses a cut-and-paste technique to "take an image or piece of text out of context and put them into a new context."
"Image-makers more so than music-makers have been open to this type of art — think of what Andy Warhol was doing with re-using imagery," he says, also citing notables such as Robert Rauschenberg and Jasper Johns.
Since fair-use doctrines on magazines span 30 years, he doesn't have to contend with copyright concerns.
He says, "When something is done with artistic intention, there's a little more of a green light given to it."
Rip it up
"Zach is taking the experiences he's seen, ripping them up and putting them out there," says Eric Dobbins, owner of Wonder Fair.
"I think it's definitely breaking new ground down here. I hope it inspires and encourages other folks around town to take a different direction with the idea of showing work."
Hangauer says much of the project's allure comes from the source material itself. There's a frozen-in-time quality that moves it beyond mere thrift-store kitsch.
"These were originally meant to be toss-away imagery," the 32-year-old artist explains. "The fact that people collect magazines like these, which ended up in so many people's basements and attics, they might have connected with the history or beauty of the imagery."
Some standout examples featured in "Zaguar Collages" (none of which are titled) are also quite timely. One depicts Michael Jackson flanked by a phalanx of police officers. Above the image is the headline "P.O.W."
"This was definitely done before Michael Jackson died," he says. "I wound up with what I thought was an interesting charged narrative pairing him with that P.O.W. text from a Vietnam-era magazine. It's got a little 'with us or against us' question. Are the cops escorting him because he's a criminal? Or is it that he needs that type of security because he's in a 'sense a prisoner' of war by being so famous?"
Another of Hangauer's favorites splices Julie Andrews in her "Sound of Music" guise with an ad for Sears.
"They share a tonal similarity between the sky, the print, the whites and the blues," he says. "I like it because it conflates the Sears and 'Sound of Music' advertisement. It's almost like she's the suburban mother with flights of fancy, but what she's dreaming about is Sears."
Elbows and aesthetics
An Overland Park native and graduate of Blue Valley North High School, Hangauer is the oldest of five siblings, most of whom have made their way to Lawrence.
Hangauer spent four years living in Los Angeles before he moved back to Lawrence in 2005 to start Range Life. Despite his affiliations with music and collage, he continues to make his primary living in the culinary arts as an employee at Krause Dining.
He's not planning on quitting his day job after "Zaguar Collages," either.
"We decided they wouldn't be for sale," Hangauer says of the 60-plus pieces at the show. "But to make an art object out of it, we printed a 100-copy limited edition magazine that will be for sale at the show. I like that it's putting these back into their original context as a magazine."
Hangauer says he's still struggling with how to organize the material, since so many disparate themes are touched upon.
"There's a mixed bag between things that are political and are meant to throw elbows, and others that are more just working with aesthetics," he says. "They run the gamut from being a statement to being just pure pleasures."