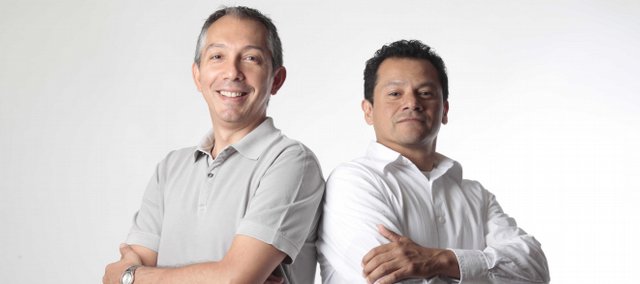 Past Event
Thursday, June 25, 2009, 7:30 p.m.
Liberty Hall Cinema, 644 Massachussets Street, Lawrence
All ages / Free
The phrase "Spanish art music" is not exactly the easiest concept to market in the Midwest.
That's the challenge faced by Genaro Méndez when trying to explain the crux of this style of music that he so admires.
"When you say 'Spanish music,' people automatically think of just Spain. This is not that. This is classical music from Latin America and Spain," says Méndez, a voice professor at Kansas University.
"It's not simply Spanish music, it's music that is Spanish-language based."
That music will be on full display during the inaugural Festival Internacional de Música Española y Latinoamericana (FIMEL) — or in English, the International Festival of Spanish and Latin American Music.
"That's why on the poster you'll see no bulls, no mariachi, no hats, no maracas, no dancing. All you see is art. It's about the art form," says Méndez, founder and organizer of the event.
The festival represents a rather bold undertaking, gathering musicians from all over the world for a 10-day stretch that combines concerts and cultural education. Lawrence is the host city for the event, but live performances in Paola and Overland Park also are part of the venture. Best of all, the concerts don't cost audiences a thing.
"One of the reasons we wanted to do it free was to take the music to the public, the minority population and the underserved," Méndez says. "For us it's not only a musical exchange, but it's a cultural exchange between the artists and public."
FIMEL is bringing in six internationally renowned musicians, none of whom have ever traveled to Kansas before. Most notable is singer Teresa Berganza, who will serve as the first guest artist and master teacher. Arguably the finest Rossini mezzo-soprano of the modern era, Berganza has appeared on more than 80 classical recordings and in nine feature films. This marks the first time she has ever taught a class in the United States.
Although KU is not directly sponsoring the event, there is a large give-and-take element between students and these professionals. During the 10-day gathering, students will start every morning with tango and flamenco dance classes. This will lead to individual workshops, then to master classes with Berganza.
Eight of these KU student performers — Olivia Betzen, Damián del Castillo, Alejandro González del Cerro, Katie Bieber, Ixtaso Moriones, Holly Wrensch, Nathan Salazar and Yara Gutkin — are being invited to join the masters onstage during the concerts.
Dramatic genres
"One of my real aims in life is to make people discover that Spanish music is not just dancing," says Julio Alexis Muñoz, one of the guest artists.
Muñoz, a professor of vocal repertoire at the Escuela Superior de Canto in Madrid, Spain, is a leading expert in Spanish art song and has performed extensively with Berganza.
"When I first met Genaro in Madrid, which was five years ago, I realized he was going to be an important person here in the United States to deliver this goal of showing (a different side) of Spanish music," Muñoz says. "I'm so happy finally that he could put his energy into the FIMEL festival."
The FIMEL organizers have broken down the musical lineup into three distinct categories: Spanish art music, Latin American art music and zarzuela.
While the latter may be unfamiliar to Western audiences, it's defined as a Spanish dramatic genre that alternates between spoken and sung scenes. The songs incorporate both opera and pop music.
"Zarzuela is one of the most popular versions of operetta in Spain," Muñoz explains. "Plácido Domingo is really making a big deal now with his zarzuela."
Muñoz, who was born in the Canary Islands (off the coast of Africa), emphasizes the style is starting to gain popularity in the states.
He says, "I was giving a master class in Old Dominion University (in Virginia). And in this small village there was a zarzuela festival happening."
On the road
Thursday's FIMEL concert in Lawrence marks the rare chance to see classical music of any kind being performed at Liberty Hall. According to Rob Fitzgerald, event and technical manager at Liberty Hall, this is likely the first time the style has been performed on the venue's stage by international artists since the hall was reopened in 1986.
"I've always wanted to present something at Liberty Hall," Méndez says. "As an artist, you stand on stage and it looks like an old-school theater like you see in European houses."
If FIMEL goes according to plan, Méndez hopes to bring the festival to other houses around the world.
"The idea is to rotate it. One year in Lawrence; the next in Spain; the next Argentina. But I like Lawrence being the primary location, with the idea of bringing people to the center of the United States," says the Nevada native, who's lived in Lawrence since 2001.
He is also entertaining the idea of mounting a "traveling road show" that would put masters and students on a tour throughout the country in hopes of spreading the word about Spanish art music, zarzuela and more.
Méndez says, "In our current world times, it's important for people to see that others from all over the world are coming together to promote art."