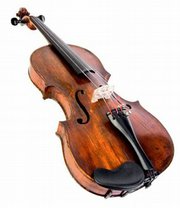 In response to KU's loss to Baylor this week—and referencing upset losses to Bucknell in 2005 and Bradley in 2006—the Kansas Senate on Thursday adopted a resolution that says the Kansas University men's basketball team should no longer play teams that start with the letter "B" in March.*...The rest of the Senate's schedule for Thursday was as follows:
Oversight Committee Thurs., 3/12 10:30 a.m. Debate on "Watchmen" film adaptation, especially how they left out the space squid and totally ruined the ending.
Education Committee Thurs., 3/12 10:00 a.m. Acquisition of cappuccino machine for Senate break room: The fierce urgency of now.
Budget Committee Thurs., 3/12 10:30 a.m. Who's going to pitch in for a stripper at Sebelius' going away party?
Commerce Committee Thurs., 3/12 11:00 a.m. Solving massive economic crisis and preventing Kansas families from losing everything. (Move to postpone until tomorrow)
Today's Senate schedule, originally devoted to ensuring the government does not shut down, was cleared for repeated viewing of this:
*...based on actual news
More like this story on Lawrence.com