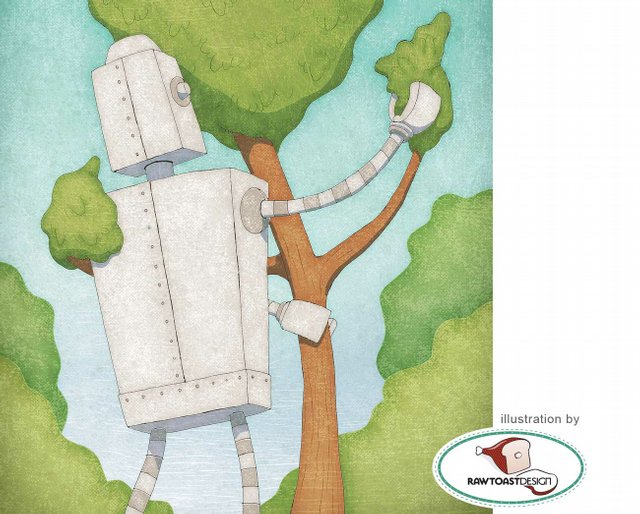 Have you ever seen a brainbow?
They look like this:
Last semester Bonnie Croisant, a 22-year-old KU senior in textile design, was making an embroidery depicting cells. "I like translating into embroidery things that are totally unrelated to embroidery," she explains.
She had not seen a brainbow. Her boyfriend, who studies genetics, asked her, "Have you ever seen the pictures of the brainbows?" She told him she hadn't. He showed her the pictures.
The brainbow was introduced to the world in November 2007 when a group of Harvard scientists published a study in the journal Nature announcing that they had injected fluorescent proteins into the brains of mice, illuminating individual neurons in about 90 different colors and greatly advancing the way scientists can see, and study, the brain. 

More importantly, the images were beautiful.
"I was really fascinated that they could come up with these images that are so spectacular, but they're completely from a natural subject," Croisant says.
(Flow-Disrupting Bonus Fact Interjection: Croisant is not the only one who's artistically fascinated with Brainbows. There's also a Kansas City band called Brainbow that's lit through town a few times.)
Oh, the tangled web weaved by technology and nature.
Croisant's three "Brainbow" embroideries on felt were among works by 15 KU artists selected for a rare student exhibit curated by the Spencer Museum of Art, "Technology / Nature," at the Student Union Activities Gallery in the Kansas Union.
True to the expansive theme, the exhibit brings together a mishmash of mediums from artists found in all corners of the School of Fine Art and elsewhere on campus:
Pictures of a "family" of frozen vegetable oil bottles on vacation in front of the billowing smoke of the coal-fired power plant north of town,
A baby sculpted from trash found around campus,
Paintings and drawings of cows wearing red tags,
Buddy Holly's plane crash,
An African medicine man...

There's also KU film senior Jon Tenholder's video installation called "Green/Magenta." In it, dancers dance—some green, some, uh, magenta—while images of their movements project on the wall behind them.
The image is repeated in spirals on the wall, each successive image delayed from the last, and as the dancers dance they're watching the wall, conscious of the ripple effect created by each of their movements. He describes the cyclorama video as literally a "dance between nature and technology."
For Shannon Sullivan, a senior in art, the hazy lines separating nature and industry, city and country, steel and dirt, all play into her work. She grew up in Fairway, Kansas, in the heart of the KC metro, before moving with her family to Ottawa.
In Ottawa she found that small-town life wasn't quite as pastoral as one might have thought.
"Now that so much of where we go is so developed, it becomes hard to feel like you're connecting with nature," she says. "Even when you go to a park, you're surrounded by buildings. In a way, I wanted to invent my own nature, since I felt like no matter where I went, even in the midst of a ho-hum small town, I couldn't get away from that urban environment that I grew up in."
In her piece, the ominously entitled "Retaliation," a sprawling, ugly lump of galvanized steel and wire mash has sprouted out of the canvas like a tree. The metal visually dominates the canvas, drawing attention away from the beige space left empty except for wire mesh poking through here and there.
The student show is one of a loosely tied series of three spring exhibits curated by the Spencer on themes of nature and technology.
There's also the "Climate Change at the Poles" exhibit, currently up at the Spencer. For it the museum commissioned Chicago artist Terry Evans to create works inspired by the research of KU's Center for Remote Sensing of Ice Sheets. That KU group has gained much attention in the last couple of years in light of global warming.
Later in May, the Spencer will bring renowned North Carolina artist Patrick Dougherty to campus for three weeks to construct what will be a giant, eye-catching (and, judging from his other works, totally rad) sculpture entirely out of woven branches and sticks, filling up a couple of the trees and much of the lawn by Spooner Hall.
Dougherty has been perfecting his style of work for some three decades, and has it down to the point where he doesn't use any of binding at all to hold up his sometimes building-sized sculptures.
Although he's been doing this long before the recent incarnation of the green movement exploded, he says it's a good time to be an artist working with an entirely natural medium.
"This material is the material (viewers) know, and it rings a lot of bells. They have a lot of associations with it," he says.
"They might imagine times when they were a child playing in the woods or an indigenous tribe that they've seen in a magazine, a bird's nest in their yard. There's a lot of personal connections with the material."
When the medium is purely natural, like Dougherty's, it conjures a deep-rooted "need to be just a creature and go look at the sky without really being that self-conscious," he says.
"It's a general feeling about the importance of gardens to people, the importance of the natural world to people, how crucial it is to us as a creature."
When you add technology to the mix, as in the student exhibit, you can get a personal connection too, but it's a bit less instinctual and more a product of both the primitive mind and the scientific one.
Call it the Brainbow Effect.