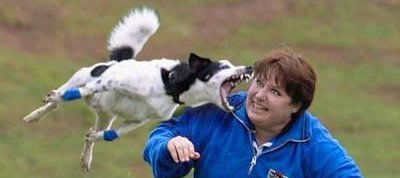 It was senior picture day at my high school.
My enormous class (500-plus) was gathered in front of the school's lobby entrance, decked in our semi-dress clothes and ready to don fake smiles.
Unbeknownst to most, my buddy Jeff Drake — a junior — had cut class and joined this assembly. His covert objective was to sneak into our senior picture.
Everything was going according to plan. Then suddenly, one of the jarheaded jock types — who never cared much for Jeff — spotted the interloper. He began motioning and shouting as if there were a shark in a swimming pool.
Our rather good-natured principal chuckled, pointed at Jeff and gave him the heave-ho signal. Thus Drake was removed and sent back to class without further incident.
What I didn't understand was how the jock dude (whose name I can't recall) couldn't see the humor in intentionally sullying something as sacrosanct as a class picture.
He's probably no fan of the Internet now either, given the sheer abundance of Web sites popping up that take pleasure in the photo misfortunes of others.
Two in particular really exploit this trend. This is Photobomb invites users to submit pictures in which a perfectly normal pose is interrupted by an unforeseen visitor. Thus the term "photobombed."
The most common entries involve vacation photos (and occasional videos) featuring friends and family. Yet there's always that one stranger in the background who is making a nasty face or giving an inappropriate hand gesture — or in the foreground walking in front of the camera.
Funny? Sure. But there are also some doozies that go far beyond the devil-horns-behind-the-head gag.
One such snap is during an apparent whale watching expedition that captures the humpback in mid-dive, only to be spoiled by the sight of a fellow passenger vomiting off the starboard side.
Even better is Spoiled Photos.
Same concept, but with a better crop of entries — owing in part to the fact viewers must rate the submitted photos. If they don't get a high enough score, then they're removed.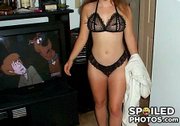 Some of these are true classics, such as a supposed-to-be-sexy pic of a babe revealing her new black lingerie in the bedroom. Except she's standing next to a television set, the screen filled with Scooby-Doo and Shaggy's faces staring right at her in utter fear.
Zoinks indeed!
Animals factor more heavily into this site — especially beasts that are humping in the background of a shot. So do those amusement park-generated shots of folks on roller coasters who seem to NOT be having such a good time.
Unwanted nudity also punctuates many of the photos. Note: If you take the whole family to a European beach, try not to pose them in eyeshot of a reclining, pants-less old man.
Incidentally, there's a terrific picture on Spoiled Photos of a class picture gone awry. From the wide angle, you can see a contingent of folks on the building's roof dumping large buckets of water. The photo is snapped a second before the liquid drenches the smiling subjects.
Looks like something Drake might have organized.
— Entertainment editor Jon Niccum explores facets of pop culture that have established a unique niche on the Internet. He can be reached at 832-7178.