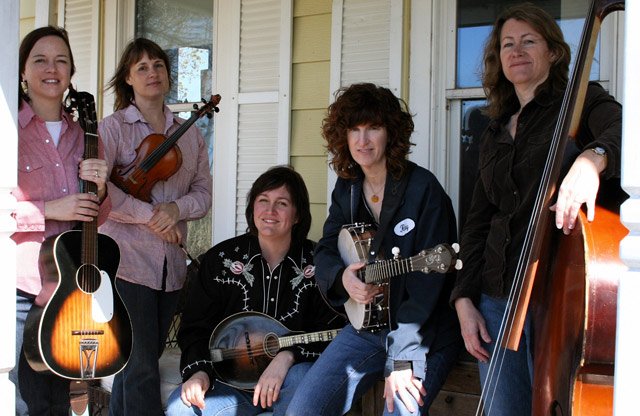 Sunday, September 20, 2009
Judging by their song content, you wouldn't want to let the women of MAW anywhere near your kids, husbands, or liquor cabinet. The local old-timey quintet sings about drug abuse, adultery, murder, hoboing, opium-smoking, Sterno-drinking, sticking their fingers in babies' eyes, and other unsavory things on their long-in-the-works debut album "Advice for the Young and Foolish."
Podcast episode
Judging by their song content, you wouldn't want to let the women of MAW anywhere near your kids, husbands, or liquor cabinet. The local old-timey quintet sings about drug abuse, adultery, murder, hoboing, Sterno-drinking, sticking their fingers in babies' eyes, and other unsavory things on their long-in-the-works debut album "Advice ...
In addition to writing their own songs, MAW mines the vaults of traditional music for fan favorites like "Cluck Old Hen." Some of the members hardly knew more than three chords when they started the band three years ago, but they've developed into a slick-pickin' quintet in the tradition of the Carter Family.
MAW teamsters Kit Cole, Katie Conrad, Tracy Floreani, and Julie Schwarting (minus banjo picker Jeanie Wells) stopped by out podcast studio to dispense some advice and have a giggle party.
They'll celebrate the release of "Advice for the Young and Foolish" Friday at Love Garden.