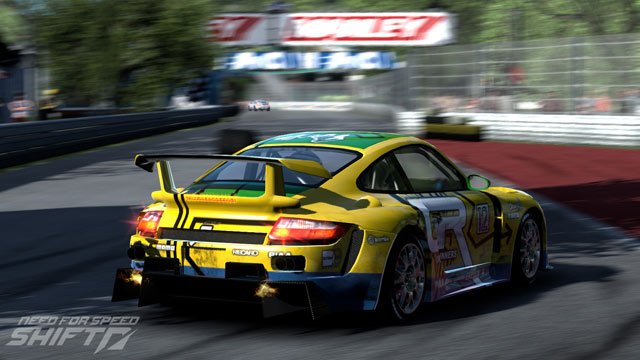 Wednesday, September 23, 2009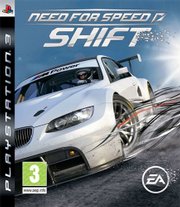 Need for Speed: Shift represents a substantial departure from previous titles in the series. The popularity of street racing games has been falling, so with this release the focus has shifted away from the series' arcade roots in favor of racing simulation. The result is an above average game for experienced virtual drivers, but just accessible enough for those looking to break into the genre.
As with most racing sims, there is little story to be had. You are a nameless, faceless wheel jockey trying to make your name in a fictitious global racing league. Your primary function is to pick a car and win races, which provides you with the funds necessary to upgrade your current ride and purchase additional vehicles to fill your garage. The selection is more limited than Shift's competitors, the variety provides a more-than-adequate number of options to suit your racing needs, from your everyday Nissans and Scions to vehicles rarely seen outside of a Cribs marathon.
The standard racing controls, while slightly more forgiving than in Gran Turismo or Project Gotham Racing, will be a challenge for those new to racing sims. Your first race helps you decide the degree of difficulty of both the controls and the competitors, but the initial learning curve is steep. At the outset, skillfully navigating hairpin turns is frustrating; however, learning the proper breaking and accelerating methods rewards gamers with both a white-knuckle racing experience and a sense of accomplishment. The game is not purely technical in its approach, as drivers are rewarded for both clean and dirty driving.
The race types are well executed, relaying an intense sense of speed and fierce competition. The only exceptions are drift racing and the head-to-head racing against your rivals. Although you should lose some control in drift racing, this game simply takes too much away. Also, the one-on-one races leave little room for error, which is problematic for drivers who prefer for a more "rubbing is racing" attitude.
The stock vehicles, available upgrades, and provided liveries are nearly photographic in their virtual representations. The realism is broken, however, by the limited custom paint job options and the confounding decal application system. Anything other than a basic colored paint scheme makes the cars look cartoony. Vinyl decals can be infuriating, as the rudimentary system for their application generally resulted in me avoiding them completely. The tracks, including both fictional and real-world locations, leave little to be desired. From arid deserts to crowded London streets, the level of detail is immersive and stunning. Small details like overhead aircraft, sun placement, and plant life give the locales a genuine feel.
The techno soundtrack fits with the game's aesthetic. During races, though, music is thankfully absent, leaving you to appreciate the sounds of squealing tires, revving engines, and crumpling body panels. The noises your vehicle makes are a direct reflection of the upgrades you've installed.
Online multiplayer was lag-free, but there are a limited number of racing options. In my experience, however, racing the AI-controlled players in the single-player campaign was more enjoyable. Whereas drivers in the career mode have varying levels of precision and aggression, online competitors appeared to be more concerned with turning every race into your county fair's demo derby. Given the lack of online options and the somewhat limited car selection, replay value will moderate for casual racers.
Overall, the transition in genre bodes well for the Need for Speed series. Despite a handful of short-comings, Need for Speed: Shift presents an excellent mid-point for players who enjoy arcade racers and have yet to break into the full racing simulation experience.
Graphics: 8.5
Sound: 8.5
First Play: 8.0
Replay Value: 7.0
Gameplay: 8.0
Overall: 8.0