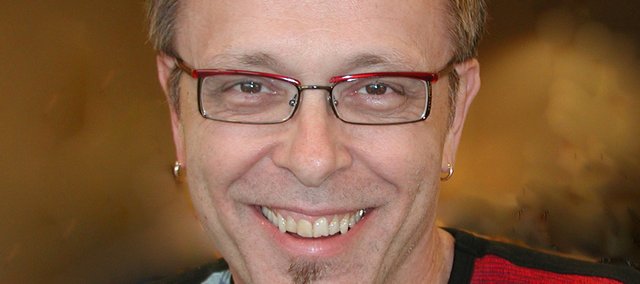 Abbie Hoffman's loud, coarse voice echoes through Allen Fieldhouse.
Kansas University Chancellor Laurence Chalmers discusses his decision to give students alternatives on how to finish the turbulent semester.
Radio dispatchers tell of fire trucks being shot at and snipers hiding in wooded areas.
A resident of Oread Avenue talks about the police (or "pigs," as he called them) barging into his house and arresting him while Lawrence was under curfew.
These sounds from the spring of 1970 have been tucked away on the shelves of KU's Kenneth Spencer Research Library since the early 1980s.
They were captured by Dennis Embry, who as a KU student took to the street with his recorder and 8 millimeter camera.
"I thought this is history and it should be recorded," Embry said from his office in Arizona last week.
Courtesy of the KU library, the hours of audio recordings Embry made are now available online at LJWorld.com.
At that time, Embry described himself as "very much a nerdish kid." But he was able to gain access to the sidelines of those chaotic events because of his active role in student government. Embry was the only undergraduate student on the university's faculty promotions and tenure committee. It was a position that put him in contact with both Chalmers and Vice Chancellor Francis Heller and that allowed him to park almost anywhere on campus.
Embry, who today is a leading social scientist specializing in violence, mental illness and drug-abuse prevention, donated the recordings to the university more than a decade later, making sure the statute of limitations had expired for those who could be incriminated.
"It's important for people to get the sense of the emotions of that time — not just the words, not just the actors, but the tone and the temper. And you can hear that during an audio recording," he said.