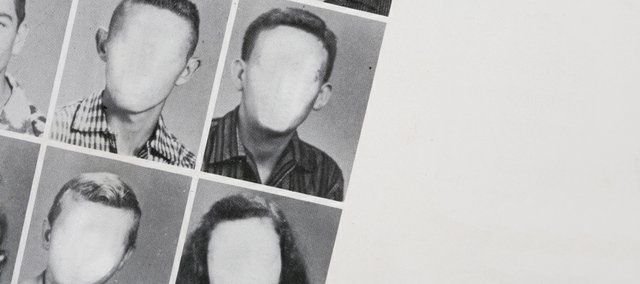 Reader poll
Yes

36%

244 votes

No

34%

232 votes

I'm not on Facebook

29%

196 votes
672 total votes.
Part of a high school reunion's allure has always been the mystery of it: Did the valedictorian finish medical school? How about the emo chick — did she ever get over her obsession with the color black? But in today's information era, where nearly everyone has a web presence on sites like Facebook or Twitter, the mystery's solved: We already know. We watch it unfold via pictures, then read the blogs.
That said, all of the shameless self-promotion made possible by Facebook inspired Evin Alcindor to attend her 10-year high school reunion last summer — well, sort of. Alcindor's reunion was advertised almost exclusively on Facebook, so she could see who was going by looking at the event page.
"My initial thought was, I already know the name of my classmates' children, where they went on their honeymoon, I've seen their pictures from the lake, why on earth would I want to see them? I'm friends with them. I already know what's going on in their lives," Alcindor says.
But as the Durango, Colo., resident who graduated from Free State High School in 2000 thought about it more and more, she selected to attend. And Facebook had some pull in that decision.
"There are quite a few people who I would love to know what was going on with who aren't on Facebook," Alcindor says. "I really, absolutely was going hoping to connect with people I hadn't connected with via Facebook."
Sadly, says Alcindor, those people didn't show.
But for others, Facebook has been an impetus pulling people to reunions — or keeping them at home — in different ways.
Wendy Wyatt Matousek, Seattle, joined Facebook exclusively to broadcast information about her high school reunion, which took place last summer.
"I was the senior class secretary for the (LHS) class of 1979, and I joined Facebook specifically for that reason," Wyatt Matousek says.
She says at least a third of the people who flocked to her reunion were Facebook folks, people invited through the site. The philosophical question remains, though, why go if you already know?
"It's not the same just reading about it as opposed to actually being physically with someone," Wyatt Matousek says.
But for Lawrence resident Adam Linville, who had his 10-year high school reunion last year, reading about it on Facebook was more than enough.
"(Facebook) has made the high school reunion delightfully obsolete," Linville says. "If I wanted to sit around drinking and feeling sorry for the decisions I'd made in the last 10 years, I could just as easily have stayed home and avoided feeling awkward about it, at least."
Alcindor says Facebook actually enhanced communication. Because she already knew a lot about her classmates from the site, she was able to bypass the basics.
"It was like, I know they got married and just had a newborn," says Alcindor, "so what else is going on?"
Facebook can be a way of galvanizing and gathering, of advertising and informing. And of fetching rides.
By using Facebook, Mark Cole, now of West Chester, Pa., was able to hitch a ride from the airport in Kansas City into Lawrence, to his reunion. An LHS graduate from the class of 1979, Cole, whose parents live in Lawrence but were out of town that weekend, made a quick post on Facebook requesting a chauffeur.
"I got four or five different offers, which was nice," Cole says.
And Jeff Flottman, also from LHS's class of 1979, says Facebook is a good venue for coaxing classmates into attending.
"I'm sure that Facebook did increase attendance," Flottman says. "People who were on the fence were able to see if any of their friends were coming and so that made it easier for them to come. It also provided a platform for those of us coming to shame people into coming."
But persuading people who lack a Facebook account is a bit harder.
"Facebook can be helpful, but if it's used as the primary source for advertising, it leaves some people behind," Alcindor says. "There were a couple hundred people (at my reunion) unaccounted for."