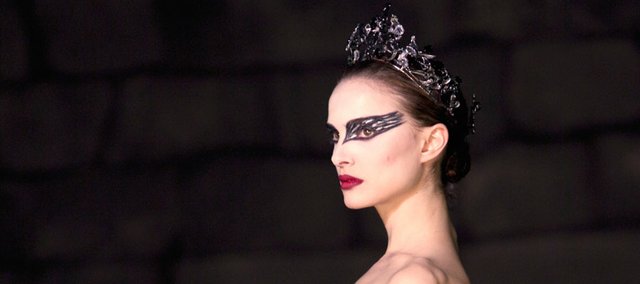 Originally published December 5, 2010 at midnight, updated December 5, 2010 at midnight
The holiday season is always big time for going to the movies. On one hand, families like ditch the eggnog, head to the multiplex and make an event out of it. At the same time, studios are trying to push out the majority of their "serious" fare for critics and Academy voters who have short memories, hoping to gain momentum leading into awards season. This winter is no exception, with a good mix of family fare, mainstream blockbuster stuff and Oscar hopefuls. Here's a look at the remaining movie slate for 2010:
Now playing
"Faster"
The wrestler formerly known as The Rock is now officially just Dwayne Johnson. It's not unusual for the bankable Disney star to be in an action movie, of course, but a violent, R-rated "gritty revenge thriller"? Well, it ain't "The Tooth Fairy." In "Faster," Johnson plays a driver, Billy Bob Thornton co-stars as a cop and Moon Bloodgood is the driver's girlfriend. What it may lack in the character development department, however, "Faster" looks to make up in the gun-toting/crazy-car-chase arena. A recent red-band trailer for the movie features a little bit of dialogue and a whole lotta people getting shot and squealing tires.
"Love and Other Drugs"
Director Edward Zwick, helmer of important Oscar dramas like "Glory," "The Last Samurai" and "Blood Diamond," takes his second stab at romantic comedy, a genre he hasn't tackled since 1986's "About Last Night." In "Love and Other Drugs," Jake Gyllenhaal plays a hard-charging pharmaceutical salesman who falls in love with a free-spirited woman (Anne Hathaway) and is forced to grow up and learn some life lessons. The nonfiction memoir it's based on, "Hard Sell: The Evolution of a Viagra Salesman," was something of an industry expose, but "Love and Other Drugs" looks a lot more like "Jerry Maguire" than "The Insider."
"Tangled"
Loosely based on the classic Brothers Grimm story "Rapunzel," this 3D computer-animated film reunites composer Alan Menken ("The Little Mermaid," "Aladdin") with Walt Disney studios. The animation style and fairy-tale setting may draw comparisons to "Shrek," but "Tangled" is actually is a full-blown Disney musical. Mandy Moore voices the Princess with magical long hair, and Zachary Levi (TV's "Chuck") voices the thief who falls in love with her. Menken's score reportedly blends medieval music with 1960s folk rock, but don't expect any trips to "Scarborough Fair."
"The Warrior's Way"
The studio synopsis of this martial-arts Western makes it sound normal enough: "An Asian warrior assassin struggles to finds peace, contentment and perhaps love in a forgotten western town on the edge of the desert." One look at the trailer, though, and it's clear we are in high-flying, fake-looking, computer-generated fantasy territory. Shot "300"-style with live actors and ultra-stylized CGI sets, "The Warrior's Way" stars Kate Bosworth, Geoffrey Rush and South Korean superstar Jang Dong-gun. Here's hoping that the term "'300'-style" doesn't ever need to be used to describe a movie again.
Friday, Dec. 10
"The Chronicles of Narnia: The Voyage of the Dawn Treader"
Despite the lackluster box office of 2008's "Prince Caspian" and Disney's decision not to distribute the third movie in "The Chronicles of Narnia" series, production on this adaptation of the C.S. Lewis fantasy book moved forward, perhaps on faith (no pun intended). Less dark and violent than its predecessor, "The Voyage of the Dawn Treader" focuses on a sea-faring adventure of the two youngest Pevensie children with their cousin and the now-King Caspian. Like most action fantasies these days, the film will be released in Digital 3D in available theaters.
"The Tourist"
A remake of a 2005 French film, "The Tourist" stars Johnny Depp as an American vacationing in Europe who crosses paths with a mysterious woman (Angelina Jolie). The two get caught up in a web of intrigue and danger, and an unlikely romance blooms. Although the movie looks like standard mystery-thriller material, the director is Florian Henckel von Donnersmarck, who helmed the stunning German 2007 Foreign Language Oscar winner "The Lives of Others." Still, "The Tourist" seems more like winter adult fare rather than it does Oscar material.
Dec. 17
"The Fighter"
Did someone say Oscars? Any time you have a true inspirational sports story and a bunch of A-list movie talent releasing a film in the month of December, you better believe it's Oscar bait. Set in working-class Lowell, Mass., in the 1980s, "The Fighter" follows Mark Wahlberg and Christian Bale as half-brothers who live hard lives and are both boxers professionally. David O. Russell, the notorious auteur of "Three Kings" and "I Heart Huckabees," is definitely turning toward more mainstream fare with this movie, so it will be interesting to see whether he can put an original stamp on "The Fighter."
"Black Swan"
Director Darren Aronofsky has called his new movie, starring Natalie Portman and Mila Kunis as rival ballet dancers in the New York City Ballet, a "companion piece" to his last film, 2008's brutal character study "The Wrestler." Huh? That confounding statement should be your first clue that "Black Swan" will not be your typical high-brow look at one of dance's most respected forms. Although it received a standing ovation at the Venice Film Festival in September, audiences were shocked that the surreal movie also included elements of horror. Regardless, Aronofsky can always be relied on to push the envelope.
"How Do You Know"
Of the five movies directed by James L. Brooks in the past 25 years, three of them have been nominated for Best Picture ("Terms of Endearment," "Broadcast News," "As Good As It Gets"). His first movie since 2004 mines similar territory, with three lives in crisis. "How Do You Know" features a romantic triangle between a former pro softball player (Reese Witherspoon), her current boyfriend and major-league pitcher (Owen Wilson) and a corporate executive who is under indictment (Paul Rudd). The kicker? Frequent Brooks collaborator Jack Nicholson is on board as Rudd's father.
"Tron: Legacy"
In 1982, the Disney movie "Tron" pioneered the concept of a computer-generated virtual reality and spawned a hugely successful video game. What it was lacking in the story department it made up for in inventive visuals. Now that computer-created worlds are a reality and CGI is an accepted Hollywood norm, the plot of "Tron: Legacy," starring original players Jeff Bridges and Bruce Boxleitner, may have a harder time being compelling. But the light cycles will probably look really cool in 3D.
"Yogi Bear"
For those of you hoping for a third "Alvin and the Chipmunks" movie this holiday season, I'm happy to disappoint you. Maybe this will soothe your pain: As the cartoon characters of yesteryear continue to be pillaged by modern computer animation to create franchise-ready family fare, we find ourselves with a 3D movie featuring Hanna-Barbera's most famous park resident, "Yogi Bear." Dan Aykroyd and Justin Timberlake voice and perform motion capture for a CGI Yogi and his pal Boo Boo respectively, while Anna Faris and Tom Cavanagh are among the live-action actors who join in on the fun.
Dec. 22
"True Grit"
Joel and Ethan Coen team up with The Dude one more time with this adaptation of the 1968 Charles Portis novel, previously filmed in 1969. Jeff Bridges plays the "one-eyed fat man," alcoholic Marshal Rooster Cogburn — the character that helped John Wayne win his first and only Oscar — and Matt Damon is the Texas Ranger once played by Glen Campbell. Both men are enlisted by a plucky 14-year-old girl (newcomer Hailee Steinfeld) to find the man that murdered her father. The Coens' version of "True Grit" promises to be tougher and more violent than the original and will probably contain more of their trademark dark sense of humor.
"Gulliver's Travels"
To impress the travel editor (Amanda Peet) he has a crush on, mailroom flunkie Jack Black travels to the Bermuda Triangle to write a "puff piece" and ends up washed up on the island of Lilliput surrounded by thousands of tiny people. On one hand, Black is an inspired choice. It will be interesting to see if Black — and by extension, this movie — can retain the same natural charm and edginess of his kid-friendly breakout performance in "The School of Rock." On the other hand, Black's schtick can sometimes be awfully one-note. This modern-day update of Jonathan Swift's 18th-century novel has been converted to 3D like every other effects-heavy family film this year.
"Little Fockers"
We've met the parents and we've met the Fockers, so now it's time to meet the kids. Robert De Niro and Ben Stiller face off again in another broad comedy that looks to distance this franchise even further from the funny and uncomfortable 2000 film "Meet the Parents." 2004's "Meet the Fockers" was a colossal embarrassment for everyone involved, but it also grossed more than $600 million worldwide. This sequel adds even more famous faces (Harvey Keitel, Laura Dern, Jessica Alba) to the already crowded Focker "circle of trust."
Dec. 25
"The King's Speech"
Colin Firth is probably the frontrunner for Best Actor next year at the Oscars, based on the advance buzz he's earned for his performance in this British historical drama. He plays King George VI, who takes the throne unexpectedly at the beginning of World War II. Plagued by a stammer, he enlists the help of a maverick Australian speech therapist, played by Geoffrey Rush, to help him find the voice to lead a nation into war. Tom Hooper ("The Damned United") directs an all-star British cast that also includes Helena Bonham Carter, Guy Pearce, Derek Jacobi and Timothy Spall.
More like this story on Lawrence.com