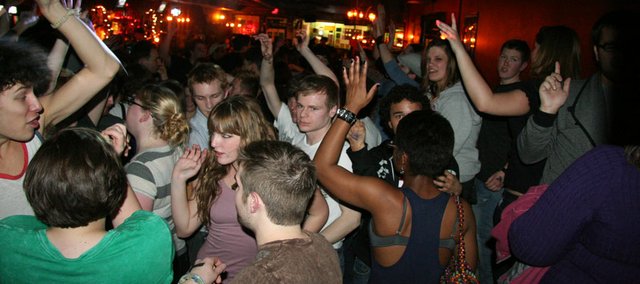 Originally published December 8, 2010 at 12:47 p.m., updated December 8, 2010 at 1:57 p.m.
Past Event
Thursday, December 9, 2010, 9 p.m.
Jackpot Music Hall, 943 Mass., Lawrence
18+
DJ-fueled dance parties are pretty easy to come by in Lawrence, but in 2001, that wasn't exactly the case. While the local rock scene was thriving, Lawrence was basically a dance-free zone.
That is, until the NEON Dance Party came along.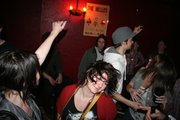 What started out as a joke amongst friends quickly turned into a tremendously popular weekly event that survived multiple DJ and venue changes, and ushered in a highly danceable downtown Lawrence. But after nearly a decade, tonight's event at the Jackpot will be NEON's last dance.
Edwin Morales, better known to Lawrence-area movers and shakers as DJ Konsept, actually birthed NEON on a dare from a friend.
"I had a ton of Le Bouche and Madonna and stuff like that," Morales says, speaking of his occasionally cheesy taste in records. "We thought it would be funny to do a night."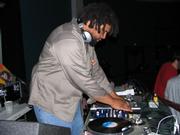 The very first NEON went down in spring 2001 at Coco Loco (in the building that now houses the Jackpot), where many of Morales' friends worked, and he and his friends were pretty much the only attendees. But each week, the crowds grew bigger until Morales was eventually filling the building to capacity.
"People were into the silliness of it," Morales says. "It was just a big, debaucherous, fun affair, and it kind of snowballed into a huge, debaucherous, fun affair."
Shortly after starting NEON, Morales was hanging out with his Yello Sub coworker Stevie Cruz at his apartment when he happened upon Cruz's massive record collection. Cruz, though never a DJ, was a long-time record collector with a soft spot for the '80s. Morales invited Cruz to spin at NEON, creating a DJ duo that would rule Lawrence dancefloors for years to come.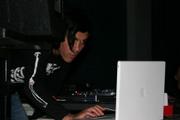 Between Morales' interest in techno and Cruz' rock background and their appreciation for music of all genres, the tunes at NEON were all over the place. Sets leaned heavily on '80s music, but anything was game. The mix attracted people of all sorts; the Thursday-night crowds were as diverse as the music blaring from the PA.
"No matter who you are or what kind of music you like, what someone else characterizes you as or what you characterize yourself as, it was just about fun, and the music reflected that," Cruz says.
NEON eventually grew to the point that the venue couldn't contain it. Packing the place week after week, the owner was eventually slapped with a firecode violation for being over capacity. It was clear that Morales and Cruz needed to find NEON a new home.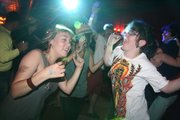 In 2004, the two moved the event to the Bottleneck, which they were also able to fill every week. About a year later, they moved NEON to the Granada, where they were playing for crowds of more than 500 people. But the space proved to be too large to consistently provide the crowded, sweaty dance parties the DJs preferred, and the two eventually moved NEON back to the Bottleneck.
By that point, Cruz and Morales had developed quite a reputation for themselves as DJs, and in 2007 Morales decided to pick up his turntables and move to Chicago to further his career as a full-time DJ. He came back every few weeks to DJ at NEON, but as he got busier in Chicago, his trips to Lawrence became less and less frequent.
Around this time, he and Cruz began receiving mix CDs from frequent NEON-goer Iggy Romeu. The two liked what they heard enough to offer Romeu a few nights, and later a spot as a resident DJ.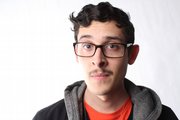 "He was always out with a group of kids dancing his ass off," Cruz says. "His spirit was kind of right on point with Edwin and I."
With the transition in DJs came a transition in music. Cruz, Romeu (DJing under the name Iggybaby) and other contributing DJs began moving NEON from its '80s roots toward more current dance music.
But with Morales in Chicago and Cruz beginning to DJ more in Kansas City, where he now lives, the two couldn't promote the event as much as they once did. Add in increased competition from new dance nights at other bars, and attendance began to wane. In 2008, NEON moved to the Jackpot, where it is now coming to an end.
"NEON is my baby, my child, and it has become that for Cruz, too," Morales says. "When you care about something, you want to do it right and do it yourself. I wasn't able to give it the effort that it deserved. It's time to bow out gracefully."
Morales and Cruz have seen it all over the years: people stealing money out of the bar's cash register, couples having sex in the middle of the dancefloor and four (four!) wedding proposals.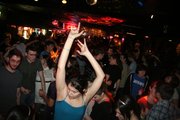 One of Morales' favorite stories from the NEON vault comes from the Bottleneck days. After getting kicked out for causing trouble, a particularly inebriated patron went around to the alley behind the venue, climbed up a power line and managed to rip out all the electric cables leading inside, effectively pulling the plug on the party and leaving a packed bar completely in the dark.
"It could have turned into chaos," Morales says. "Luckily I was able to get everyone out single file."
Elise Atkinson, a Lawrence resident who has been going to NEON since she was too young to legally go inside, remembers 'Fluorescence,' a dance party on the roof of a van parked outside the Bottleneck as NEON let out. The party was short-lived, however. On the third week, someone fell and busted out the van's windshield.
But beyond the funny stories, NEON has played a significant role for the DJs, attendees and Lawrence nightlife in general.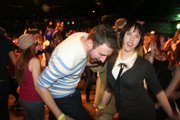 For Cruz and Morales, NEON started out as a way to have fun, spin some records and see friends, but propelled them both into careers as DJs.
"If it wasn't for NEON, I wouldn't be doing what I'm doing today," Cruz says.
As for people who attended NEON, the event was a place to leave pretensions — and inhibitions — at the door and have a good time. And for some, it was a regular meeting place where you could always count on seeing familiar faces.
"It was kind of just a weekly party with all your friends," says Michael Adams, who has been going to NEON with varying regularity since 2004. "If I didn't get to see people throughout the week, I could see them on Thursday for sure."
And when looking at the number of bars and clubs that now designate nights for dance music, be it funk, soul, hip-hop or electronic music, one could make the argument — and Morales and Cruz do — that NEON helped turn Lawrence into the dance-friendly town it is today.
"I really do believe that NEON changed Lawrence culture, and its thinking about dance music," Morales says.
Cruz and Morales have been heavily promoting Thursday's event, hoping for a proper farewell to the crowds they've been playing to for so long.
"We want to end it with the passion that it started with," Morales says.
The final NEON Dance Party is Thursday at the Jackpot Music Hall, 943 Massachusetts St. Doors open at 8 p.m., 18 to enter.
More like this story on Lawrence.com