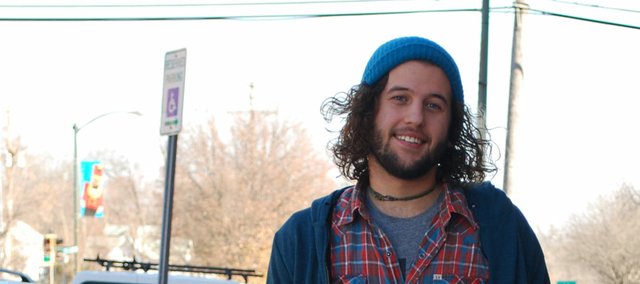 Originally published December 9, 2010 at 12:22 p.m., updated December 9, 2010 at 12:22 p.m.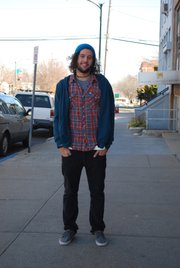 Name: Preston Lee Jones
Age: 21
Sign: Leo
Occupation: Sound engineer/Security
Hometown: Seneca, KS
Time in Lawrence: 6 years
What were you doing when you were scouted? Meeting my girlfriend downtown for lunch.
How would you describe your style? So fresh, so clean.
What are your current favorite fashion trends? I like to wear different shades of green.
What are your least favorite fashion trends? High-waisted pants.
What would you like to see more of in Lawrence? Trader Joes and more places
that sell Abita beer
What would you like to see less of in Lawrence? Those saggy-butt jogging shorts with slits up the sides and Ugg boots.
Do you have any fashion influences? My fashion is comfort-driven, but my girlfriend also gives me input from time to time.
Do you have any piercings or tattoos? I have my ears gauged to 7/8th of an inch, and also my industrial and tongue pierced. I have 2 tattoos, both of which are very small.
People say I look like… One of the door guys at the Replay and the dude from Citizen Cope.
Tell us a secret: I have two of those things that hang in the back of your throat.
More like this story on Lawrence.com