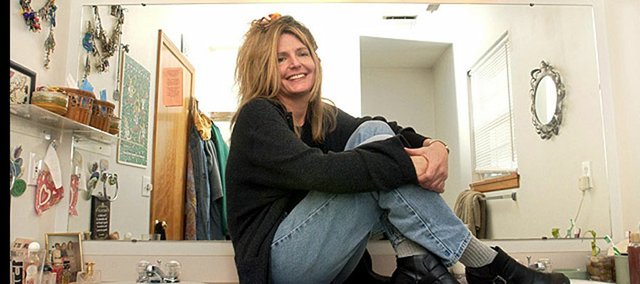 Monday, December 13, 2010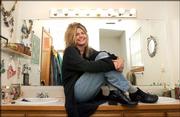 To those who would like to lose weight, have more energy or just feel better, local author Pam Grout has one thing to say: take a deep breath.
Last month, Grout took her advice to the Lifetime channel's "The Balancing Act" to explain how important good breathing is to the body's metabolism and how wide-ranging are its effects. As she outlined in her 1995 book "Jumpstart Your Metabolism" (Simon & Schuster), breathing well is the key to living well — and losing weight. As a followup to the book, Grout has started an online coaching program to help people learn to breathe correctly and shed pounds.
On her website, Grout recounts the stories of some people who have become convinced of the benefits of breathing exercises.
She describes discovering for herself the connection between breathing and weight-loss while following a program of deep-breathing exercises as part of a series of motivational audio tapes.
After losing 10 pounds in 21 days, Grout wrote, and finding herself unusually energetic, she decided that she had stumbled upon an effective means of weight-loss. She tells the story of investigating further and discovering that others, like her, had found a similar connection. Eventually, Grout put together what she had learned in "Jumpstart Your Metabolism."
Grout said that she had fun writing the book and tried to make it fun for readers, too.
"It's hard to believe that a book on respiration would be fun, but I have kind of a funky writing style," she said.
Part of Grout's style is to give playful names to some of the breathing techniques described in the book, such as the "Baywatch Bikini Energy Cocktail."
The coaching program lasts for one year, and is designed to help readers along as they apply the breathing techniques in the book. The program includes a subscription to Grout's e-book series, which arrives to the reader electronically in monthly installments of 15-20 page e-books and contains breathing tips, reports on the latest breathing studies, notes of encouragement and answers to readers' questions.
More like this story on Lawrence.com