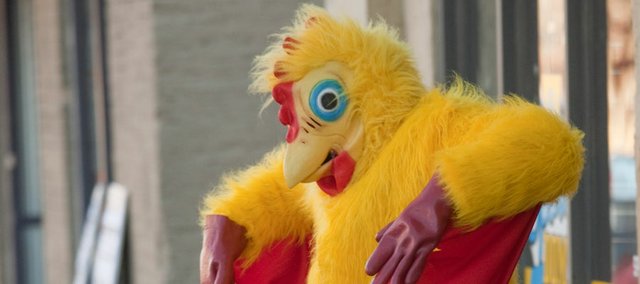 Originally published December 16, 2010 at 10:59 a.m., updated December 16, 2010 at 10:59 a.m.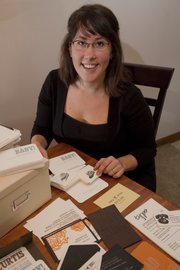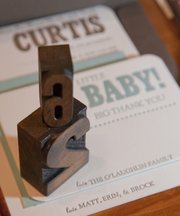 Danielle Moccia has been cobbling things together. The Kansas University senior has enough odd jobs to keep a juggler going for quite some time.
She's a resident assistant in the dorms. She's a life guard at Robinson Center Pool. And, in a move that's allowed her to cross something off her bucket list, she's a nude model in KU's arts classes.
All that plus a few writing assignments here and there for the hopes-to-be journalist and a full slate of classes makes for one busy life. And she's not alone.
"I would like to have a real job when I graduate," says Moccia, who is studying journalism and Spanish. "I'm just kind of adding on new jobs. I swear, like every semester, I get a new job. I only work two or three hours here and there."
She's not alone — the number of persons cobbling together a living through part-time work is staggering. In a report released in early December, the U.S. Department of Labor's Bureau of Labor Statistics, found that the number of persons employed part-time for economic reasons amounts to 9 million Americans.
Look at the numbers for new graduates and the results can be even more worrisome. According to a survey by the Collegiate Employment Research Institute at Michigan State University and published in The Wall Street Journal, only 3 percent of companies plan to hire more graduates across all degree levels than last year, and 30 percent didn't hire new graduates in the last academic year. Moreover, 36 percent of companies that hired new graduates last year aren't sure whether they will hire again this year. Among employers who didn't hire new graduates in 2009, 76 percent said they won't or aren't sure if they'll hire new grads.
Those are some scary numbers for anyone starting a career, as Emmy Rice knows full well. Ever since graduating with a master's degree in graphic design from Kansas State in December 2008, Rice has been trying to find a job in Web or graphic design, but things haven't panned out. With, her husband in law school at KU, Rice has had to settle for cobbling jobs together while still looking for the perfect position in her field. But she's found a sure-fire way to stay active in her field of interest while going on job interviews and working part time at the Lawrence Public Library: starting her own business.
This fall, Rice created a letterpress invitations and announcements company called Typo. Started on a whim after friends commented on the announcements Rice made for her own wedding in August, Typo has become a way for Rice to do design on her own terms.
"Basically, after we got married, we got a lot of requests for invitations and brides [requested my work] and so I started to treat it professionally and make a business," Rice says. "And so, I have a website, I have a whole pricing scale, I have an Etsy shop, and I have an environmental policy, because that was important to one of my brides, and so that makes me think it'll be important to others."
Rice is spending several hours a day perfecting designs for clients. She says that many weeks it's basically a full-time job, especially because she's become the official announcements vendor for Loose Mansion in Kansas City.
"Now this has kind of blown up," she says, with a smile. "I spend probably too much time on all of them, but it's fun."
Also cobbling together a living is 19-year-old Zachary Cote. A recent transplant to Lawrence, he's found work at Oh Boy! Chicken, 125 E. 10th St., work that most recently involved skipping up and down Massachusetts Street dressed as a giant chicken.
"The chicken suit, I knew about when it started, I didn't know I would be in it up until yesterday," he says, holding the yellow beaked head in his hands after gamely putting it on for his beloved boss, Nancy Nguyen. "I don't know if she's going to have me do this all the time, but if she needs me to, then I don't really have a choice. She signs the paychecks."
The day he talked to Lawrence.com, Cote was rushing off to another job interview, hopeful he can soon have a second part-time job. In between, he plans to start attending Johnson County Community College in the spring with dreams of getting into the Marines and becoming a fighter pilot. It's a long-term plan that will take him several years, but he's fine with that because he says once he finishes with his education, he'll always be in demand.
"We're always going to need soldiers. You never know what's going to happen today, tomorrow — anything can happen," he says. "And, after a six-year (fighter pilot) tour, I'm hoping to become a commercial pilot, if not stay in the Corps."
Moccia has a plan, too — she wants to be a journalist once she gets her degree. And though she's having fun chalking her jobs up to a fulfilled college experience, she hopes she can leave the multiple-job-carousel in college.
"I mean," Moccia says, "this is all fun but I'm not really using my degree."
More like this story on Lawrence.com