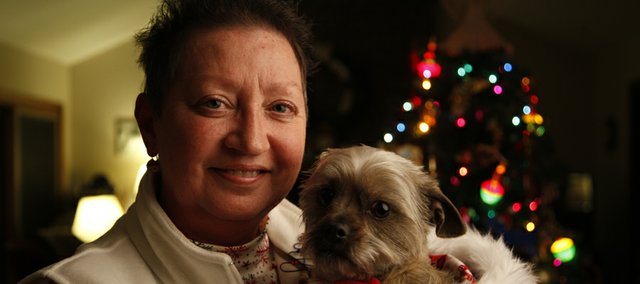 Monday, December 20, 2010
Toto doesn't always have to stay in Kansas.
That's Toto, the Cairn terrier/Yorkie mix that belongs to Lawrence resident Margene Swarts. When Swarts and her husband, Alan, take trips, Toto is usually along for the ride.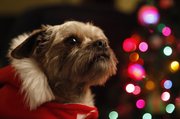 On the street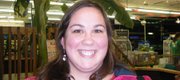 "He loves to go, every time we can take him," Swarts says. "He just loves to get in the vehicle and go."
Nearly a quarter of pet owners have taken a vacation with their animals in the last two years, according to an Associated Press-Petside.com poll conducted this fall.
Seventy-five percent found the trip more enjoyable than stressful.
Although more hotel chains now allow pets, 70 percent of those who vacationed with their pets said they have stayed with relatives, 55 percent with friends and 52 percent in a hotel. Four in 10 have taken their pets to a campsite, and 34 percent took an RV trip.
Dog owners (31 percent) were more likely than cat owners (19 percent) to bring their pets along, and among those who have only cats, only 7 percent included them in trips.
Jen Frazier, who owns the Dignified Doggies dog-training service in Lawrence, says while every dog is different, following a few simple guidelines can help ensure both you and your pooch enjoy pet-vacation experience:
• Go cruising: Since getting in the car can mean a trip to the veterinarian for some dogs, start taking car rides around town before your trip to associate the car with more than vaccinations and examinations. "We don't want to toss them into the car and send them into shock," Frazier says.
• Packing: Some dogs associate seeing luggage with unpleasant change, such as going to the kennel. Start taking out the luggage well before the trip, and pull toys from the suitcases to associate them with pleasant experiences. When it comes time to leave, pack the dog its own bag full of treats and toys.
• Energy release: Right before the trip, help your dog burn some energy with a long walk or jog. And don't let it eat or drink too much right before departure, to help eliminate accidents or car sickness. (Also, if you can, crack the window to give the dog some air to help it from becoming sick.)
• Toys for the trip: Pack interactive toys for the dog for its time in the car. A bone is a good way to pass the time. But plan on making frequent stops to keep the dog from being bored.
• Lie down: Try to convince your dog to lie down for the trip. That likely will help it remain calmer, Frazier says, and might lead to sleep.
• Scents of familiarity: If you can, pack your dog's own food and water bowls. It will be more likely to eat and drink if it smells like them and home.
• Keep your routine: If you usually walk your dog early in the morning, for example, do that on your trip as well. Just because you are ready for a break in your routine doesn't mean your pup is.
• Remember the paperwork: Take your dog's vaccination records along, in case of emergency. Also have your veterinarian's phone number handy in case you need it.
And Swarts offers this bit of advice from her own experience: Make sure whomever you're visiting really is OK with you bringing Fido.
"Not everybody in the world is in love with your dog," she says. "I think everyone should be in love with my dog, but I know that's not the case. When he runs into the door, he's all over you like a dirty sheet."
Still, she enjoys traveling with Toto.
"One reason we have a small dog is smaller dogs are easy to travel with," she says. "I just think traveling with your dog is great."
— The Associated Press contributed information for this story.