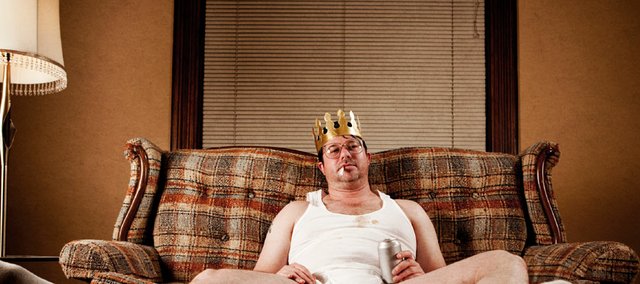 Originally published December 22, 2010 at 12:24 a.m., updated December 22, 2010 at 10:59 a.m.
Don't let the recent extreme weather fool you, it's only just now officially winter. And what better way to celebrate it than holing up indoors with a mountain of media at your disposal? While there are plenty of things to do outdoors once the snow starts falling - sledding, snowman building, snow angel making, etc. - those all involve two things: the bitter cold and physical effort. And after a semester of school or a year of work, you've earned some downtime. Here are the best ways to spend it without leaving the couch.
For the new HDTV owner: "Inception" on Blu-Ray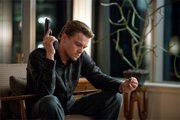 Were you an especially good boy or girl this year, so good that Santa brought you a slick new HDTV? Take advantage of it. While the de facto showcase movie has been "Avatar," Chirstopher Nolan's "Inception" is a true show stopper for exactly the opposite reason people choose "Avatar." With the exception of a few scenes, "Inception" uses digital effects sparingly, which puts the focus on the characters, the multi-faceted plot and Wally Pfister's expert cinematography. It's worth it in HD for the hallway scene alone.
Also try: "Toy Story 3"
Pixar's best movie also looks fantastic, adding a level of detail that makes the image look less computer-generated and more like stop-motion animation.
For the gamer: "Call of Duty: Black Ops"
Our own Fred Rojas said plenty about "Black Ops" in his review, but in a gaming season crowded with Triple A titles, "Black Ops" stands apart by offering a total package. It's the most plot-driven "Call of Duty" yet. It features top-notch voice acting from Sam Worthington, Ed Harris and Gary Oldman (really). But underneath all of the production value is a game that has improved on the already addicting multiplayer, refining it to near perfection. What's more, "Black Ops" is 3D ready, which, if you have the means, is utterly jaw-dropping.
Also try: "Fallout: New Vegas"
It's winter break or winter vacation, and you need a game that will sap up hours and hours of your life. While "Call of Duty: Black Ops" does that with its multiplayer, "Fallout: New Vegas" does so with its giant, near overwhelming world to explore, a world populated with super mutants, zombies, irradiated creatures, cloistered pockets of humanity -- basically everything you'd expect from a post-apocalyptic wasteland.
For the Netflix subscriber: The world is your oyster
If you have a Netflix account and a video game console, Wi-Fi capable Blu-Ray player or television, you have a wealth of streaming content at your fingertips, and while there are plenty of recent releases worth checking out on there like the Banksy documentary "Exit Through The Gift Shop," there's even more crap to suffer through.
Watch "Batman Forever," to get your Batman-with-nipples fix. See Demi Moore struggle to keep a straight face through "Striptease" -- a movie so bad she went into exile almost immediately afterward. Or if you're really feeling masochistic, check out the offerings from "The Asylum," a production house that specialized in low budget versions of blockbusters. "Transmorphers" anyone?
For the better-late-than-never viewer
Maybe you've been busy or you didn't want to jump onto a bandwagon with everyone else, but there's no better time to get into a TV show or miniseries you had even had a passing interest in than over a holiday break.
If you're looking for a long, television drama with a satisfying ending (sorry "Lost" and "24"), go with "The Wire," which critics and fans agree is the single greatest contribution to humanity of the last 20 years. Or if you want some lighter fare, you can't go wrong with "Arrested Development," a comedy that lends itself to repeat viewings even now.
For more contemporary shows worth catching up on, try NBC's excellent comedy "Community." Season one is available on DVD, and season two is up on hulu.com and in rerun. Ditto for ABC's "Modern Family," which also has a second season airing right now.
For the sports guy or girl
This is a specific recommendation, but it's worth it. The ESPN app on Xbox 360 is pretty much the only way I watch sports anymore. Using your console's Internet connection, the app streams local and national games directly to your TV in HD. Fewer commercials. No more hurrying home to catch the game in time. What's more, you can watch the games with your friends and vote on the outcomes. The app also includes access to a lot of ESPN's specials, highlights, and will track individual sports based on preference. The part -- it's free.
Also try: "30 for 30"
If you've never heard of ESPN's outstanding documentary series "30 for 30," in which notable directors and actors take you through specific moments in sports history, now's the time to start. ESPN is reairing some of their best episodes on Christmas and throughout the rest of the year on ESPN Classic and ESPN2.
Follow BMX legend Matt Hoffman as he tries to conquer the vert ramp in "The Birth of Big Air," produced by Spike Jonze and Johnny Knoxville. Or see Kurt Schilling take on the Yankees fresh off of a wounded right ankle in "Four Days in October" by MLB productions. Relive Wayne Gretsky's trade to Los Angeles in Peter Berg's "King's Ransom."
Films in the series have been selected for Sundance, SXSW, and Tribeca, but perhaps its greatest achievement should be credited to Steve James, who actually managed to make Alan Iverson sympathetic in his documentary, "No Crossover: The Trial of Allen Iverson."
For the cineaste: "NIght of The Hunter " Criterion Edition
Charles Laughton's first and only directorial effort is unparalleled as a standalone effort and a must-see for any burgeoning film student or lover of the medium. "Night of The Hunter" stars Robert Mitchum in one of his greatest and most troubling roles as Harry Powell, a preacher set on finding a small fortune that only two young children know about. It is a gorgeous, visually arresting movie shot in stark black and white by Stanley Cortez.
If you can get through all of this, congratulations, couch potato, another winter successfully dodged and another layer of courtesy blubber to work off once it gets warm again. And if you have any of your own viewing suggestions, include them below in the comments.
More like this story on Lawrence.com