Originally published December 24, 2010 at 1:36 a.m., updated December 24, 2010 at 1:36 a.m.
Last week we asked for your best holiday haikus and the response was remarkable. Thanks and happy holidays from the Pulse and lawrence.com staff.
Pear-shaped Santa Claus
soaks ginger cookie in milk
chimney power food
— Kiesa Kay, KU alumna, '85 and '89
Builders need tax breaks
While two hundred school children are
Homeless at Christmas.
— Nancy Hubble, Lawrence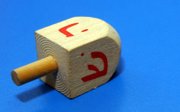 Hanukkah dreidl
Spinning round for all to see
In candle's glowing
— Katherine Kline Berkowitz, Lawrence
Pure north wind blows still
Three sage Pine trees lay sideways
Dappled Turtle Doves
— Christina Turner
Winter Solstice bliss
Say farewell — a final kiss
Stark lunar eclipse
— Ronda Miller, Lawrence
Sleepy this cold night
I take my dog for long walk
to the moon and back
— Brian Daldorph, Lawrence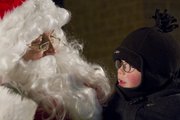 Excited children,
A jolly man dressed in red —
Dreams to be fulfilled.
— Jane Tedder, Lawrence
Holiday music
Frank, Bing, Nat, Vince, and Elvis
Phil Spector in jail.
— Nick Schmiedeler
Give me mistletoe
To hang in hope of a kiss
Or hope of a smile.
— Tom Mach, Lawrence
Frozen ice of grass
I should have worn my tall boots
sounds like Rice Krispies
— Randy Warren, Lawrence
Santa came early
and left a really great gift
his name is Selby.
— Harold Riehm, Lawrence
Santa Claus came down
And landed right on my cat               
Now he's Santa Clawed
— Donna Riehm, Lawrence
Snowflakes twirling down
like frosty fragments of lace;
fleeting ornaments.
— Shauna Moore, Lawrence
Been shoppin' all day
The line has moved not an inch
I feel like a grinch!
— Barbara Braa, Eudora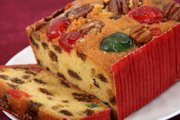 Joyful hearts singing
Basking in our moonlit love
Blessings of Christmas.
— Karen Healy
Frosty finger tips
Chattering teeth, frozen breath,
Lovely winter walk.
— Lucy Daldorph
Reindeer on the roof
An ornament on the tree
A hat on Frosty.
— Anina Supernaw, 10
Blue sky, white hot sun
Flamboyant's blooms burn crimson
A letchi, delicate rose, bursts
— Brenna Daldorph, 2010 KU graduate
Eggnog is nasty
So are all the other nogs
This Christmas, nogless
— Goldie Schmiedeler, 11
Let Kansas' stocking
be filled with wealth, peace, and health
but no Holcomb coal.
— Richard Kay, Lawrence
Santa and presents
We wait for Christmas to come
How much time is left?
— Tiffany and Jack Rea, ages 9 and 8, Lawrence
Ebeneezer Scrooge
A dark gravestone with your name
Celebrate the Light!
— Raymond Finch, Lawrence
New cat with kittens
the barn owls shadow decends
one less mouth to feed
— Randy Warren, Lawrence
CEOs fret as
Budget-restricted shoppers
Limit their spending.
— Jane Tedder, Lawrence
Angels sang glory
Who but love would choose to come
Wonderful His birth!
— Mary Ellen Wentz, Lawrence
Hey, what's on my roof?
You, Fat Man in red, list'n up,
Get those reindeer down!
—Mary Jorn, Lawrence, Kansas
Children's eyes look up
in hopes of fulfilled wishes
anticipation
— Bootsie Lauridsen, Baldwin City
Count down with the moon:
our long dark night is ending!
rise and shine, New Year.
— Heather Taylor, Lawrence
Santa Claus, you've changed
Internet, but no reindeer
We miss your ho-hos.
— Tom Mach, Lawrence
Santa, bring left wings
for my Republican birds
all they have are right ones.
— Harold Riehm, Lawrence
So many changes.
What will always be the same:
The answer is Love.
— Judy Grant, Lawrence
Under winter stars
Brook Creek Park picnic shelter —
no one picnicking
— Brian Daldorph, Lawrence
Mailman merrily
lifts his axe to fir tree's trunk
stars glitter on snow
— Kiesa Kay, KU alumna, '85 and '89
This sweet Christmas Earth!
All animals. Every plant.
Our unopened gift.
— Nancy Hubble
When will wise men come
from the East to unite us
with the gift of peace?
— Richard Kay, Lawrence
Thanks to you Santa
just found you had in your pack
a new quarterback.
— Harold Riehm, Lawrence
On Christmas morning
Streets are empty, forgotten
But warmth in each home
— Lucy Daldorph
A winter solstice
as I build a large bonfire
to bring back the light
— Randy Warren, Lawrence