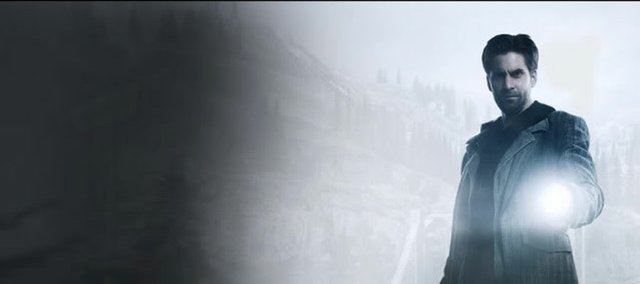 Originally published December 27, 2010 at 3:10 p.m., updated December 27, 2010 at 3:10 p.m.
This year gaming has seen some extreme highs and lows. Games many of us have been waiting more than five years for have finally come out with varying degrees of success both critically and commercially. One of the most popular, if not the most popular, studio in gaming suffered a massive hemorrhaging of talent after disagreements with its publisher. For the first time since the release of its newest console, one manufacturer finally reported a loss.
Trends
Innovation was a consistent trend among all video game manufacturers this year. Whether it was Sony and Microsoft releasing the Move and Kinect respectively to loosen Nintendo's hold on the casual gaming market or 3D gaming finally becoming an in-home reality on consoles. Nintendo showed nearly no support for summer 2009's Wii Motion Plus with only a handful of games for the tech and near the end of the year support for Wii Speak was officially dropped. Move proved to be nothing more than a hyper sensitive version of the Wiimote, but the ease at which controls can be integrated into new and existing titles ensured that both hardcore and casual titles feature support. Move support for PS3 titles has shadowed support for Kinect and Wii Motion Plus, especially with big titles like Resident Evil 5 Gold Edition and Heavy Rain. Kinect proved to be the most innovative motion control option, ditching any form of controller interface and presenting a near lag-free way to enjoy its titles. The biggest weaknesses for Kinect in its current state are the sparse dashboard interactivity and lack of voice support for Netflix.
Sony also released 3D support for the PS3 for both games and Blu-Rays with a strong library of titles supporting the feature. Unfortunately the high cost and youth of the technology makes it a tough sell to even the most lavish of households. Nintendo hopes to best those setbacks with an announcement of the portable console 3DS, which provides 3D without the use of glasses (I saw it at E3, it really does just that). Due out in early 2011, a rumored $250-$300 price tag makes it still an expensive purchase and with the Japanese release only a month earlier, the chances of delayed arrival in North America seem high.
Music games look like they have begun to lose their stride. Green Day's Rock Band title didn't fare well in terms of sales, but then the Beatles didn't do so well and Green Day hardly has the appeal of that band. Guitar Hero's Warriors of Rock didn't move 100,000 copies despite being released on every major console. To put that in perspective, Activision usually sees more than a million copies sold for each release. Rock Band 3 came out with innovation that supports actually learning instruments, albeit at a steep price tag.
Regardless of the new features and innovation, there seemed to be little interest in this title across the board. Harmonix changing the file format and the subsequent lack of support with previous Rock Band titles could severely harm download track sales and even further hinder sales. DJ Hero 2 was another fun title that innovated with better tracks and new features but failed to breach the 100,000-unit benchmark. This made newcomer Power Gig fall flat on its face without a prayer. It may rebound some day, but for now the strength of rock rhythm titles seems to be out, complete with Harmonix being up for sale. On the plus side, dance titles like Dance Central and Just Dance 2 are stronger than ever, which immediately prompted the release of another Dance Dance Revolution title from Capcom.
Delays were also a consistent trend in 2010, but this year it seemed that the delays were on bigger titles that had seemingly set-in-stone release days. Big names like Crysis 2, LittleBigPlanet 2 and Legend of Zelda: Skyward Sword all suffered delays from fall/holiday to early 2011. Games that relied on Halloween releases such as FEAR 3 and Splatterhouse, missed the mark. In some cases, like Splatterhouse, the delay was only a month, but for some reason we won't see FEAR 3 until around March and even that date is unconfirmed. Ubisoft posted two major delays one for Ghost Recon: Future Soldier and another for Driver: San Francisco, both of which have no set release date. Then there are the games we won't believe are coming out until they are on store shelves like Max Payne 3 and LA Noire, but on the plus side LA Noire has a Spring 2011 date set that Rockstar feels confident about. If you were hoping to play some MMOs on your PS3, it won't happen until 2011 with both DC Universe Online and Final Fantasy XIV delayed on the console. In fact, with the current broken state of FF XIV and the restructuring on the title at Square Enix, you might want to just plan on this one being delayed indefinitely.
Nintendo and Sega have consistently re-sold most of their catalog to gamers, but those titles are untouched emulation like Sonic's Ultimate Genesis Collection or Super Mario All-Stars Wii, several other publishers are jumping on the HD remake bandwagon. It all started with the God of War Collection in late 2009, but that success has led to HD remakes in both retail and download form.
If you own a PS3, you probably noticed the Sly Cooper Collection's recent release, offering all three titles in HD for a budgeted price. HD remakes of the Prince of Persia series, Splinter Cell series, Beyond Good & Evil and even the Mortal Kombat series (although I have yet to see anything since the announcement) were all announced and have begun to trickle onto the PSN store. Microsoft seems to be firm with no HD remakes announced or planned, although there was a (unlikely) rumor of the original Halo being remade.

It is clear that Sony is more than ready to cash in on its biggest properties, especially with PS2 support no longer in the PS3 system, but Microsoft is fine to stay clear. On the retro front, Microsoft released game room on Xbox Live Arcade and after only a few short months and delays all the hype surrounding it died. With a weak batch of arcade titles and an abundance of lackluster Atari 2600 and Intellivision titles, there was little interest and support for the service. Virtual console on the Wii had some notable titles, but Nintendo is still passing on a great opportunity with many weeks having no releases at all.
News
Probably the biggest story to come out of 2010 was the firing of developer Infinity Ward's Vince Zampella and Jason West. These two created Infinity Ward and were the biggest backbone to the developer that originally developed Medal of Honor and Call of Duty and most known by recent hits Modern Warfare 1 & 2. After the dismissal of West and Zampella by owner Activision, a slew of senior employees resigned from Infinity Ward and eventually developed Respawn Studios. Nothing has been announced from the studio yet, but with EA partnering with Respawn and allowing full creative freedom, there's no doubt that they will have a major title announcing soon. As for Inifinty Ward, the developer still exists with Activision and it is believed will be releasing another Modern Warfare in the near future.
As mobile gaming grew significantly this year, a whole new economy of bite-sized titles took over the iTunes and Android app stores. Rumors of a second touch screen Playstation Portable began circling gaming sites and eventually many of those rumors appeared to be the Playstation Phone. A Sony Ericsson device that features an Android operating system and a slider design that reveals a traditional D-pad plus four buttons, it has intrigued some gamers but kept others scratching their heads. The one thing I notice most about gaming on my phone is that the battery life drains quickly. I've also noticed the same out of some of the strongest PSP titles as well. To combine these functions seems to negate the purpose of a phone, which is a device to keep you communicating on the go. There is an up side, however, which is that we have yet to see design details or a formal announcement of the next PSP.
One of the biggest and best news stories of 2010 is actually the lack of one particular news story: new console announcements. On the portable front both PSP and Nintendo DS have been out for such a long time that a new product was inevitable, but by this time in most console cycles the home systems should be starting the hype train on another generation. This generation, on the other hand, seems to be withstanding the test of time, negating a need for another iteration. It's probably for the best considering we are seeing few setbacks with sticking to the current tech and noteworthy titles are around the corner every day, it seems. What's more, the gaming community probably isn't ready to shell out $400-$600 on another console just yet, especially the high cost in purchasing all of them. As it stands we may not see new console announcements for years to come and this may prove promising as hardware is the biggest hurdle for everyone involved in the industry including developers, console manufacturers and gamers themselves.
Games
If you had been waiting for a major title that has been in development for around 5 years, 2010 was when you finally got your hands on them. Alan Wake released early in the year after being first seen at E3 2005 and was a decent hit with critics earning a metacritic score of 83/100. Unfortunately the sales didn't paint the same picture, but developer Remedy and publisher Microsoft remain positive that the holidays will make the title a sleeper hit. It might not have been quite that long for Alpha Protocol but the title had been anticipated for a long time and finally saw release in 2010. Developer Obsidian proved that this title was a mess and no additional delay would help it. Alpha Protocol had average scores at best and the sales spoke to the quality.

On the other hand a title that was originally going to be a release or near-release title for the PS3 finally arrived: Gran Tourismo 5. Being delayed as recent as two months ago, GT 5 finally shipped with a robust offering of modes and cars but the fact that it shipped with little car damage and online support, hardly justifies its long delay. At the same time, many fans of the series and genre applaud the effort and find the title extremely entertaining and patches to integrate stronger support for existing as well as new features are on the way.
If you are a shooter fan, especially military shooters, 2010 was a solid year for you. Riding the coattails of late 2009 release Modern Warfare 2, Battlefield Bad Company 2 dropped in March and saw critical and financial success. Developer DICE blended the vehicular combat of their famous Battlefield series with the modern shooter feel of a Call of Duty title and seemed to split the market in early 2010. Later in the year Halo: Reach released. The final Halo title from original developer Bungie, Halo: Reach provided the most robust online options for a title to date as well as a strong campaign.

Medal of Honor would see a series revamp to modern times with developer Danger Close handling the short but sweet campaign and DICE tackling the multiplayer. With a brief single player, no more than six hours for most to complete, and the multiplayer was basically Bad Company 2 with tighter maps and no vehicles. As a result, Medal of Honor failed to impress critics. But Medal of Honor was a success with gamers more than a million copies and final 2010 sales could surpass 2 million.
One of the biggest anticipated releases this year was Treyarch's Call of Duty: Black Ops. Set during the cold war era, Black Ops took you on a wild roller coaster of locales and situations in its campaign, proving to be one of the best written for the series. Multiplayer was tweaked with minor changes to the established formula like currency to purchase new weapons, perks, and attachments. For those not into military shooters there was still plenty to enjoy with Bioshock 2, Singularity, Section 8 and Vanquish.
RPG fans got a slew of new games to grind away hundreds of hours. At the beginning of the year, Bioware's highly anticipated Mass Effect 2 released and hasn't left some gamers' hearts since. An upgraded battle system that functioned like a cover-based shooter and impressive story elements made this a must-play for the year. Couple that with the promise of a third and final title that will incorporate all your decisions in the first two games and there's little reason not to play.

White Knight Chronicles and Lunar Silver Star Story opened the year on Sony's consoles but were quickly shadowed by the gorgeous Final Fantasy XIII. Released on both PS3 and 360, FF XIII dazzled with its visuals and a new battle system was met with mixed reviews. Still, there was no denying that by the end of this 50-80 hour ride you felt the epic sense of accomplishment that few titles other than Final Fantasy illicit. Those still in love with Dragon Age Origins saw the release of the huge Awakening add-on, available in both disc and digital form, to extend play significantly. Monster Hunter, a powerhouse franchise in Japan on the PSP, released on the Wii and created a loose online MMO for the console with hundreds of hours of gameplay and content. Unfortunately the Wii was probably the worst console for the game, as interest quickly died out. The fact that interaction was limited to the Wii Speak, which acted like a bad speakerphone, added to the frustration of even the most devoted players.

Alpha Protocol was hoping to take on Mass Effect with its secret agent action RPG, but glitches and a gameplay style not unlike the original Mass Effect seemed too dated after Mass Effect 2's release in January. The second half of 2010 had minor RPG releases like Nier and Gothic IV, but most gamers were still trying to tackle the heavy hitters from the beginning of the year to notice.
Nintendo posted its first loss in several years in 2010 and it was clear that it is aware of the recent lack of support from the very fans that built up the company. Seemingly as a result, many fan favorite titles that first appeared at the Nintendo E3 press conference in June released a few months later in fall. A revamp of Goldeneye, the return of Donkey Kong Country and a new Kirby game helped assist Metroid: Other M and Super Mario Galaxy 2 in being all about the hardcore gamer. In addition, large JRPGs like Dragon Quest IX and Golden Sun: Dark Dawn worked hard to combat PSP's heavy hitters for the genre. Reviews and sales for most of these titles show promise, so here's hoping Nintendo continues this trend for years to come.
Suffice to say that if you were disheartened that we didn't mention Red Dead Redemption, Castlevania: Lords of Shadow, Need for Speed: Hot Pursuit and several others that they are on our list for consideration. It's just been a wild year with so many new releases that we can't cover them all in one article, but check out our Game of the Year awards for more titles you shouldn't miss.