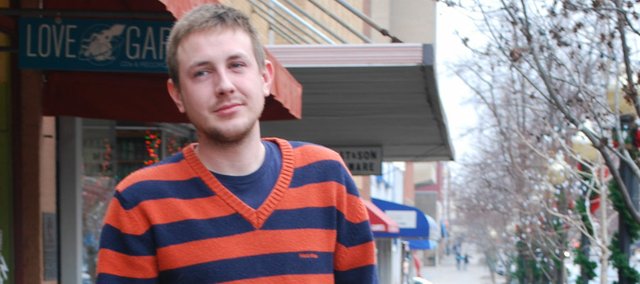 Thursday, December 30, 2010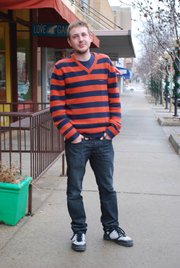 Name: Ben Hartman
Age: 27
Sign: Gemini
Occupation: Media Relations Specialist at THECOOLTV
Hometown: Overland Park, Kansas
Time in Lawrence: Off and on since 2001
What were you doing when you were scouted? Eating breakfast at Global Café
How would you describe your style? Clean lines, always utilitarian—and nothing flashy. 
What are your current favorite fashion trends? Men's button-up shirts where the buttons are hidden and stockings on ladies in the winter.
What are your least favorite fashion trends? Jasmine/MC Hammer pants and the recent resurgence of old-lady clothing and tap-shoes. Basically any time-traveler/backwards fashion—it's 2010, come on.
What would you like to see more of in Lawrence? Rooftop patios on restaurants and bars downtown.
What would you like to see less of in Lawrence? Leggings in the Springtime—ladies, free the legs!
Do you have any tattoos or piercings? Nope.
Do you have any fashion influences? No, none of which I'm aware. 
People Say I look like… I've gotten Ryan Gosling before, but typically people just say some generic white guy or the door guy at the Taproom. 
Tell us a secret: I've drank Sparks with Usher.
More like this story on Lawrence.com