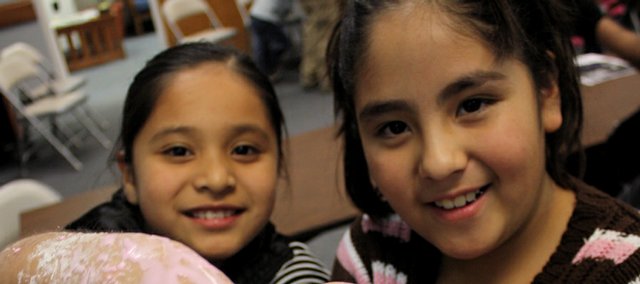 On the street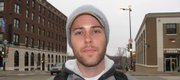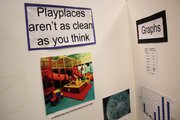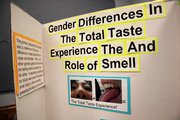 Douglas County Science Fair schedule
Tuesday: Exhibit setup, 3 p.m.-8 p.m.
Wednesday: Exhibit setup, 8 a.m.-noon; judging, 6 p.m.-10 p.m.
Thursday: Judging, 8 a.m.-noon; public viewing, 3 p.m.-9 p.m.
Friday: Public viewing, noon-10 p.m.; awards assembly, 7 p.m.-9 p.m.
Saturday: Exhibits pickup, 9 a.m.-noon.
• All events take place at the Douglas County Fairgrounds, 2110 Harper St. See more information at www.dcsf.lawrence.ks.us.
Dave Nordlund has overseen the Douglas County Science Fair for three decades. To wit, he has some insider information that may come as a shock.
"The primary purpose of the science fair isn't to do science," he says, pausing to let the dust settle on his bold assertion.
"The primary purpose is to teach kids how to formulate a problem and analyze it and present their conclusions. We're looking at preparing our kids for life in ways that I'm not convinced our schools actually do."
Nordlund has experienced the ups and downs of the modern science fair since signing on as director of the Douglas County Science Fair in 1979. He's seen it bustle with exhibitions from nearly 400 Lawrence children during its heyday, and he's seen participation steadily decline with the rise of outcome-based testing.
"Some of the teachers that were very heavily involved in the science fair just don't have the time anymore," Nordlund says. "I'm not against outcome-based testing — it's just a fact of life. But some teachers that used to encourage their kids to participate are simply not doing that anymore."
Every once in a while, Nordlund still marvels at the actual science unearthed at the fair. He beams with excitement when he tells the story of the young boy who painted dots on bees to track their travels, and the young girl who charted her epileptic sister's brain waves to predict her seizures.
"I couldn't find judges who knew what she was doing," Nordlund recalls with a laugh. "She won by default, I think."
Young Einsteins
This week, the 59th Annual Douglas County Science Fair will attract approximately 150 young scientists and their families to the Douglas County Fairgrounds. The fair operates as a nonprofit organization that serves children and parents who want to go above and beyond what's offered in their school science curriculums.
Lawrence Public Schools Curriculum Coordinator Anne Hawks has been helping attract participants to the fair for the past three years. She says the fair offers a forum for local students who exhibit an interest in science beyond what they learn in the classroom.
"Science fairs in general are changing from an intensive competition to a night where we can just celebrate science," Hawks says. "That stems from not having enough people in the science and math fields and trying to generate interest at a younger age."
At a recent information night about the fair, third-graders played with Oobleck, a mixture of cornstarch and water that got its name from a Dr. Seuss book. It's a pretty good bet that Oobleck will show up at the fair, along with plants watered with Coca-Cola and food in various states of spoilage.
"Kids truly enjoy the ownership that they have from start to finish: being able to come up with an idea and collect data and see it through to the end," Hawks says. "It's so much more meaningful than just reading about it in a book."
Case closed
While many projects are old standbys, each year brings new experiments more indicative of modern times. A popular experiment last year, Hawks says, was testing the effectiveness of different hand sanitizers — an idea spurred by the outbreak of the H1N1 virus.
Students often get their ideas from television, Hawks says.
"It seems like forensics and 'C.S.I.' is popular — anything where kids can experiment with detective-type work like fingerprints, bacteria and taking swabs of cultures," she says. "They'll see an episode on TV about the sun and its harmful effects, and they'll want to do an experiment related to UV light."
GPS mapping, obesity and global warming also head the list of popular topics from recent years, Hawks says.
A recent favorite of fair volunteer Roderick Black was a test of the "five-second rule" — the idea that it's OK to pick up fallen food as long as it's been on the floor for less than five seconds.
"They made the hypothesis that five seconds was an ample amount of time for contaminants to be transferred," says Black, a chemistry professor at Kansas University. "They demonstrated that the 'five-second rule' is not necessarily something that you want to follow."
Especially if you want to live to attend the 60th annual Douglas Country Science Fair.