Friday, February 19, 2010
Student Union Activities is hosting the 2nd International Film Festival at KU with award-winning short films from the Expresion en Corto International Film Festival and KU student short films. The films will begin at 7:00 PM each night, with a short reception to follow in the Big 12 Room. The event is totally free and open to the public.
This year's screening includes animation, documentary and experimental shorts from over 14 countries including Argentina, Russia, Canada, Italy, Bulgaria, and Mexico. Along with this international array of films, the Festival will screen short films from KU students on each night.
Music Trivia Host Evadestruction is bringing Lawrence a new excuse to get out early on a Friday night. Bring your friends to create the ultimate team or dare to enter alone. Cash prizes will be given to the top three finalists. The action begins at 8pm sharp.
New Orleans-based funk outfit Galactic links all of its hometown's seemingly disparate styles: jazz, brass bands, funk, and "bounce" hip-hop/ The group's new album "Ya-Ka-May" features guest spots from established Big Easy legends such as the Rebirth Brass Band and Allen Toussaint along with younger artists like Trombone Shorty and Corey Henry. Borrowing liberally from their influences - Maceo Parker, Medeski, Martin and Wood, and The Meters - Galactic is one of the most educated party bands on the scene today with a sound defined by ass-burning grooves, veteran musicianship, and a devotion to pushing the boundaries.
Since releasing their record "Dream Of The Attack" in December 2008, The Noise FM has continued to hone their sound and spread the noise by placing songs in video games and playing elite venues like Worlds of Fun. The trio is one of Lawrence's standout acts, playing a tight-as-hell brand of riff-heavy rock that recalls acts like Muse. Check out our podcast interview with the Noise boys.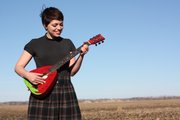 Hawley Shoffner's eloquent songs for piano and ukulele often take inspiration from biographies and historical events, but they're artfully timeless in their dedication to good melodies and spirited performances. Her articulate piano playing may surprise folks who only know her as the ukulele-toting madam who dispensed the competition in the 2008 Farmer's Ball. Listen to our podcast interview with Shoffner.
Hidden Pictures is a coed indie-pop act from Lawrence/KC with lots of harmonies, hooky melodies, and glockenspieling. The group recently released a three-song EP called "Choosing Sides."
Soul Blade involves a soul man named Zach Shoffner and a cheap-ass keyboard. Think of the Blues Brothers, but less bluesy and brothersy. Don't be the only one in the bar not singing along to "Get Hammered Use A Gun."
A Herbie Hancock Tribute helmed by members of The Floozies.
Ever longed for a more southern-rock version of Lenny Kravitz? Jonathan Tyler & the Northern Lights are five long-haired, bearded, white boys from Texas who combine soul and southern-rock in a smoky haze of festival-friendly rock. A quick scan of the group's MySpace yields four songs about gypsy women, the devil, love, and sunshine. If the Black Crowes go out of business, Tyler and his boys might well be the culprits.


And new in movies...
Shutter Island
Dennis Lehane's character-packed but gimmicky novel "Shutter Island" earns a slightly less gimmicky film from Martin Scorsese, who makes this 1950s period piece his tribute to the psychological thrillers of Alfred Hitchcock. But for all the big performances (Leonardo DiCaprio stars), the finale is a let-down, almost a cheat.
More like this story on Lawrence.com