Past Event
Sunday, January 17, 2010, noon to 5 p.m.
(One-off place), Lawrence
18+
On the street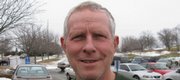 Maria Skeels is hungry, and she's surrounded by food. But she's not allowed to touch any of it.
The Leavenworth native is one of the casting directors for the upcoming Fox series "MasterChef." So for hours she's watched as one hopeful contestant after another has delivered their delights.
"The problem with the casting call is they didn't want us to eat anything because they didn't want us to get sick. They said we need to be super healthy because they can't lose us," she says during a brief break from the auditions.
"The culinary judges are eating all day, and we're thinking, 'Wow, that looks good! Okay, let's go get a Subway sandwich.'"
Skeels, who earned a master's in communications from Kansas University in 2000, is currently casting in Seattle for celebrity chef Gordon Ramsay's latest project. But this Sunday she'll head to her native Midwest for a round of "MasterChef" auditions, which are noon-5 p.m. at the Culinary Center of Kansas City in Overland Park.
It's not exactly a coincidence that she and fellow casting director Lyle Dohl - a Sylvan Grove native who is a 2002 KU journalism grad - will find themselves back in Kansas.
"I don't know if it was a 'tough sell,' but we definitely had to make a case for it. And we definitely had to call in some favors to get an audition set up there," Dohl says. "I don't think Kansas or Kansas City gets the respect in the casting world. Obviously, some of it is just geographic reasons."
Fortunately, geography has been particularly inspirational to these casting directors. In fact, it inspired Skeels to create Hollywood Hawks, an organization responsible for helping to foster the relationship between the entertainment industry and KU grads attempting to make a career in it.
Skeels initially organized a KU alumni group in Los Angeles in 2002, mainly as an excuse to get together to watch Jayhawks basketball.
"At the first event we had about five or 10 people. Fast-forward to when we won the national championship, and we had about 400 people there," she recalls.
After that was going for a while, she remembers thinking, "There are so many people here who are working in entertainment, we need to network. There are a lot of universities that are phenomenal when it comes to networking."
Skeels says Hollywood Hawks maintains two goals. No. 1 is to help network among those Kansans already in Los Angeles. No. 2 is to be a direct link between the entertainment industry and KU. (Info about the group can be found on the Hollywood Hawks Facebook page until a dedicated Web site is up and running.)
A kick-off event, which took place a few months back, drew nearly 100 people.
She says, "Kansans, when we're out in L.A., we're like family."
Casting call
Skeels first got involved in the industry doing television research at Paramount. This led to a gig as contestant coordinator on a short-lived Game Show Network program called "Starface." Others followed, such as "The Bachelor," A&E;'s "Obsessed" and "High School Musical: Get in the Picture."
"I've bounced around from competition reality shows, serious docu-series, game shows. That's the whole thing about this career is you never really get bored because every project you go to becomes a whole new world," Skeels says. "You just keep learning. I'm learning so much about food right now."
"MasterChef" is the latest TV foray for Ramsay, the short-tempered Scottish perfectionist who has made a career tormenting contestants on hits such as "Hell's Kitchen."
Skeels has yet to meet Ramsay (though she's heard "he's really a nice guy"), but she claims the series is more about mentoring aspiring chefs than berating them.
"Most of the big-time shows have been geared toward professional chefs. This is for people who haven't gone to culinary school, or if they did it was a long time ago. Maybe they wanted to be a chef but their life went in a different direction," she explains.
Dohl has encountered similar experiences working within a wide range of programming. But he's also been a casting associate on Bravo's "Top Chef," widely considered the pinnacle of TV food shows.
"'Top Chef' has gotten to the point where it can be a little inaccessible for people. But 'MasterChef' is going to make food even more accessible for people," Dohl says. "I think it's going to blow the door open even wider on the slow food movement and getting people into the kitchen."
While Dohl hopes to help cultivate the pipeline between the Hollywood crowd and KU, the nature of his occupation makes that somewhat problematic.
"It's interesting being freelance jumping from job to job," he says. "I would obviously love to bring a group of students in to where I work, but I'm never there long enough."
Spirit and wit
Someone who has that luxury is screenwriter/director Gordy Hoffman, another of the key personnel behind Hollywood Hawks.
"I'm not surprised at all at the number of KU people in the industry out here, as I've always believed KU fosters a spirit for life and a wit for living, and these qualities prove quite profitable in the film and television industry," says Hoffman, who graduated KU in 1987 with degrees in English and economics.
Writer of the 2002 feature "Love Liza" - which stars Philip Seymour Hoffman, his Oscar-winning younger brother - Hoffman was recruited by Skeels to help support the transition of KU grads into the entertainment industry. When KU Film and Media Studies Department chair Tamara Falicov met with the group in November, Hoffman arranged to have five students head to L.A. this month to intern with his BlueCat Screenwriting Competition. BlueCat, launched in 1998, has grown into one of the most respected screenplay contests in the nation.
Hoffman will be heading to England and France this summer to direct "Cordelia," which stars actress Imogen Poots ("28 Weeks Later"). He describes it as "an original love story set in castles in the 1400s, inspired by 'King Lear.'"
Perhaps this trek will inspire new social groups such as London Hawks or Paris Hawks.
Hoffman adds, "No matter where I go, people love KU, even people who have never been to Kansas! They know Jayhawks are special."