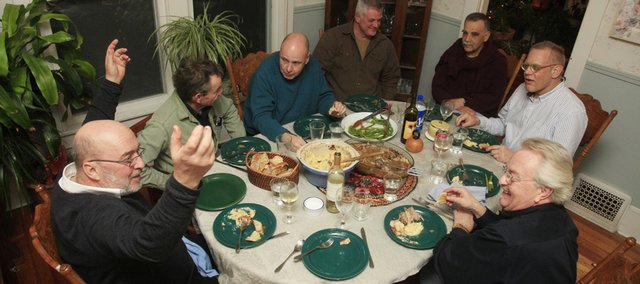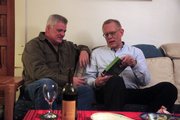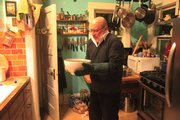 In Kansas, church suppers and potluck dinners — which usually, wonderfully, exalt pie — are long-established, communal dining traditions. Good food fills the belly; good company lifts the spirit. But while the nostalgia of meatloaf and macaroni and cheese undoubtedly nourishes our souls, globalized Midwestern palates increasingly dig sashimi and pisco sours.
Reconciling the yearnings of our modernized tastebuds with a belt-tightening economy is tricky. A solution? Take a helping of tradition, add a scoop of culinary sophistication, stir in a bucket of camaraderie and voila! A dining club.
Lawrence artist Wayne Propst has been meeting with his weekly men's dining group, the Bimbo Club, for over 30 years. "Most of the time, Bimbo is a bunch of artists, a few KU scholars, a convenience store clerk and a jazz critic," Propst says. "We meet at the Bourgeois Pig for drinks, then to a restaurant or someone's house for dinner."
The group's name notwithstanding (it refers to a brand of white bread popular down South), women are welcome at Bimbo dinners. Dawn Tallchief, an artist and administrator at KU, has been attending Bimbo meetings for about four years.
"I think the group has evolved from just being a men's night out," says Tallchief, "though it initially intrigued me because I'm always searching to gain a better understanding of men. Being one of the younger participants, I value the wisdom of the group."
"The women tend to come and go," Propst explains, "because we're so boring. We talk about things like where to find the best windshield wiper blades."
These days, for core Bimbo members, ritual trumps gastronomy. "The food part is great, yes," Propst says, "but the real deal is that we've all stuck to it, week after week, mostly the same crew. Now, honoring the tradition is what really matters."
While tradition can certainly vitalize an occasion, Jayni Carey and the First Fridays group base their union on a shared love of food. (Carey's TV cooking show, "Jayni's Kitchen," is produced by The World Company.)
"It's potluck — but not your average potluck," says Carey of the group's monthly meetings. "Dishes are prepared at home and ready to serve upon arrival. Themes change with the seasons. Everyone in the group enjoys cooking and likes to make dishes that are inventive and delicious."
On the First Fridays buffet, that translates to stuffed endive and smoked shrimp, deer chili and seared tuna, Asian ribs, grilled vegetable platters with homemade mozzarella and pumpkin ice cream pie. And wine, plenty of wine.
"We're like-minded friends who enjoy great food and wine," Carey says. "No one in the group likes to miss out!"
Dining clubs and their modish urban variants — budget-priced, "speak-easy" restaurants and casserole suppers for the lovelorn — are an ever more attractive way for recession-bound food lovers to balance their tastes with their pocketbooks. If the economy is bumming the "bon" in your "vivant," the fix might be as simple as calling some friends, pooling your resources and re-discovering your dining room table.