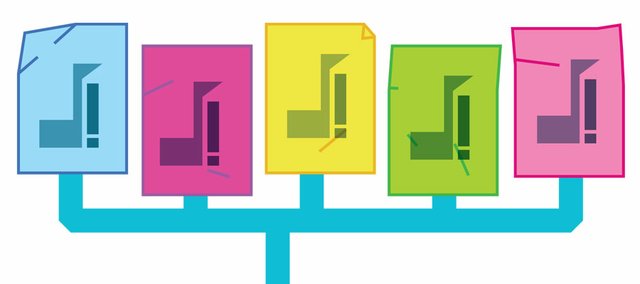 Gone are the days when the only way a Lawrence band had to promote itself was by stapling fliers to telephone walls or taping album promos to store windows.
Yes, the rise of the Internet has made an enormous difference for musicians trying to connect with their fanbase.
We asked a batch of Lawrence music folks how they utilize their own websites to promote their music. The answers provide valuable insight into utilizing this potent medium.
How important is your website to your musical career?
"In this day and age, it's a complete necessity. Ever since I have started doing hardcore promotion for the band, the Internet has taken over as far as promotion goes. It is, bar none, the best way to reach a large number of people. It's still important for a band to tour, but in a lot of cases, the Internet can tour for you." (Cameron Hawk, The Dead Girls)
"Almost all of our biggest successes have come from online contacts and through our website. We've had several radio stations and concert promoters contact us because they were steered to our website. We had music placed in a couple of video games and on a sports program because of our music posted on our MySpace. We've also secured several sponsorships because we were able to direct people to our website. I don't know that these things would have happened for the band had we not had a strong Internet presence." (Alex Ward, The Noise FM)
"Having several ways to experience Cowboy Indian Bear is never a bad thing. But I think that the World Wide Web has really just given us a chance to inform everyone of what we are doing in the 'real' world — for lack of a better term. Not to discount the countless listens, new fans or die-hard CIB'ers that have us at their fingertips, but I think that we could survive if the WWW was gone." (Beau Bruns, Cowboy Indian Bear)
Do you have your own site, or are you dependent on MySpace and/or Facebook?
"We have our own site — thedeadgirlsproject.com — but also have pages on Facebook, MySpace, ReverbNation, Sonicbids, iLike and many others. With all the social networking sites available, why not utilize as many as possible? Again, they are all just another way to get your music out to people. Also, people talk about how 'MySpace is dead' or whatever, but believe me, people in the know still use it to find music." (Hawk)
"I plan on creating a website, but as of right now, MySpace is really the ultimate place for one to hear your music and see upcoming shows, and Facebook is great for actually promoting those events and really getting the word out." (Katlyn Conroy, Katlyn Conroy and the Wild and Wooly)
"We have our own website at www.thenoisefm.net, which basically serves as a hub of information and a directory to all of our other online profiles. We use our website to blog in greater detail about what's going on with the band, but we also use it to recommend other bands we're into, and we spend quite a bit of time writing about stuff not always related to music. I'd say our website is probably for the more 'die-hard' fans who are interested in finding out more information about The Noise FM than we can make available through tweets or Facebook status updates." (Ward)
Which of these sites has been the most effective?
"We use MySpace to keep in communication with lots of bands, businesses and groups. We also honestly work out of our Yahoo! a lot. But I'd say MySpace has given us many an opportunity. But that doesn't mean we think MySpace is a good idea." (Bruns)
Probably MySpace. Even though a lot of people don't really use it anymore for private pages, if you were to hear of a band and want to quickly get a sense of their sound, you'd probably do best to just Google "(band name) MySpace." (Conroy)
"We've actually had quite a bit of success with Twitter over the last year. We even scored some mentions in Kansas City's Ink and The Pitch's 'Tweets of the Week' because of our use of Twitter. We've gained a lot of followers, and word of mouth seems to be sending us more followers daily. We use our Twitter to write about a lot more than just band-related stuff. It's mostly ridiculous tweets, but I think that's why we've had success with it. It's a little more personal and entertaining than us just promoting our band all of the time. By themselves each of these websites can be useful, but I don't think they're really effective in promoting our band unless we're using them all simultaneously." (Ward)
"Probably Facebook. Being able to create groups and to have a large number of fans only a click of a button away has been invaluable to us. The event pages are an extremely valuable resource, because it's an easy way for people to point, click and get all the info on your show they will need. MySpace recently revamped their event pages, but to relate to the above answer, most people only use MySpace to listen to music. ReverbNation has been excellent as well. They allow easy access to getting your music on iTunes and several other digital retailers, and have many interesting ways — like Fan Reach — to put your music out there." (Hawk)
Have you experienced any unusual feedback based on something you posted?
Occasionally people hyper-identify with some of our artists and send in mash notes, but typically the feedback we get centers around release-date inquiries and music biz networking. That could change soon — with the new Range Life site, we're including a 'Comment' function with each news update, so we'll see ..." (Zach Hangauer, owner of Range Life Records, which is home to many Lawrence bands)
"We've posted a lot of videos that aren't necessarily related to the band at all, and those usually generate the most feedback. We've made a few videos featuring our cat, Mr. Budget, and we had several cat lovers who might not otherwise be interested in our music leave some enthusiastic comments on our YouTube account. We created a character named Jimmy Flash (acted by our drummer/vocalist Austin Ward) who is this redneck, washed-up classic rocker, and we made a few silly videos. We ended up getting such positive feedback from friends and people who just stumbled onto the video that we made a full-length movie a couple years ago. We debuted the movie at the movie theater in our hometown of Fort Scott, Kan., and ended up selling out the theater. It's nice to use our band's online presence to promote other things we're interested in besides the band." (Ward)
What is something you would never write/post on your site?
"We would never post anything on our website that talked poorly about another band — and we've played with our fair share of bad bands and jerks. We also generally try to avoid writing anything that might be offensive, though we've had our fair share of offensive tweets that have slipped through our collective censoring filter." (Ward)
"Bible verses. Articles claiming Saddam had WMD. My high school poetry." (Hangauer)
"I love Justin Bieber." (Bruns)