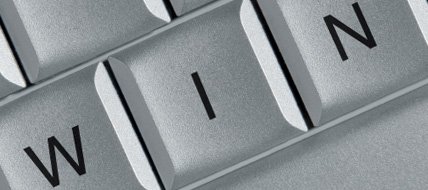 I'll admit to feeling a little giddy when spoiled-rotten Hollywood types get their comeuppance.
The latest of these hellions to qualify is actress Lindsay Lohan, who was sentenced to 90 days in jail this week by a California judge. The punishment was for violating her probation, arising from two 2007 cases of driving under the influence of cocaine and alcohol. She is scheduled to begin her incarceration July 20.
How the adorable and talented little Lindsay from 1998's "Parent Trap" remake could grow up to be such a strung-out bimbo is disheartening. And somewhat predictable.
Hollywood has that effect on its brood. So parents be warned: Just say no if your daughter ever asks to star in a movie called "I Know Who Killed Me."
Having been bombarded with Lohan's predicament by numerous newsgathering and gossipy sources, I was particularly struck by an e-mail received Wednesday with the subject line: "A sporting chance for Lilo."
"While technically the troubled actress will be facing down 3 months, it is generally customary for non-violent first offenders to serve less time. With her record and known drug addictions it's anyone's guess whether she will make it to the 22-day mark without incident, but perhaps the third time is the charm.
"To give her a sporting chance, the oddsmakers at YouWager.com, a leading sportsbook with top management and line-makers collecting over 150 years of experience, have placed odds on the outcome for the 24-year old actress."
YouWager set the odds around the total time Lohan spends in jail over/under 21.5 days.
• Under 21.5 days 62.5 percent (-170)
• Over 21.5 days 56 percent (-130)
(The +/- indicates the return on the wager. For example: Betting on the odd least likely to win would earn the most amount of money, should that happen.)
While I have no intention of betting online — or anyplace where the transaction involves giving a credit card number to a stranger — I was fascinated by the concept. Thanks to the immediacy of the Internet, you don't merely have the options of gambling on the latest Rangers/Mariners matchup or World Cup finale. On YouWager, you can bet on ANYTHING.
Think Lohan's release date is a dumb place to risk money? How about betting on how long the legal separation will last between Heidi Montag and Spencer Pratt? And I don't even know who those people are.
Even dumber (or perhaps "dumberer"), how about a stake on who will get custody of pop icon Britney Spears' children? Here are the odds:
• Ex-husband Kevin Federline will be given full custody: 18 percent (+500)
• Spears will be found guilty of child abuse: 13 percent (+700)
• Kids will be taken by Department of Children and Family Services: 9 percent (+1000)
• She will announce a third pregnancy: 5 percent (+2000)
The whole YouWager concept certainly raises the question of whether a celebrity such as Lohan could log onto the site and intentionally bet several hundred thousand dollars against herself. Then she could artificially prolong her stay in order to collect on the winnings.
Think how much Patrón and nose candy that could buy.
— Entertainment editor Jon Niccum explores facets of pop culture that have established a unique niche on the Internet in Net Worth. He can be reached at 832-7178.